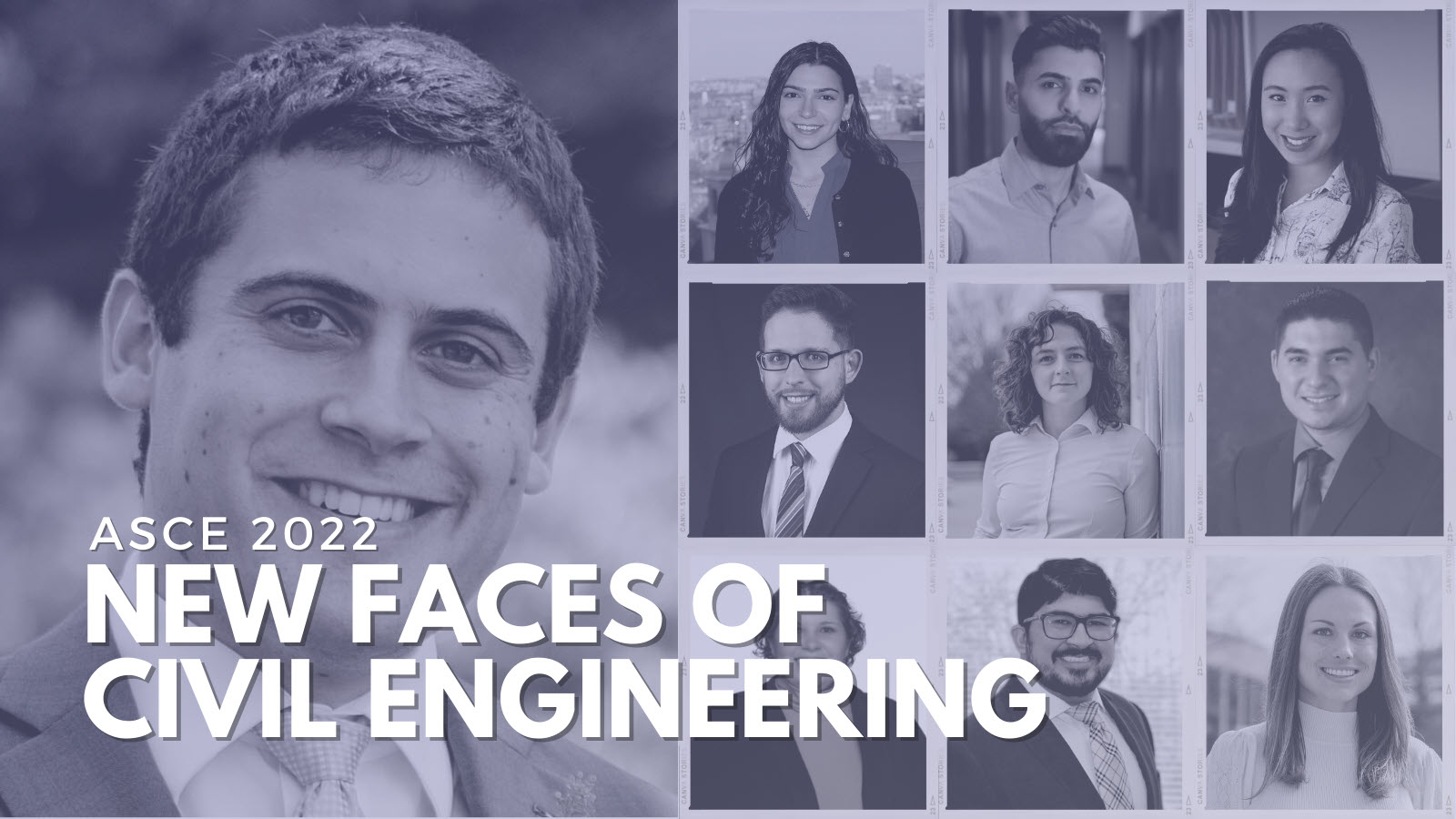 Name: Timothy D'Agostino
Credentials: P.E., M.ASCE
Job title: Senior engineer
Employer: P.W. Grosser Consulting
Location: Bohemia, New York
Current ASCE role: Metropolitan Section Long Island Branch director of communications, Long Island Branch Younger Member Committee Hofstra outreach chair, New York State Infrastructure Report Card drinking water chair
College: University of Delaware – bachelor's degree in environmental engineering (honors degree), master's degree in civil engineering
Timothy D'Agostino isn't real big on the concept of down time.
If there is an opening in his calendar, chances are he's going to fill it.
There's the passion for water resources he brings every day to his work as an environmental engineer. He's worked on a little of everything – well, water main, and water treatment plant design; construction management and oversight; and storage tank inspections.
Then there's his commitment to volunteer work. He's served in multiple roles for the ASCE Long Island Branch Younger Member Committee, including as president in 2019. He's now the director of communications for the Long Island Branch, while helping to research and author the drinking water portion of the ASCE New York State Infrastructure Report Card.
"ASCE has been a big part of my early career," D'Agostino said. "Those experiences, volunteering with ASCE, have been a major growth opportunity and I'm very happy that I got involved as early I did."
There's also the mentoring. D'Agostino leads outreach efforts to help students at nearby Hofstra University, assisting with licensure questions, resume reviews, and job networking. He's done the same for students at his alma mater, the University of Delaware.
Where do the hours come from?
"I definitely do take time to relax," D'Agostino said. "But curiosity drives me and leads me to explore many interests in my free time. I enjoy connecting with people who I can learn from, and I have found that everyone has something to teach you. When it comes full circle and I get an opportunity to share my knowledge and help others, it is extremely rewarding, and it encourages me to see what else I can learn."
ASCE has honored D'Agostino as a 2022 New Face of Civil Engineering. He recently spoke to Civil Engineering Source:
Civil Engineering Source: What's the civil engineering accomplishment you're most proud of so far in your career?
D'Agostino: I thought of two, if that's OK. One big accomplishment for me was that I earned my bachelor's and master's in four years. I took a lot of courses, I had a bunch of AP credits from high school as well, and I studied abroad in the winter. It was definitely challenging, but I managed to fit it all in and graduate in the four years with both degrees.
Another big milestone in my career was earning my professional engineering license – that was in 2020. I was able to take the test a little bit early [age 26] because of my master's degree, so I did it after three years of working. It was plenty of studying, but I was very proud of it when I passed. There were a lot of people encouraging me to "take it as soon as you can, while you're not as far removed from school when it's easier to remember some of those topics."
Source: What's something about you that might surprise most civil engineers?
D'Agostino: One surprising thing about me would be, despite having that very crammed course load in college, I really tried to make the most of the opportunity and branch out in some different areas. I hadn't really traveled much before college, so I tried to incorporate travel opportunities into my UD experience.
I studied abroad. I went to Australia; I did a research experience in Taiwan. We have an alternative spring break volunteer program at UD, so I did three of those trips volunteering to help in different communities. My first trip was to the Dominican Republic where we stayed with host families and helped a school. My other trips were to Tennessee, where we worked on environmental projects and learned about Cherokee culture, and to Mississippi where we helped a community that was hit by a tornado. So, definitely with the travel and the volunteer opportunities, I tried to cram in as much as I could despite the challenging engineering curriculum.
I really loved it. Many of these places I never dreamed that I would have an opportunity to go to. One of the things that struck me in all these trips is that you can be on the other side of the world, but people are very similar. We all want the same things. We all want to help our families, help our communities, make the world a little bit better through our efforts. So despite language barriers and cultural differences I was always surprised by how at home I felt in these different areas of the world.
Source: What makes you excited to be a civil engineer in the 2020s?
D'Agostino: A lot of my work concerns drinking water. And that's a field that has tremendous challenges that can feel overwhelming. But I also see it as a really exciting challenge. We live in this time period where there's great opportunities to make improvements and address some long-standing contamination and pollution challenges.
I see it especially in Long Island. All our drinking water is from the ground, in aquifers, so we're dealing with contamination that happened in the past. We're developing innovative ways to treat that, and I think it's always very cool when it's your home. The projects that I'm working on are helping local towns, areas that I grew up in. So I definitely value the opportunity that civil engineering has provided me to really make an impact on the world.