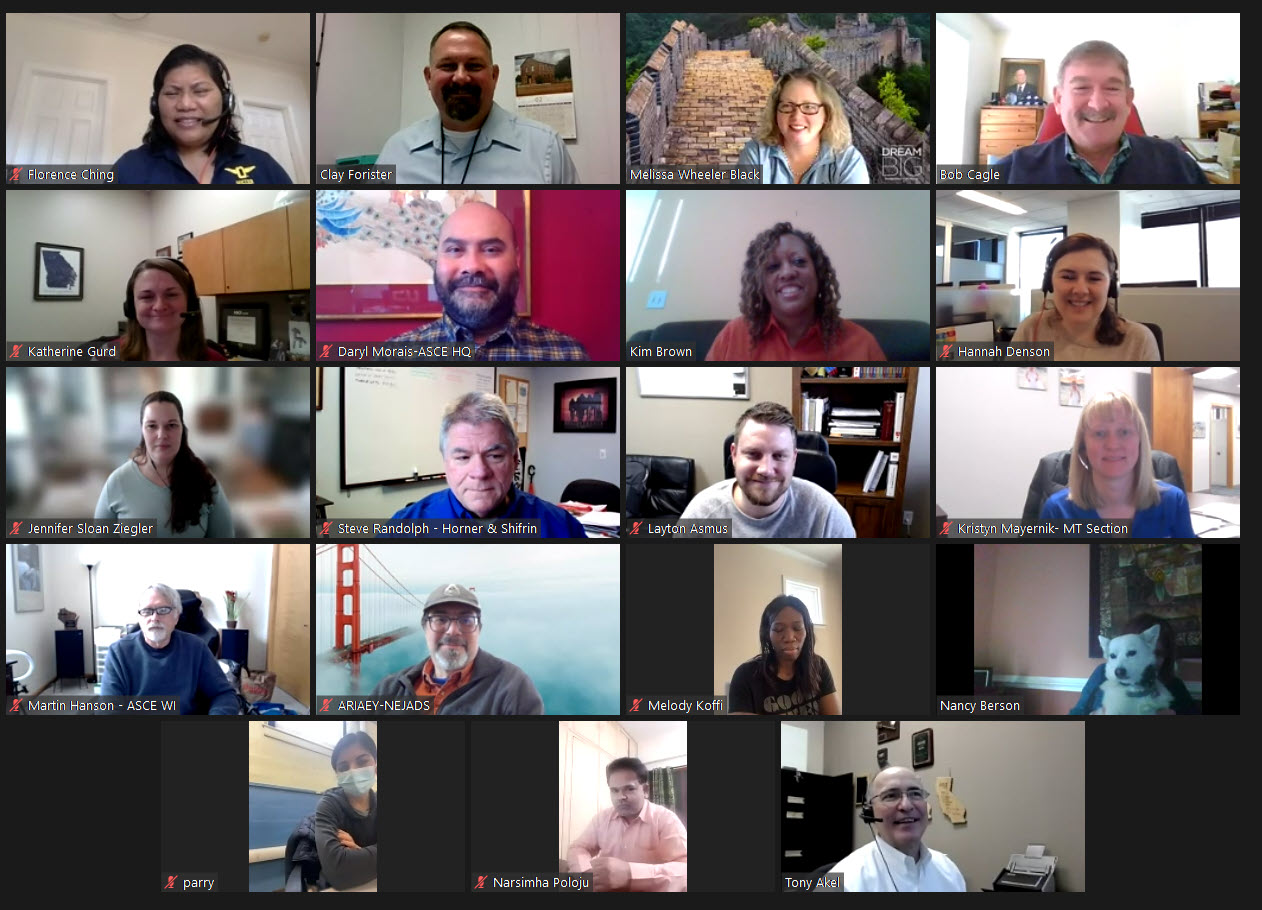 Over 400 current and rising leaders from ASCE's regions, sections, branches, institutes, institute chapters, younger member groups, and student organizations participated in the 2022 virtual Multi-Regional Leadership Conferences, Feb. 9-11.
The program provided the participants the opportunity to receive greater exposure to ASCE's organization, programs, and resources, while developing and enhancing their leadership skills, and interact with Society level leadership.
Attendees heard from ASCE President Dennis Truax and Executive Director Tom Smith on current initiatives being embarked up by the Society. Other presenters bestowed their expertise on "communication styles" and "becoming a trustworthy leader." One day was devoted to younger member retention and student engagement panel discussions and interactive sessions. Finally, the attendees participated in an engaging Q&A with President-Elect Maria Lehman, Truax, and Smith.
During the conference, the BYU student chapter, Fresno Younger Member Forum, and Miami-Dade Younger Member Group were each awarded a $500 grant for their K-12 and membership outreach activities. The BYU student chapter will be providing STEM equipment to help teach local elementary students at a lower-income school about engineering ideas and concepts. The Fresno YMF will be hosting a workshop focused on assisting recent graduates and current students in their transition into the world of full-time work. The Miami-Dade YMG will be hosting a K-12 outreach program consisting of a variety of STEM activities. They will also use this program to promote females in civil engineering by engaging with local girl scout troops.