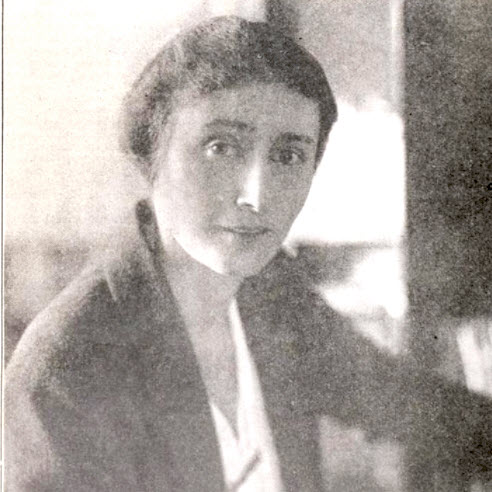 March is Women's History Month, an occasion to reflect on the contributions of women to the world. In this article, ASCE's History and Heritage Committee celebrates some of the Society's pioneering women.
When Elsie Eaves, P.E., applied to be a full member of ASCE in 1927, she knew that some women affiliated with ASCE, including Nora Stanton Blatch Barney, had applied for full membership in the past but were declined that status.
Barney was the daughter of Harriot Stanton Blatch and the granddaughter of Elizabeth Cady Stanton, leaders in the women's rights movement in the United States. In 1905, she became the first junior member of ASCE. That same year she was also among the first U.S. women to earn a degree in civil engineering. She worked for the American Bridge Company, New York City Board of Water Supply, Radley Steel Construction Company, and the New York Public Service Commission. She also contributed to the women's rights movement, was a leader in the Women's Political Union and served as editor of the organization's newsletter. ASCE's junior membership included an upper age limit, similar to today's younger member designation. Thus eventually Barney aged out of her ASCE membership.
Eaves did not let that deter her from pursuing and attaining full membership in ASCE. As she built a rewarding career, one of her first major accomplishments was to create an inventory of municipal and industrial sewage facilities that helped shape federal loan and grant legislation in the 1930s. Later, she wrote construction market and wage reports for Engineering News-Record. Eaves was the first woman professional engineer in the state of New York in 1930. She went on to become the first female ASCE life member, first female member of Chi Epsilon, and the first honorary female member of the American Association of Cost Engineers.
The second woman to become a full member of ASCE was Jane H. Rider in 1931. Rider was director of the Arizona State Laboratories at the University of Arizona. She was a sanitary engineer who investigated public water supply, garbage, and sewage disposal, and she conducted a special investigation of the Salt River and canal system. Rider, too, had a career of firsts and was inducted into the Arizona Women's Hall of Fame.
For the ASCE Texas Section and the Austin Branch, Leah Moncure, P.E., was the first female member. Moncure spent her entire career working for the Texas State Department of Highways. Additionally, she was the first female professional engineer in Texas.
The ASCE History and Heritage Committee encourages the Society's sections and branches to celebrate their first female members as part of Women's History Month by identifying and researching names and careers.