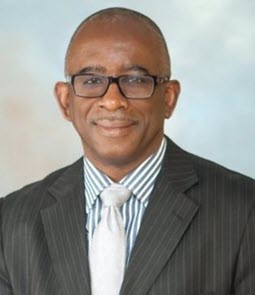 Melbourne A. Garber, C.S.Eng, C.Eng, F.ASCE, director of building for Gedeon GRC Consulting, a minority-owned multidisciplinary consulting engineering and construction management firm, has been named a fellow by the ASCE Board of Direction.
Garber has over 35 years' experience as a professional structural engineer. His projects have ranged from large residential buildings to single-family homes, commercial and industrial facilities to memorials and museums, and educational establishments to airport terminal design and construction. At Gedeon, Garber is responsible for managing his staff of engineers, procuring work, managing client expectations and relationships, tracking project financing, and ensuring QA/QC procedures are adhered to.
He joined the structural engineering firm Arup in London in 1982 and started his career developing and maintaining some of the firm's in-house suite of computer programs. He moved to the Industrial Engineering Group and worked on the seismic analysis of a nuclear power station and impact analyses of nuclear flasks. In 1985, Garber actively started his structural engineering career by joining one of the company's Building Engineering Groups. He joined Arup's New York office in 1992. He joined Robert Silman Associates in January 2001 and was made an associate in 2003, and onboarded with Gedeon GRC Consulting in 2015, where he continues to work on exciting and challenging projects with a dedicated team of engineers and support staff.
Garber is a fellow of both the Institution of Structural Engineers, UK and the Sierra Leone Institute of Engineers. He has been involved with the design of numerous projects, notably the British Library in London; the New Jersey Performing Arts Center in Newark, New Jersey; the John F. Kennedy International Arrivals Terminal in New York; the African Burial Ground National Monument; and the United Nations Permanent Memorial to the Victims of Slavery and the Transatlantic Slave Trade in New York City. After the terrorist attack at the World Trade Center on 9/11, Garber was among the first group of engineers to assist with search and rescue operations.
He is a member and former chair of the board of the National Organization of Sierra Leoneans in North America (NOSLINA) and a member of the Sierra Leone Community of New Jersey (SLCNJ) organization. He is also part of the editorial staff for the Journal of Sierra Leone Studies. Garber is a former chair of the Bunce Island Coalition and was actively involved in the stabilization and preservation efforts for the Bunce Island Slave Castle; he is still an advocate for raising the awareness of preserving Sierra Leone's historic sites and artifacts. Apart from the Bunce Island Slave Fort, he has been involved in several preservation projects over the years, mainly in the United States.
Garber obtained a combined bachelor of science honors degree in civil engineering and mathematics in 1981 and a master's degree in construction engineering (concrete structures) in 1983 from Leeds University.