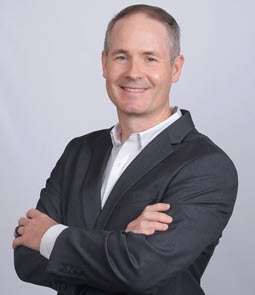 Devon Tiner, P.E., F.ASCE, an area leader at RS&H and an active leader in the airport construction industry, has been named a fellow by the ASCE Board of Direction.
Tiner has provided significant contributions to improvements in airport project delivery. He has been delivering aviation construction projects for the past 20-plus years as a civil servant of municipal airport authorities for Dallas/Fort Worth and Houston. In Houston, he significantly reduced the construction-permitting timeframes for airport tenants by leading the formation of the Building Standards Business Unit, and also led the development of the civil infrastructure for Houston Spaceport.
Through involvement with leadership roles in ASCE and the Infrastructure Advancement Institute he has been able to engage with the engineering and construction industry to give numerous presentations on airport project delivery strategies and upcoming business opportunities in airport capital improvement programs.