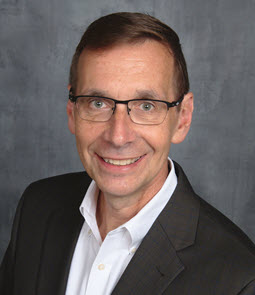 Peter M. Melewski, P.E., F.ASCE, owner of Peter Melewski LLC, a firm that provides visionary transportation and planning advisory services to public, private, and not-for-profit clients, has been named a fellow by the ASCE Board of Direction.
Melewski entered the civil engineering field out of a desire of to make a difference in people's lives. He has always been a big admirer of Benjamin Franklin and his ability to do many things well. A recognized leader in our industry, Melewski has 40 years of experience (24 years in the public sector and 16 years in the private) in strategic, long-range planning and programming, capital program/project management, design, maintenance, community renewal and economic revitalization, public outreach and involvement, and environmental stewardship.
His determination to deliver things conceived "outside the box" has led colleagues and staff on many innovative "firsts" in New York State that have been well documented by the media and professional publications. He can be found unifying diverse and sometimes agitated stakeholders in a common solution on mega projects and statewide engineering implementation studies, and applying life-cycle costs and strategic planning to assure the best economic and environmental solutions.
Melewski was the overall project manager to save the historic 1.25- mile Poughkeepsie-Highland Railroad Bridge (a Civil Engineering Landmark) spanning the Hudson River, and reimagine it as the "Walkway over the Hudson," a new linear state park with over a half-million visitors per year. The project received numerous awards, including the International Bridge Conference Unique Project Award. While at the NYS Thruway Authority, Melewski led the creation of a six-year capital program for 1,003 bridges based on "back to basics" and life-cycle costs that significantly improved their overall condition and safety. The "Walkway" program also received the Association of Bridge Construction & Design's Outstanding Achievement Award.
Other leadership includes projects with regional or statewide significance such as statewide design-build programs; statewide studies on advancing high-speed rail, hydrology/hydraulics, and all-electronic toll collection; an access plan to improve public access to the Hudson River along a 70-mile corridor; and as executive project manager for the 3-mile-long Tappan Zee Bridge rehabilitation/replacement study.
Melewski has been very active in his community in positions like town justice; president of a land conservancy; mentor for Union College Senior Civil Engineering Class; and chairman of the town planning board. He received the Greene County (New York) Planning Achievement Award for establishing a national historic district in a Hudson River hamlet.
His four-decade involvement with ASCE started as an undergrad, when he was vice president of his student chapter. He was twice nominated for the Edmund Friedman National Young Engineer of the Year. Melewski is currently actively involved in the development of the 2022 ASCE New York Infrastructure Report Card.
He is a licensed professional civil engineer with a bachelor of science degree in civil engineering from Syracuse University and a master's degree in urban and environmental studies from Rensselaer Polytechnic Institute.