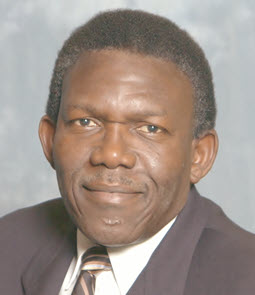 Christian Davies-Venn, Ph.D., P.E., BCEE, F.ASCE, an environmental engineer with 45 years of experience and a lecturer at the Johns Hopkins University Whiting School of Engineering, has been named a fellow by the ASCE Board of Direction.
Davies-Venn has managed environmental engineering projects involving wastewater collection, treatment, and conveyance; water treatment and supply/distribution; sewer infrastructure; and conveyance systems including engineering studies, research and development, planning, design, construction management, and operation and maintenance.
He is a recipient of the Water Environment Federation's William D. Hatfield Award for outstanding performance and professionalism. He is also a life member of ASCE and has served on many committees over the years.
He started his professional career as a project manager and subsequently a technical manager and partner of an engineering consulting firm in Sierra Leone. His international experience includes design of several development projects in Liberia, Sierra Leone, the Gambia, and Nigeria sponsored by the World Bank, the European Economic Community, the African Development Bank, and other international agencies. He joined a global engineering consulting firm in Virginia as a process development group leader and senior project manager. He later joined an international environmental engineering consulting firm in Washington, D.C., where he served as director of water and wastewater engineering, chief engineer, and vice president.
For over 40 years, Davies-Venn has been involved in the planning, design, and construction management of a wide range of civil and environmental engineering projects for several federal, state, local, and industrial clients throughout the U.S and overseas. He has served as principal-in-charge, program manager, project director, and project manager. His areas of specialized expertise and technical leadership include wastewater treatment processes, process modeling, enhanced nutrient removal, anaerobic processes, and biosolids management.
Davies-Venn is a past president of the American Academy of Environmental Engineers and Scientists (AAEES, 2014). He currently serves as president of the Federal Water Quality Association (FWQA), a member association of WEF. He is also actively involved in various other professional organizations, including the Council of Engineering and Scientific Specialty Boards, WEF, ASCE, the National Society of Professional Engineers, the American Water Works Association, and the Chesapeake Water Environment Association, where he has served or is serving in several leadership positions.
He has been a lecturer at Johns Hopkins' Whiting School for the past 12 years, teaching graduate-level courses in environmental engineering. He has authored or co-authored several peer-reviewed papers, presentations, and journal articles. In his role as a leader, coach, mentor, and teacher, he has demonstrated a passion for motivating students and young professionals to achieve their academic, professional, and career goals.
Davies-Venn obtained his bachelor's degree in civil engineering from the University of Sierra Leone, and his master's and doctoral degrees in environmental engineering from the University of Cincinnati, Ohio, and the University of Arkansas, respectively. He is a licensed professional engineer in Maryland, Virginia, and the District of Columbia as well as a Board-Certified Environmental Engineer (American Academy of Environmental Engineers and Scientists).