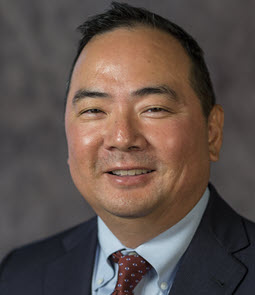 Rod K. Iwashita, P.E, D.GE, F.ASCE, the chief harbor engineer for the Port of San Francisco, has been named a fellow by the ASCE Board of Direction.
Iwashita is responsible for developing, planning, and directing the work of the Port's Engineering Division, which oversees several major functions including building and encroachment permits, engineering and architectural design, facilities assessment, construction management, and project management. He manages more than 30 employees in the division and is responsible for the engineering needs of approximately 7.5 miles of waterfront. Additionally, he is responsible for developing regulatory procedures, overseeing Port plan checking and inspection, and providing building code interpretations. He serves on the Port's Executive Leadership team for the Seawall Earthquake Safety Program, participates in the Mayor's Sea Level Rise Coordinating Committee, the City of San Francisco Collaborative Partnering Steering Committee, and the City Lifelines Council.
Iwashita is an experienced engineering manager and marine structures engineer. He has extensive expertise in seismic analysis and retrofit design of piers and wharves, development of waterfront sites, inspection and rehabilitation of marine structures, and mooring analysis and design. Highlights of his career include participating in the seismic retrofit of wharves using performance-based design methods, conceptual design of floating piers, design of ferry terminals, design and analysis of moorings, and conceptual design of waterfront sites.
He serves on the Port's Executive Leadership team for the San Francisco Seawall Earthquake Safety and Disaster Prevention Program, an effort to seismically strengthen the three-mile stretch of the seawall in the Northern Waterfront of San Francisco. The program will also address sea-level rise and is expected to cost between $2 billion and $5 billion dollars. It will have a program duration of 30 years.
Iwashita is an active member of the ASCE standards committee on the seismic design of piers and wharves, ASCE 61, a standard first published in 2014. He served as a committee member for the update (4th edition) of "Oil Companies International Marine Forum (OCIMF) Mooring Equipment Guidelines" (MEG4), a foundation reference in the mooring industry. He also participated in Joint Industry Projects studying the motions of LNG tankers in shallow water and studying passing vessel effects.