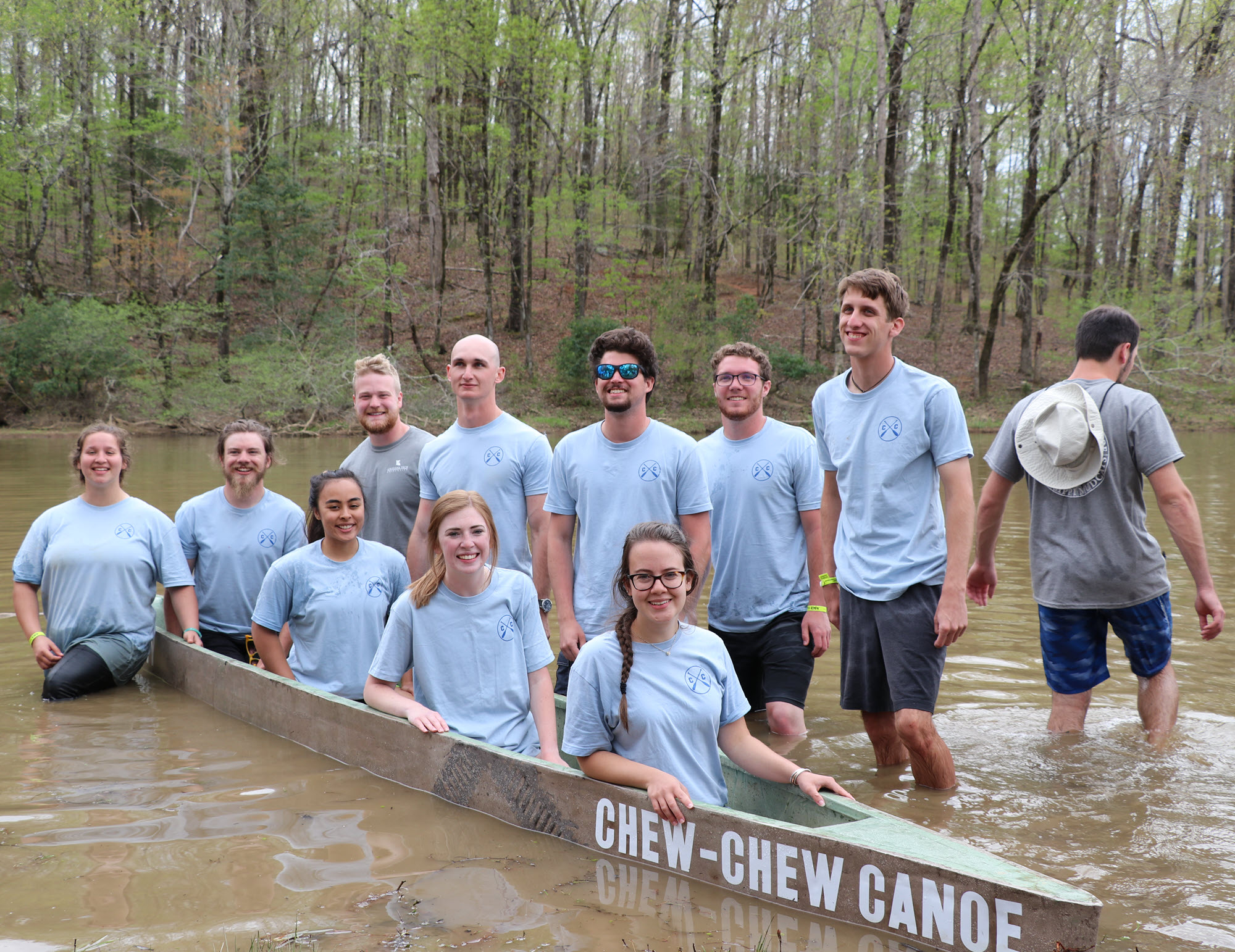 The canoes are back in the water.
The ASCE Concrete Canoe Competition+ returns this summer as an in-person event for the first time since 2019. Students from around the world will travel to Louisiana Tech University June 3-5.
After COVID forced the cancellation of the 2020 competitions and moved the 2021 edition into a virtual format, the 2022 event carries with it the thrill of semi-normalcy.
"Hosting this competition is extremely exciting, and we are very excited to have so many different schools here at Louisiana Tech," said Louisiana Tech graduating senior and concrete canoe team captain Edward Landry.
"I am extremely relieved to be back in person. COVID lockdowns and other responses have nearly destroyed many student organizations; We are lucky to have such a good student base in our student chapter to continue this competition that we enjoy so much."
ASCE held 21 student symposia this spring – 18 in person, two virtual, and one as a hybrid event. The Society-wide ASCE Concrete Canoe Competition+ gathers qualifying teams from those symposia in three separate competitions: the ASCE Utility Engineering and Surveying Institute Surveying Competition, the ASCE Sustainable Solutions Competition – Tiny House Challenge, and, of course, the ASCE Concrete Canoe Competition.
"It has been very busy, but we are making it work," Landry said. "I think we will have a very successful and fun competition."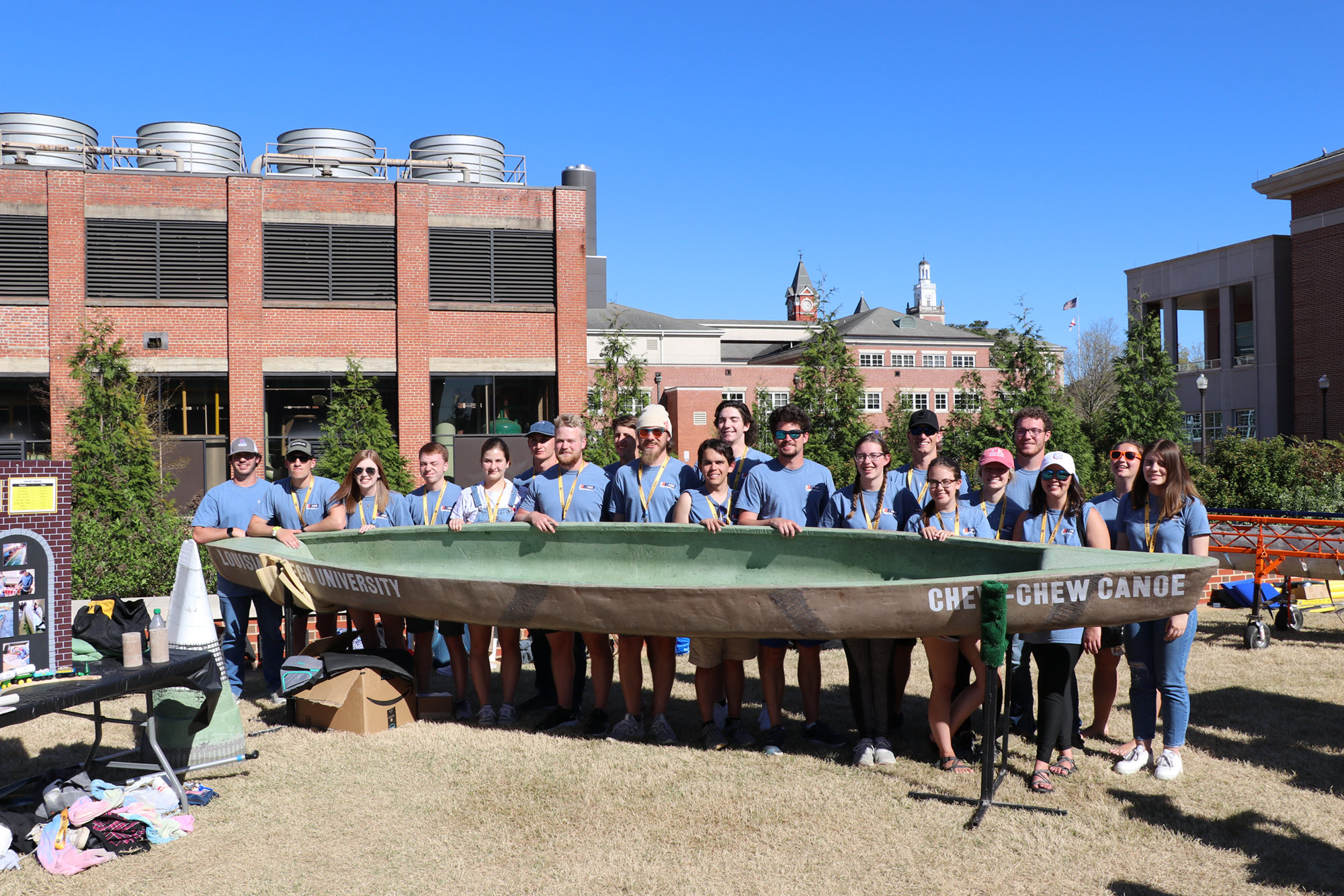 This year's qualifying teams:
ASCE Concrete Canoe Competition
Bannari Amman Institute of Technology
California Polytechnic State University, San Luis Obispo
Clemson University
Colorado School of Mines
Fairmont State University
Kansas State University
Lipscomb University
Louisiana Tech University
Milwaukee School of Engineering
New York University–Tandon
Texas A&M University
United States Naval Academy
Université Laval
University at Buffalo
University of British Columbia
University of California, Berkeley (not competing)
University of Nevada, Reno
University of Pittsburgh at Johnstown
University of Puerto Rico, Mayagüez
University of Wisconsin–Platteville
Western Kentucky University
Youngstown State University
ASCE UESI Surveying Competition
Auburn University
California State Polytechnic University, Pomona
Christian Brothers University
Colorado School of Mines
George Mason University
Georgia Tech University
Louisiana Tech University
New Mexico State University
Ohio University
Rashtreeya Vidyalaya College of Engineering
University of North Carolina at Charlotte
Utah State University
Western Kentucky University
ASCE Sustainable Solutions Competition
Brigham Young University
Colorado School of Mines
George Mason University
Louisiana Tech University
Morgan State University
Portland State University
Saintgits College of Engineering
Trine University
University of California, Los Angeles
University of Illinois at Chicago
Universidad Nacional Autonoma de Mexico
University of North Carolina at Charlotte
University of Puerto Rico, Mayagüez
Vanderbilt University
Zhejiang University