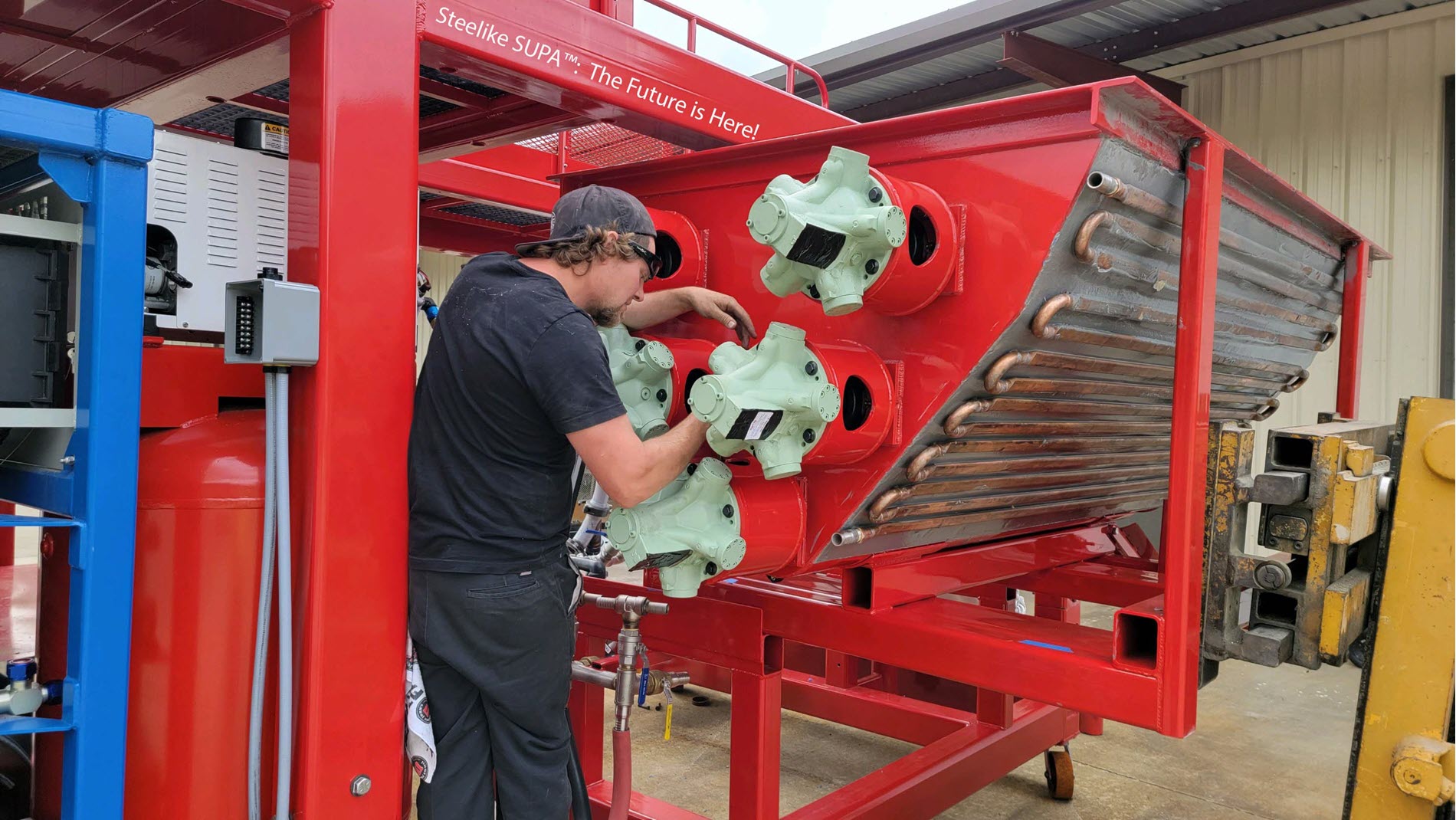 Steelike Inc., creator, producer, and supplier of Steelike® Ultra-High Performance Concrete (Steelike® UHPC), announced today that it raised $3 million in a second investment round to support the company's accelerating growth in the face of increasing demand. In addition, Steelike secured a substantial credit facility to further support its ability to supply and perform large projects in infrastructure and other applications.
This second round included a vast majority of investors who had participated in Steelike's first round in 2020. New investment included expanded participation from members of the New York Angels, who co-led the round with a group of Chicago-based investors. "We are grateful for the continued support of our original investors, and we warmly welcome our new investors," says Chen Wang, co-founder and chief executive officer. "With this additional capacity, we look forward to supporting the rebuilding of U.S. infrastructure as part of the roll-out of the Bipartisan Infrastructure Law passed last year, and beyond."
Since 2020, Steelike has supplied its UHPC for the construction, repair, and restoration of over thirty bridges across the U.S., in almost all instances mixing in standard, locally available ready-mix trucks. Steelike UHPC has been used in a wide variety of bridge applications, including bridge deck overlays, link slabs, bridge deck expansion joint headers, precast UHPC girders, steel column and stringer repairs, and connections between precast panels, girders, diaphragms, and piers. One recent example is the Florida Brightline High-Speed Railroad Phase 2 Expansion Project. Steelike also began offering rental of its System for UHPC Placement Acceleration (Steelike SUPATM), a unique patent-pending machine that mixes and can pump Steelike UHPC vertically for applications with access challenges, such as steel girder end repairs, steel column repairs, and connections between precast concrete components. Moreover, the Steelike SUPA has been specifically designed to spray Steelike UHPC – a revolutionary, industry-first capability that enables the use of Steelike UHPC in shotcrete-type applications.
"We look forward to supplying Steelike UHPC for bridges and additional types of infrastructure projects, and saving contractors time, labor, and cost on job sites with our innovations," says Bill Kulish, Co-Founder, President and Chief Technology Officer, and the inventor of Steelike® UHPC. "Over 1,000 cubic yards of Steelike UHPC have been successfully mixed in Ready-Mix trucks – and we have never lost a batch."
"The unique properties of Steelike UHPC eliminate the need for overfilling and grinding UHPC connections on bridges and also enable contractors to eliminate the use of plastic sheeting for overlays," says Michael McDonagh, P.E., P.Eng., Vice President, Engineering & Projects. "These innovations not only reduce cost but also make construction safer and more environmentally friendly. Our SUPA technology lowers the cost of UHPC placement on projects with difficult access and opens the door to new applications that were previously uneconomical for UHPC, such as the repair of concrete walls and columns in splash zones and coastal areas. This technology will enable more bridge owners to realize the long-term durability benefits of UHPC and will ease the adoption of UHPC in other infrastructure sectors that can equally benefit from UHPC." For more information, see McDonagh's guest blog article on the ASCE Infrastructure Report Card website.
UHPC, a composite material that is the closest thing to steel in the concrete world, is being increasingly specified and adopted in the U.S. Steelike® UHPC is positioned to capitalized on this growth, having unique properties that enables it to be mixed onsite in a wide range of mixers, including standard ready-mix trucks, and enable contractors to reduce time, labor and cost during placement and finishing.