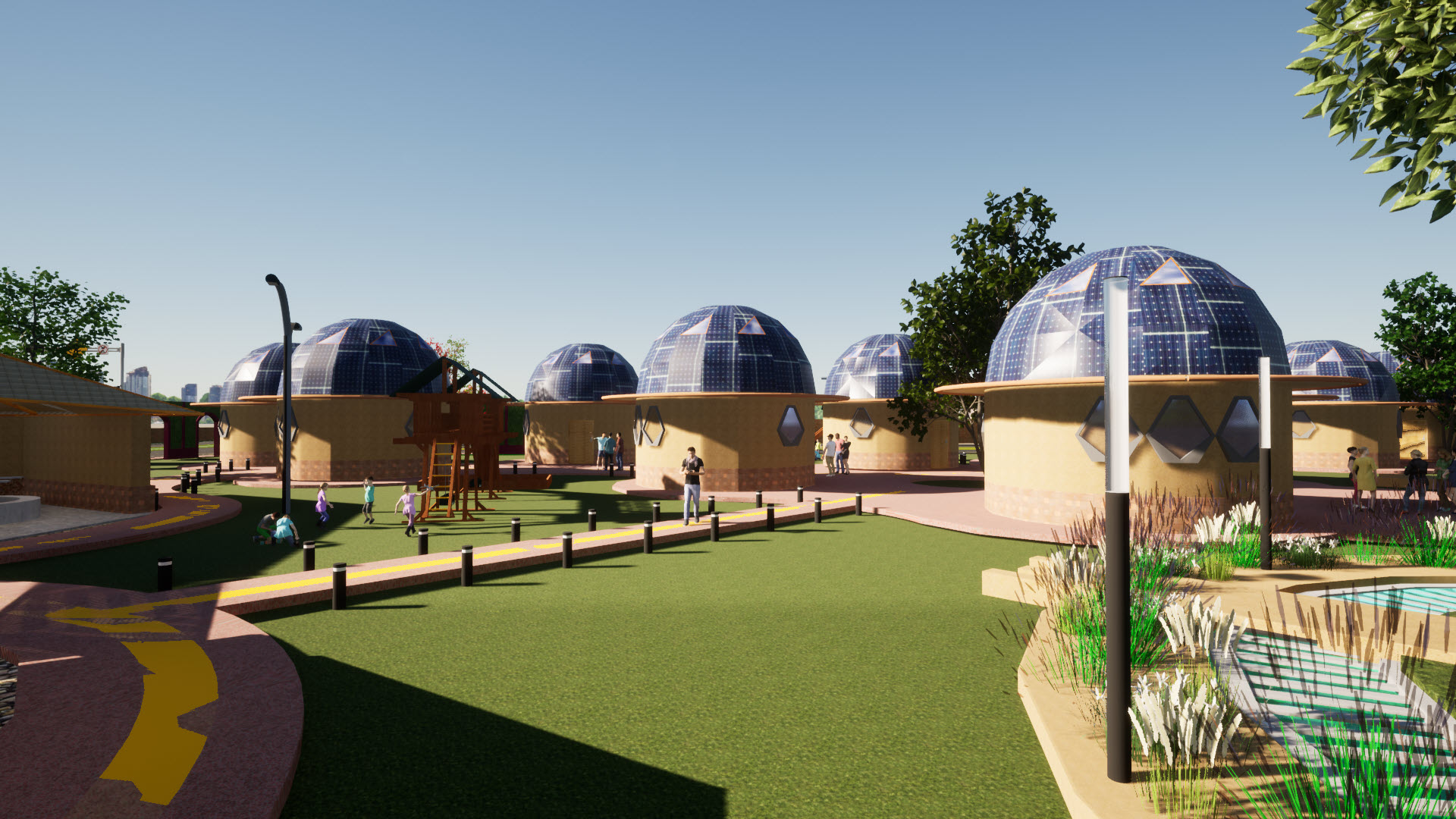 The Universidad Nacional Autonoma de Mexico sustainable solutions team had one rule for people wanting to join: brainstorms mandatory.
"We told everyone they had to propose at least three sustainable elements that we could incorporate into the design," said Juan Josue Mendez Espina, captain of the team.
"So that's how we came up with a lot of different ideas or approaches."
Intense, to be sure, but the idea pool proved effective. The student team from Universidad Nacional Autonoma de Mexico took first place in the 2022 ASCE Sustainable Solutions Competition – Tiny House Challenge held at Louisiana Tech University, June 3-5, as part of the ASCE Concrete Canoe Competition+. UCLA finished second, followed by Zhejiang University in third.
"When they announced the third place and then the second place, we thought, 'Oh, we didn't make it,' because all the teams that attended were extremely good," Mendez Espina said. "So when they announced our school for first place overall, we were beyond happy."
Sustainable Solutions student teams from around the world competed during the spring ASCE student symposia, with 15 winning teams qualifying for the Society-wide competition in Louisiana.
This year's competition challenged teams to create a tiny-home community site design, while incorporating Envision sustainable infrastructure standards, for the "City of ASCE" that could serve as transitional housing for homeless families – 10 homes, each 400 square feet or smaller.
The UNAM students designed their houses to be circular. They developed a sustainable stormwater management system. They even planned for community spaces – markets where residents could make money as vendors; a hut for health screenings and life skills workshops.
But mostly they were excited about their fungi.
"It's called mycorrhizal fungi. We used it on the site to enhance the soil," Mendez Espina said. "The use of this kind of fungi is really inexpensive, but it brings a lot of sustainable benefits, especially increasing the water retention capacity of the soil."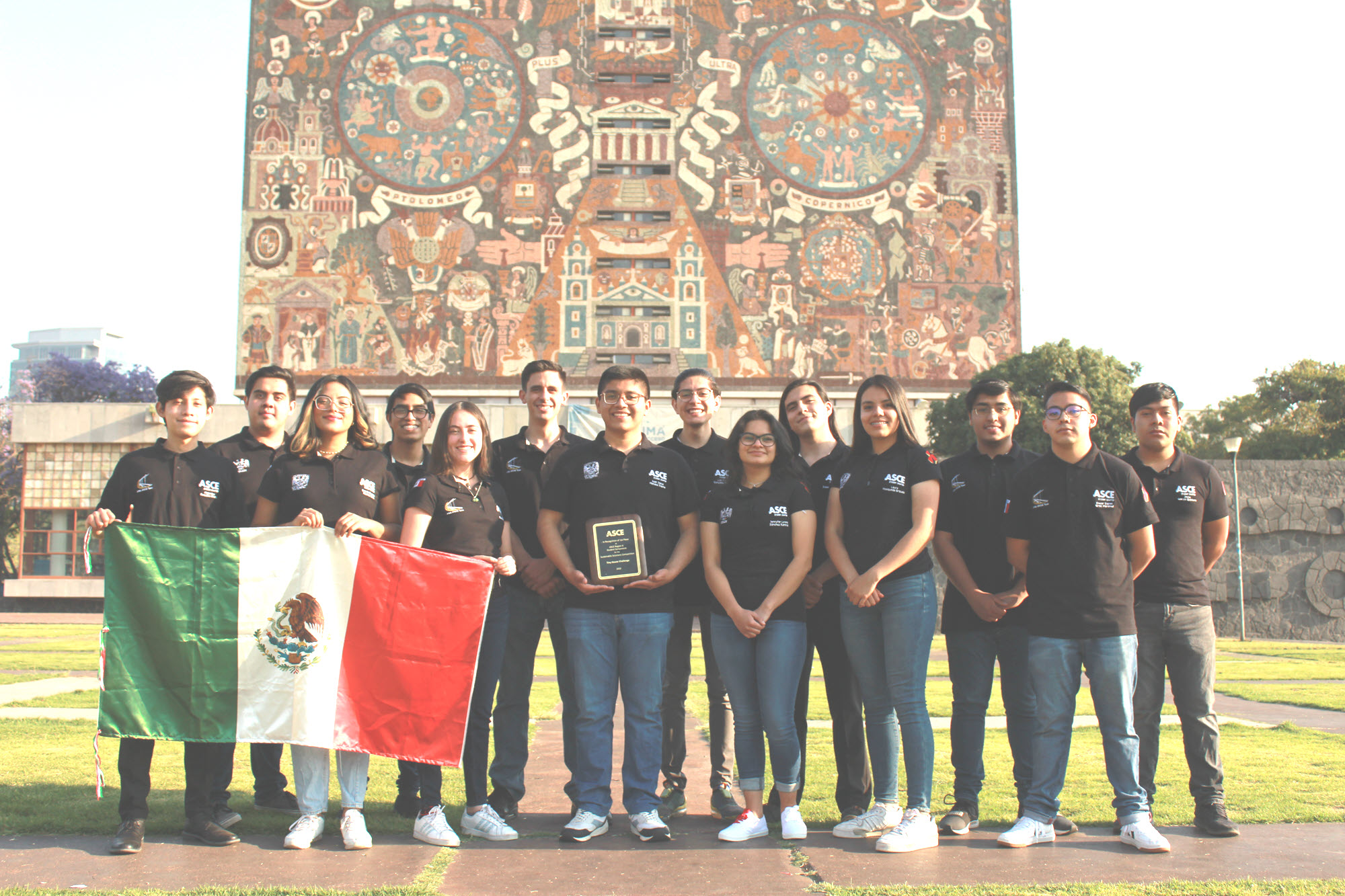 The competition focused on research, design, and presentation. The UNAM students did not construct their envisioned community of tiny houses but did create a 3D model walkthrough video to show that their proposal was not merely the stuff of dreams and imagination.
"We could make everything," Mendez Espina said. "It's relatively inexpensive. The main material we used for the houses and other structures is called bajareque, which is a Mexican material made of bamboo fibers, sticks, some earth, and leaves. It's carbon-negative, and it's really easy to work with. So yeah, we could make it!"
In addition to Mendez Espina, the UNAM team included Laura Mosqueda Brizuela, Luis Eduardo Gonzalez Mosqueda, Alejandro Gonzalez Olvera, Naomi Jokabeth Jimenez Bastida, Alejandro Santiago Silva, Jesus Collantes Rios, Ingrid Guzman Montijo, Jose Manuel Soberanes Sánchez, Juan Jose Ramos Texta, Jose Rodrigo Silverio Retana, Oscar Daniel Ortiz Martinez, Osmar Valdes Gachuz, and Jesus Garcia Quintero.
Learn more about the ASCE Sustainable Solutions Competition.