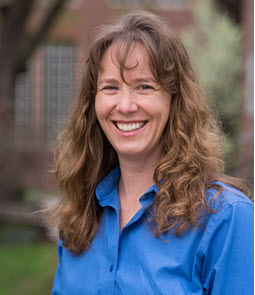 Jo Ellen Sias, Ph.D., P.E., F.ASCE, a faculty member in the Department of Civil and Environmental Engineering at the University of New Hampshire, has been named a fellow by the ASCE Board of Direction.
Sias has been with UNH since 2001. Her research expertise is in the area of transportation infrastructure, with particular emphasis on characterization of asphalt materials and pavements, specifically with respect to recycling, cracking, and aging, and on the impacts of climate change and sea-level rise on infrastructure.
She is the director of the UNH Center for Infrastructure Resilience to Climate and co-director of the Infrastructure and Climate Network and ICNet Global, based out of UNH. She has supervised more than 30 master's and doctoral students and three postdoctoral scholars. Sias has served as a PI or Co-PI on over 60 research projects funded by a range of regional and national sponsors, including NSF, FHWA, NOAA, and many state DOTs. She also has over 100 peer-reviewed journal publications.
Sias is the current president for the Association of Asphalt Paving Technologists and is active in several Transportation Research Board committees. She has served as the UNH ASCE student chapter advisor and as the secretary and newsletter editor for the New Hampshire Section. She is an associate editor for the International Journal of Road Materials and Pavement Design, and in 2015 she was a Fulbright Fellow at the University of Nottingham, UK. She is also involved in several international organizations and collaborative activities.
She received her bachelor's degree from UNH in 1994, and her master's and doctoral degrees in civil engineering from North Carolina State University in 1996 and 2001, respectively. She is a registered professional engineer in the state of New Hampshire.