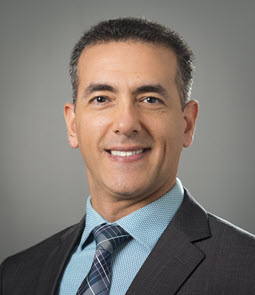 Ghassan Ali Sudani, Ph.D., P.E., F.ASCE, a senior project manager at Atwell LLC, a full-service consulting, engineering, and construction services firm, has been named a fellow by the ASCE Board of Direction.
Sudani has 20 years' experience in civil (structural and geotechnical) engineering as well as managerial skills gained in the diverse projects of multiple sectors worldwide. His projects for buildings, utilities, and facilities have ranged from small- to large-scale residential to institutional, municipal, military, commercial, industrial, and power and energy projects. At the power and energy division of Atwell LLC, Sudani is responsible for QA/QC procedures, growth and improvement goals, technical leadership, project scheduling, and staff supervision and mentorship for the structural engineering and design group.
After graduating with a bachelor of science degree in civil engineering in 2001, Sudani began his early career as a civil/structural engineer for the design and construction of various projects in several sectors. He earned his master of science degree in civil engineering to increase his knowledge of structural and geotechnical engineering, graduating in 2004. Because of the complexity of projects in which he was involved and the need to advance his knowledge of the interaction between structures and soils, he returned to school once again and earned his doctoral degree in civil engineering, focused on structural and geotechnical engineering, in 2013.
Sudani's accumulative education and professional experience have resulted in the publication of technical papers and the developing of empirical equations that explain the factors controlling the interaction between shallow foundations and adjacent retaining wall structures. After gaining extensive education, technical, and managerial experience, he provided consulting, engineering, and construction services for numerous national and international projects. Most notably, these projects include the Nasiriyah Water Supply and Basrah Sports City in Iraq; the Kandahar Military Base in Afghanistan; the Daydream and Hayman Solar Farms in Australia; the Queen Elizabeth II Reservoir Solar in UK; the Aura Solar III Plant in Mexico; and the Utility/Facility Expansions for GE Aviation, Procter & Gamble, and Marathon Petroleum Projects in the United States.
In addition to Sudani's membership and activities with ASCE, he is an active member with the American Institute of Steel Construction (AISC), National Society of Professional Engineers (NSPE), Structural Engineers Association of Ohio (SEAoO), and Engineering News-Record (ENR). These memberships have enabled him to remain up-to-date on the latest engineering applications and technologies related to his projects. Due to his involvement in different projects nationwide, Sudani is an active licensed professional engineer in 19 states in the U.S.