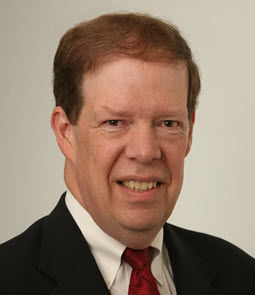 Mark D. Rolfe, P.E., F.ASCE, since 2019 the deputy commissioner of the Connecticut Department of Transportation (CTDOT), has been named a fellow by the ASCE Board of Direction.
Rolfe, during his 37-year career with CTDOT, has held a variety of positions and led some of the largest programs undertaken by the Department. Among the many projects he has managed are the $550 million reconstruction of I-95 in Bridgeport, the $569 million Bus Rapid Transit System between New Britain and Hartford (CTfastrak), and the $2 billion New Haven Harbor Crossing Corridor Improvement Program (Q Bridge Program), which widened and reconstructed seven miles of I-95 in the New Haven area and included a new Pearl Harbor Memorial Bridge. This award-winning project was completed in 2015 and was recognized as the nation's first extradosed cable-stayed bridge – a unique structure type combining the features of cable-stayed and segmental bridges. With its signature pylons and distinctive architectural features, the bridge has become a landmark for New Haven and Connecticut.
Rolfe has been an innovator as well. In the early 2000s, he led the implementation of CTDOT's first all-electronic document control system. He also developed and streamlined CTDOT's program management system of project controls. Beginning in 2009, while leading the Q Bridge Program, he implemented a cloud-based document management system allowing information sharing among all project participants. Other of Rolfe's innovations include the use of GPS survey devices by field engineers, laser scanning to build digital models, and combining digital models and CPM schedules into a visual representation of the project schedule. The Federal Highway Administration recognized CTDOT as a national leader for its modeling work at the Q Bridge Program.
He also championed the implementation of alternative contracting methods such as design-build, construction manager at risk, and ID/IQ. He sponsored an eConstruction initiative that converted a largely paper-driven construction documentation system to electronic documentation, and put a tablet computer in the hands of every field engineer. By so doing, field engineers were able to access cloud-based systems and project documents on a mobile device in the field. Additionally, Rolfe promoted accelerated bridge construction methods and developed a decision matrix to guide designers on the applicability of these techniques for future projects.
Under Rolfe's leadership the CTDOT increased emphasis on strategic planning and data-driven decision-making. Transportation corridor studies were initiated to evaluate targeted congestion mitigation measures, rather than broad capacity expansion. Additionally, an asset management system was implemented to monitor and enhance system preservation. Systems were also developed for safety data analysis and management. As a result of these enhancements, future investments in transportation infrastructure will be guided by quantifiable data developed from proven models emphasizing strategic planning, system preservation, and system safety.
His current executive leadership position provides broad oversight across CTDOT's multimodal operations as well as oversight for infrastructure planning, programming, and maintenance activities.