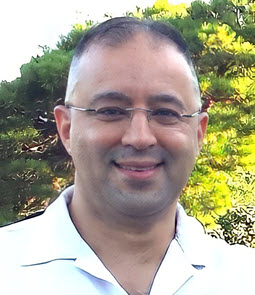 Kianoosh Hatami, Ph.D., P.Eng, F.ASCE, a professor of civil engineering at the University of Oklahoma (OU) with a primary research interest and contributions in the field of geosynthetic engineering over the past 25 years, has been named a fellow by the ASCE Board of Direction.
Hatami is a holder of five patents and an author of more than 130 peer-reviewed technical publications. His contributions in geosynthetic engineering cover a wide range of topics related to the analysis, testing, technology development, and understanding of the performance of reinforced soil structures, including MSE walls, GRS bridge abutments, unsaturated soil-geosynthetic interfaces, and nanotechnology-based development of sensor-enabled geosynthetics for performance monitoring applications.
Hatami's research and educational contributions have been recognized at the University of Oklahoma and internationally through several prestigious awards and accolades, which include the Thomas A. Middlebrooks award from ASCE, the Sir Casimir S. Gzowski medal from CSCE, and the Presidential Professorship and the Regents' Award for Superior Research and Creative/Scholarly Activity at the University of Oklahoma. In 2017, he was selected as an Outstanding Engineering Graduate among the Top 150 McMaster University Engineering Alumni for Canada's 150th Anniversary.
He has also served as a voting member of several committees on geosynthetics at ASCE, ASTM, and TRB, and as an editorial board member of several peer-reviewed journals.