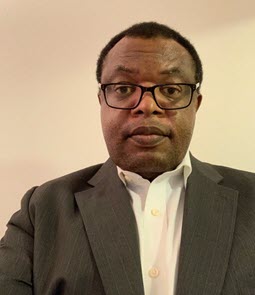 Martin S. Mungwa, Ph.D., P.E., F.ASCE, the engineering manager in the Civil Project Engineering Section at Consolidated Edison Company of New York, has been named a fellow by the ASCE Board of Direction.
Mungwa has over 30 years' experience in civil engineering encompassing teaching, research, consulting, and design. Currently, his major focus area is in critical electric transmission infrastructure engineering at Consolidated Edison. He and his team have participated in designing new major electrical equipment installations as well as refurbishing structural support systems for existing assets such as transformers, disconnect switches, and relay enclosures.
Of note, Mungwa is the company's lead discipline engineer and subject matter expert regarding spills prevention, controls and countermeasures (SPCC) risk mitigation. The objective of the program is to prevent environmental contamination resulting from unexpected and sudden release of oil into the environment. To date, Mungwa and his team have upgraded and redesigned over 120 equipment containment moats and are currently working on an additional 200 to be completed by 2023. Further, Mungwa has performed extensive structural evaluations and coordinated repair of historic buildings, installation of motorized fences and gates, design of equipment vaults in urban settings, and storm hardening measures for company service centers and office locations.
Prior to joining Consolidated Edison, he was a senior structural engineer at RAND Engineering and Architecture, New York City, participated as senior research / quality control engineer at Wood Science and Technology / Wood Composite Engineering Institute (WSTI/WCI), Corvallis, Oregon, and was a senior lecturer and head of department of the civil engineering curriculum at the Polytechnique School of Engineering Yaunde, Cameroun.
Mungwa is a licensed professional engineer in the states of New York, New Jersey, and Oregon, a certified project management professional, and a structural steel and bolting special inspector. He earned a doctoral degree in civil engineering from the Institute National des Sciences Appliquees de Lyon, Villeurbanne France; an MBA from the University of Phoenix, a master of science degree in engineering from the University of Surrey, Guildford, UK, and a master of engineering in architectural engineering from the University of Leeds, Leeds, UK. Mungwa registered two patents on structural connections with Hilti France.