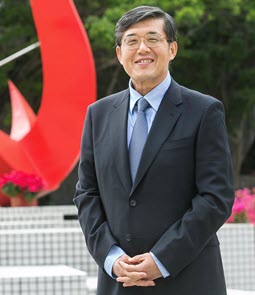 Yu-Hsing Wang, Ph.D., P.E., F.ASCE, associate dean of the School of Engineering and professor at the Department of Civil and Environmental Engineering of the Hong Kong University of Science and Technology, has been named a fellow by the ASCE Board of Direction.
Wang is a professional geotechnical engineer in Taiwan as well as the founder and director of the Data-Enabled Scalable Research Laboratory. The DESR Lab is a Makerspace specializing in the applications of Vertical AI, integrated with Geotechnical Internet of Things, Big Data Analytics, Deep Learning, etc., on sustainable urban development and city resilience.
In 2005, he received the ASTM International Hogentogler Award. In 2008/09 and 2016/17, he received the School of Engineering Teaching Award, HKUST. In 2013, he received the Distinguished Alumni Award from the Department of Civil Engineering, National Taiwan University.
Wang is also active in local and international professional services. He is a member of ASCE and the ASCE Greater China Section (formerly Hong Kong Section), and has participated in different ASCE-related conferences, serving as an organizer/co-organizer, committee member, session chair, and paper reviewer. In addition, he has been invited for keynote and theme lectures at international conferences and served as an associate editor or editorial board member in various journals. He is a fellow of the Hong Kong Institution of Engineers.
Ir. Prof. Wang received his bachelor's and master's degrees in civil engineering from National Taiwan University and his doctoral degree in civil engineering from Georgia Institute of Technology, where he received the George F. Sowers Distinguished Graduate Student Award for Ph.D. Students.