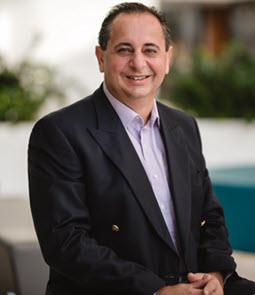 Bora Erbilen, P.E., S.E., F.SEI, F.ASCE, president of BBM Structural Engineers Inc., of Orlando and Boca Raton, Forida, has been named a fellow by the ASCE Board of Direction.
Erbilen has been with BBM for over 27 years and has over 31 years of experience as a consulting structural engineer. His project experience encompasses all regions of the United States as well as overseas in Turkey, Saudi Arabia, Kuwait, Uzbekistan, Mexico, and the Caribbean. His professional work experience prior to BBM included two years at TEKFEN Engineering in Istanbul, one of the most prestigious construction and engineering firms in the Middle East.
At BBM, he is actively involved in training personnel and developing and implementing improved structural design methods, thus keeping BBM abreast of the latest developments in structural engineering. He is directly responsible for the compilation and organization of system details and coordination and standardization of project plans. He has developed a strong background in design and modeling of structural elements by computer analysis, allowing many different combinations to be investigated until the optimal solution is attained.
Erbilen is well respected in the design community for his efficient designs and exceptional project management capabilities. During his tenure at BBM, the firm has received numerous tilt-up achievement awards, including the Distinguished Engineering Firm of the Year by the Tilt-Up Concrete Association in 2008, and the IDEAS2 Award in 2022 by the AISC.
Erbilen was born and raised in Cyprus, and received a four-year, full-tuition college scholarship from the Cyprus America Scholarship Program (funded entirely by the U.S. government) to study civil engineering in the United States. He attended the Florida Institute of Technology (FIT), earning a bachelor of science degree in 1989 and a master of business administration in 1991.
His involvement with ASCE began as a student, representing his university at the Southeastern Conference in 1988 (Nashville) and 1989 (Miami). Today he continues this dedication to the organization and the practice of structural engineering by judging competitors at UCF and FIT and mentoring master's degree candidates with thesis assistance, as well as offering presentations on the subject of tilt-up design/construction and coordinating local building tours for monthly ASCE luncheons. He has been a member of the local ASCE/SEI Board, and BBM Structural regularly participates in UCF's Student Job Shadow program.