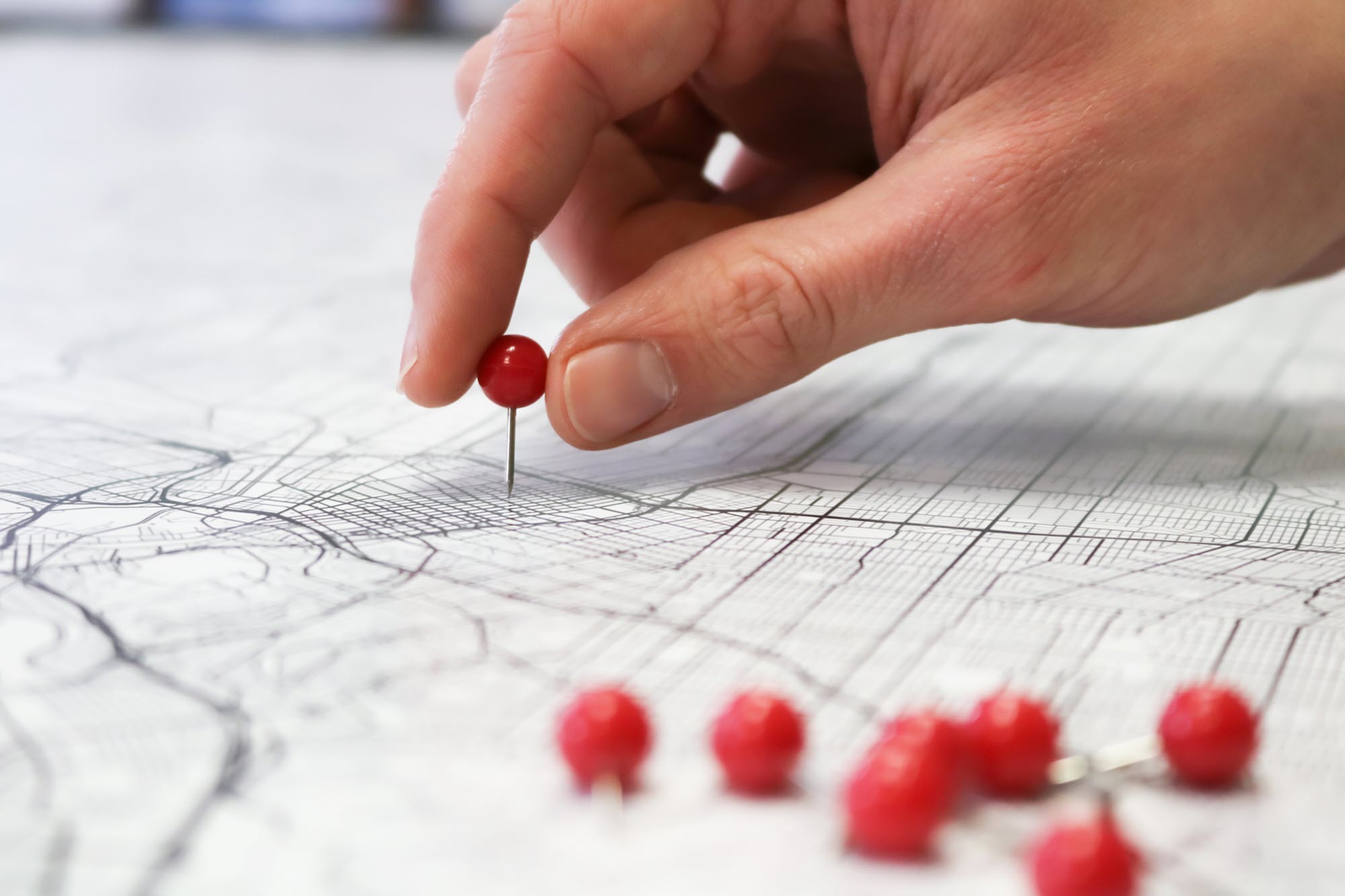 What if there were a roadmap for your civil engineering career?
Imagine if you had a document that detailed skill for skill what a civil engineer needed to master through each phase of their career.
Well, dream no longer. This holy grail is real.
ASCE has updated its Guidelines for Engineering Grades for the first time in more than a decade, giving civil engineers just such a career roadmap. The guidelines provide engineers and their employers with an easy way to recognize and track professional development and career advancement. This update also includes an interactive online tool that allows for comparison of up to three different grades at once for easy comparison of requirements across levels.
"I've just found it to be a really useful tool," said Brad Aldrich, P.E., F.ASCE, senior associate for Aldrich+Elliott in Essex Junction, Vermont. "Whatever level of engineer you are, if you look across the spectrum of the engineering grades, you know what's expected going forward. If you want to get to a certain level, these are the things you need to aspire to do. It's right there in front of you."
The guidelines outline the knowledge, skills, and responsibilities associated with engineers at each grade, from student intern up through 20-plus years of experience. Each grade includes expected:
General characteristics.

Technical responsibilities.

Program, project, and task management.

Management, supervision, and guidance.

Communication, teamwork, and leadership.

Typical titles.

Experience.

Education.

Licensure and certification.

Professional activities.

Community activities.

Equivalent federal general schedule.
ASCE's Committee on Professional Advancement tasked the Committee on Professional Career Growth with developing the updated guidelines. The committee, chaired by Mehmet Boz, Ph.D., P.E., M.ASCE, held workshops and gathered feedback from academics, consultants, and government engineers.
"We wanted to cover all the angles and consider all the various paths that a civil engineer could find themselves in," said Boz, a vice president for KCI Technologies. "At the end of the day, we ended up with a product that I'm really happy with. I think it's going to be very helpful, especially for young engineers who are looking for career guidance. Or if you want to find out what goes into getting to the next level, this kind of walks you through what skills are needed so you can put together a development plan to get to where you want to go."
The previous ASCE engineering grades dated back to a time before social media and smartphones fully took hold of society. Has the industry changed?
"Yes and no," Boz said. "The principles of engineering have not changed for decades. Engineering is engineering. But the way engineering is conducted has changed drastically with the advent of the internet and all the tech tools that we use now.
"And when you think about it, you have different generations rolling through the profession. Different generations have different outlooks on life and work and processes.
"I would say this document probably should be updated once every decade to capture all that."
While the engineering grades are extremely useful as a career roadmap, they can also play a critical role for employers. Aldrich is a founding partner for a water resources engineering firm in Vermont that employs about 25 people. He uses ASCE's engineering grades as part of his company's annual performance reviews.
"To us, it became a really effective evaluation tool, because in my mind, there aren't that many good performance evaluation tools out there for engineers," Aldrich said. "Especially for a smaller firm like ours, it gives a little bit of gravitas to the review form, because they know it's something ASCE put together; it's not just something we created on a whim."
Aldrich echoed Boz' sentiment that the new update helps the grades stay aligned with the times.
"I think this does a really good job of delineating the different levels of grades," Aldrich said. "The reality is things change. The way we practice is changing today. It also reflects changes in the market, changes in how we operate as a business. The engineering grades may adjust here and there because of the way we practice. I think it keeps things current; it keeps things fresh.
"As an employer, you can see where this person should be headed. As an employee, you can look at it and say, 'OK, this is ultimately what I want to aspire to, and I've got a pretty good idea now what I need to work on.'"
Learn more about the new ASCE Guidelines for Engineering Grades.