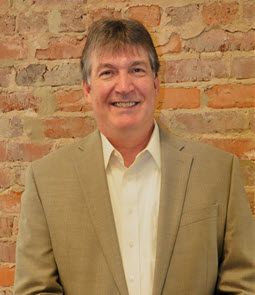 John W. Fleming, P.E., F.ASCE, chief operating officer of the Southern Carolina Regional Development Alliance, has been named a fellow by the ASCE Board of Direction.
The Alliance, an economic development organization, works to provide full-service support to seven counties in South Carolina. Fleming provides strategic guidance on both vertical and horizontal project development as well as oversees day-to-day operations of the organization. He routinely interacts with C-suite leadership from companies all over the globe interested in business expansion, and he represents the state of South Carolina and the region on economic development domestic and foreign marketing missions. Fleming joined the Alliance in 2016 as director of development.
Previously, Fleming worked for more than 23 years at Hussey Gay Bell, a regional consulting engineering firm, assisting the firm in developing a reputation for delivering exceptional commercial land development projects throughout the eastern United States. Starting as a project designer, he worked his way up to principal engineer and shareholder. He developed and implemented client-focused initiatives allowing the firm to continue to expand its commercial client base. He later expanded into residential and industrial development.
In the later roles, he continued to function as a client manager working with both regional and national homebuilders along with major industrial clients. The relationships he developed with previous clients have continued in his current economic development role. Early career experience included roles at Trico Engineering and Survey in Summerville, and civil engineering technician at HGBD-Johnson in Charleston.
A member of ASCE since 1992, Fleming has volunteered for various Society positions throughout his career, serving as a Region 4 Governor in both West Virginia and South Carolina. He has served on multiple ASCE committees, among them Preparing the Future of Civil Engineer Corresponding; College Accreditation; and Member Career Development. Additionally, he has served as ASCE SC Eastern Branch treasurer, vice president, president, and director. He has also served the profession as a member of Engineers Without Borders USA Charleston Professional Chapter and as a voting member of ASTM.
A licensed professional engineer in multiple states, Fleming is an officer in the South Carolina State Guard Engineering Command. He has served as part of the FEMA Community Emergency Response Team as well as the California Governor's Office of Emergency Services as safety assessment program evaluator.
Fleming is a member of the SC Economic Developers Association and the Southern Economic Development Council. Previous memberships include Board of Directors of the Southern Carolina Regional Development Alliance, 2008-2016; Summerville High School Project Lead the Way Advisory Committee, 2011-2013; International Council of Shopping Centers, 2006-2010; and Dorchester County Council Stormwater Advisory Committee, 2005-2006.
He earned a bachelor of science degree in civil engineering from Clemson University. He received an associate of science degree in civil engineering as well as certificates in advanced surveying and computer-aided design from Trident Technical College in North Charleston, South Carolina.