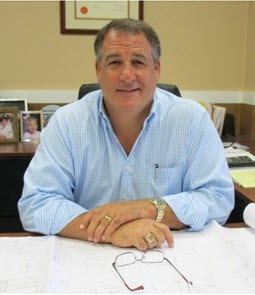 Ron A. Fair, P.E., F.ASCE, the owner and president of AEC Services Inc., in Tampa, Florida, has been named a fellow by the ASCE Board of Direction.
Fair has been responsible for the overall daily management of his firm's design-build services and operations since its inception in 1996. He and AEC offer engineering, building design services, site planning and design, new builds, remodels, construction management, fuel system design and installation, and complete permitting services. Fair also manages and oversees the following companies with which he is affiliated: The Friendly Plumber LLC, RAF Land Development LLC, and RFG Development LLC.
He has over 34 years of experience as a civil engineer, contractor, and construction manager with specializations in petroleum services for major regional retailers. He currently holds state professional engineer licenses in Florida, Georgia, Pennsylvania, New Jersey, Delaware, Maryland, Virginia, South Carolina, North Carolina, Connecticut, Nevada, Massachusetts, Tennessee, Arizona, and Texas. Additionally, he holds Certified Construction Florida Licenses as a certified building contractor, plumbing contractor, and pollutant storage contractor.
Fair's professional career achievements, recognitions, and awards have been and continue to be numerous. He is humbled to have had the honor of being able to serve as a mentor and role model to many employees, their families, young engineers starting out, students, and other related companies. He continues to provide advice, assistance, guidance, insight, knowledge, and practical applications of various licensed services.
He is a long-term active member of ASCE, ASCE's Florida Section, the ASCE Construction Institute (CI) and Architectural Engineering Institute (AEI), NCEES, and the Petroleum Equipment Institute (PEI).
Fair impacts and challenge individuals and companies daily, paving the way for the next generation of engineers, contractors and entrepreneurs, through his motto: "Stay Focused, Stay Faithful, and Finish."
He received his bachelor of science degree in civil engineering from the University of Virginia in 1988, where he served as ASCE's student chapter president.