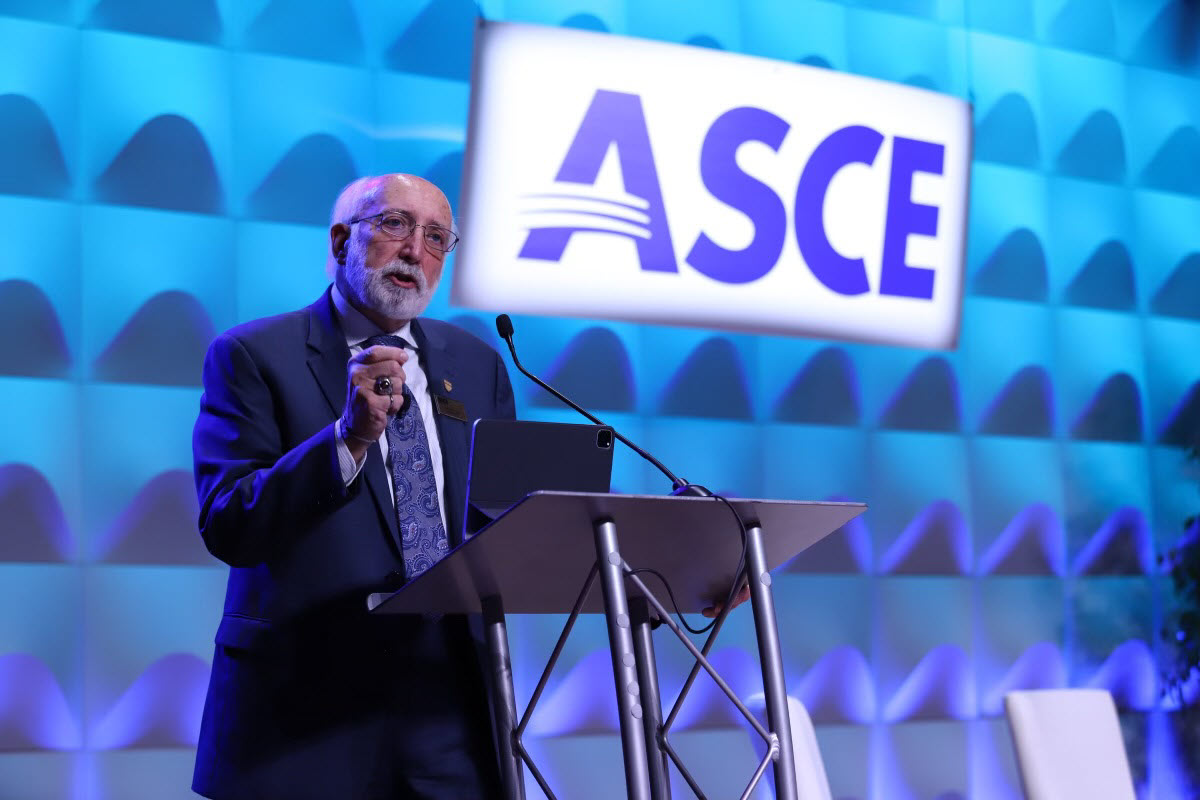 The message was clear, and not without a certain level of pressure.
The bipartisan infrastructure law has created opportunities for infrastructure fixes. Now it's up to civil engineers to deliver those solutions.
"It's an awesome time to be a civil engineer," said Mark Pestrella, director of Los Angeles County Public Works and, himself, a civil engineer and ASCE member, during the opening plenary of the ASCE 2022 Convention in Anaheim, California.
Pestrella joined ASCE 2022 President Dennis Truax, Becky W. Keogh, secretary of the Arkansas Department of Energy and Environment, and Laura Hanson, Utah infrastructure coordinator, for a panel conversation about implementing the bipartisan infrastructure law that provided an at-times-surprisingly-emotional kickoff to the first ASCE Convention to meet in person since 2019.
"We enhance the built environment, and we protect the natural environment," Pestrella said, drawing applause from the audience. "I'm very proud to be a civil engineer, and I'm very proud to be a member of ASCE."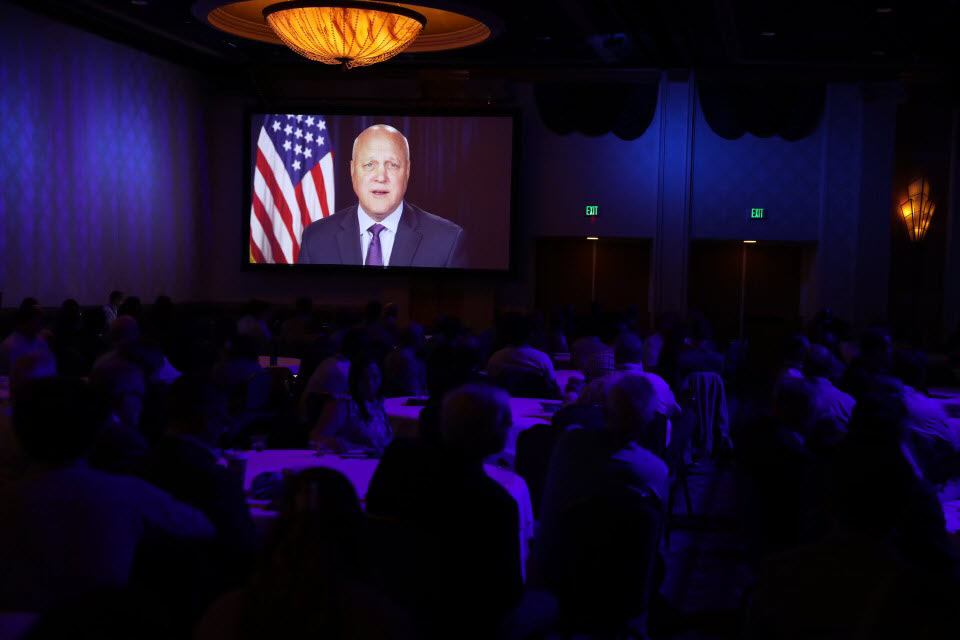 Mitch Landrieu, White House senior advisor and infrastructure coordinator for the bipartisan infrastructure law, delivered opening remarks over video: "The bipartisan infrastructure law would not be possible without all of you ... Now, we need to make sure the investments we fought hard for actually reach communities across the country and benefit everyone."
Truax noted the poetry present in the fact that his term as ASCE president was ending this week with a discussion about implementing the very infrastructure law he was on hand at the White House a year ago to watch President Biden sign.
He also emphasized the tremendous demand the law has and will continue to put on civil engineers; great news for those looking to advance their civil engineering careers but also a challenge for the profession to produce more and more engineers up to the task.
The pressure, the panelists discussed, is also on civil engineers to make smart, future-focused decisions with the infrastructure investment money flowing into the industry now. Pestrella made an impassioned case for equitable infrastructure. Keough added that it's incumbent on civil engineers to consider the full life cycle of the infrastructure they build.
"I would challenge the engineering community to think about what you're designing," Keough said. "How is it going to be used? How is it going to be maintained?"
Ultimately, though, the panel focused on the positives – the bipartisan infrastructure law as a unique opportunity for civil engineers and the excitement surrounding what's possible.
Keough listed the various advancements in her state – more access to electric vehicles, increased hydrogen hubs, improved drone deployment, to name a few.
"There's not one answer," Keough said. "We don't say 'All of the above' anymore in Arkansas, we say, 'More of everything!'
"I think the public is on pins and needles to see where this can take us."
Celebration of Leaders
Monday also marked the annual ASCE Celebration of Leaders Luncheon at the convention, honoring the 2022 class of distinguished members.
This year's class includes Samuel T. Ariaratnam, Ph.D., P.E., NAC, Dist.M.ASCE; James L. Beck, Ph.D., F.EMI, Dist.M.ASCE; Michel Bruneau, Ph.D., P.E., P.Eng., F.SEI, Dist.M.ASCE; Halil Ceylan, Ph.D., C.Eng., Dist.M.ASCE; Steven C. Chapra, Ph.D., Dist.M.ASCE; Pierre Y. Julien, Ph.D., P.E., Dist.M.ASCE; Emmanuel C. "Cris" Liban, D.Env., P.E., NAC, Dist.M.ASCE; Therese P. McAllister, Ph.D., P.E., F.SEI, Dist.M.ASCE; Terry F. Neimeyer, P.E., BCEE, ENV SP, Dist.M.ASCE; and Tian C. Zhang, Ph.D., P.E., D.WRE, Dist.M.ASCE.
Learn more about each distinguished member's career.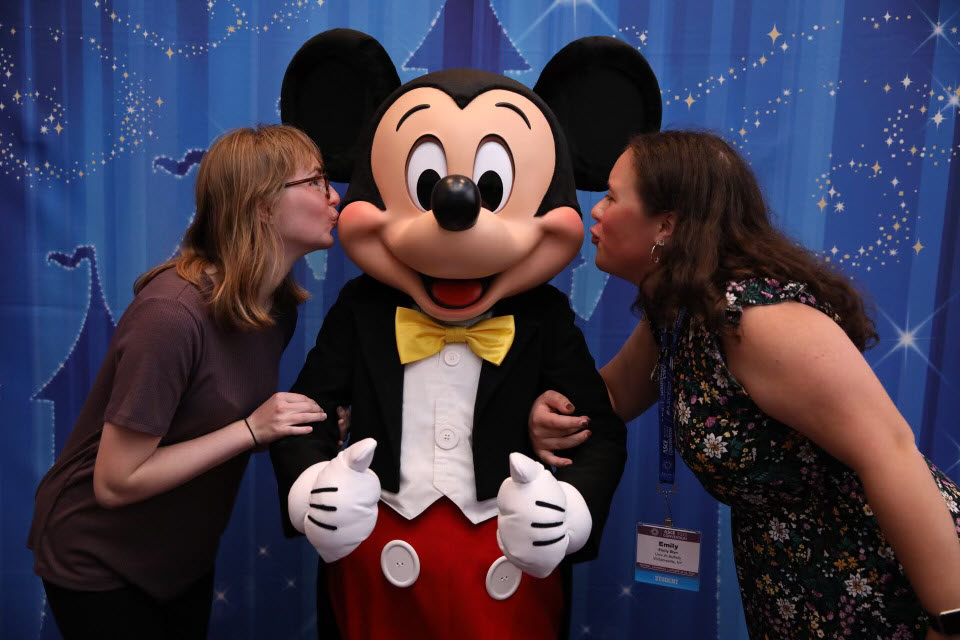 Back in person
Virtual and hybrid events have proved remarkably effective during the last three years, but there was no denying the buzz about being back in person for the ASCE 2022 Convention.
"There's just something about getting to shake someone's hand," said Ana Tijerina Esquino, an Engineer III for Mott MacDonald and 2022 ASCE New Face of Civil Engineering honoree, excited to be attending the Convention in real life.
It was a busy weekend of pre-Convention activities, too, ahead of the opening plenary. The ASCE Board of Direction held its fall meeting, Saturday and Sunday. Ahead of that, Saturday morning, board members joined other ASCE members and staff for a community service project for the Harvest Solutions Farms of Second Harvest Food Bank.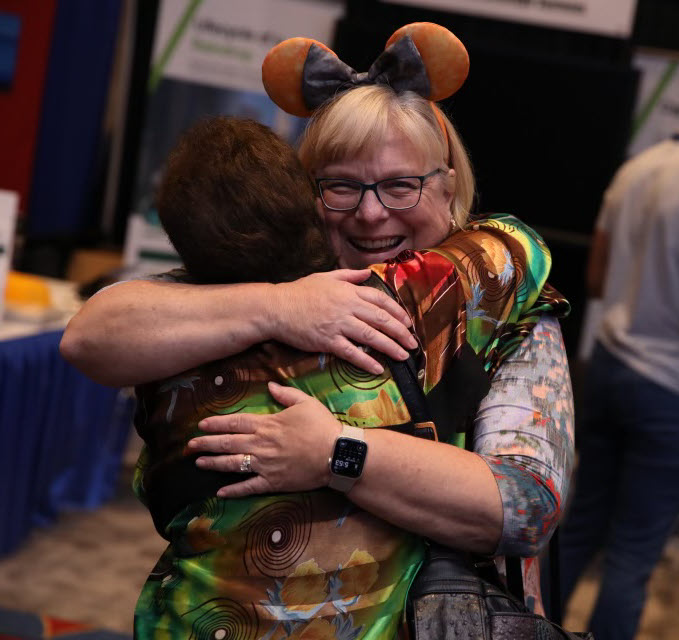 Sunday brought technical tours and the Convention's welcome reception complete with visiting Disney characters (after all, the event is at the Disneyland Hotel).
"There are a lot of people here I've known for many, many years but haven't seen since probably early 2020," said Chloe Gharios, civil engineering associate for the Los Angeles Department of Water and Power. "So it's been really cool to reconnect with everyone and have that real networking aspect of the Convention, which in all honesty is my favorite part of any conference.
"I think that's the general buzz too. I hear a lot of people saying, "Hey, I haven't seen you in a long time!' Everyone is excited to see each other again."
Keep up with the ASCE 2022 Convention as it continues this week with #ASCE22 on social media.