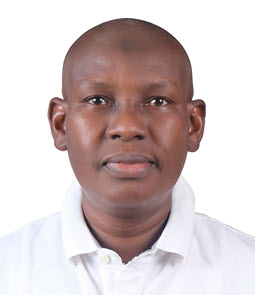 Sikuru A. Owonikoko, C.Eng, F.ASCE, executive director of SOOZ Creation Limited, has been named a fellow by the ASCE Board of Direction.
Owonikoko is a registered and certified engineer who went into private practice early in his career. SOOZ Creation is a civil engineering, construction, and consultancy services firm established and registered as a consulting and contracting firm with the Council for the Regulation of Engineering (COREN), in Nigeria.
Owonikoko is a member of the ASCE Nigeria Section, Abuja Branch, and of the Construction Institute (CI). He is also a member of the largest humanitarian service organization in the world (Rotary International), having served at the club and district levels of Rotary International, as past club president, and as past assistant governor in District 9125. He is a member of Cadre of Technical Advisers of The Rotary Foundation of Rotary International. He has received numerous awards, among which are Rotary International Avenues of Service Citation, and he is a Major Donor level 2 of the Rotary Foundation of Rotary International.
During his NYSC Service year, he made donations of items such as clothes, beverages, toiletries, drugs, and money to an Orphanage home in Kaduna and engaged himself in the Environmental Enlightenment Campaign on solid waste management in several schools and communities in Kaduna. He also donated first-aid boxes, waste bins, and brooms to some schools.
Owonikoko was the first Corp member to design and construct an electronic ballot box (in 1998, and widely televised on NTA Network Services by Frank Olise on Newsline). These exemplary acts earned him the State and National Service Honor Award (Kaduna State and FGN).