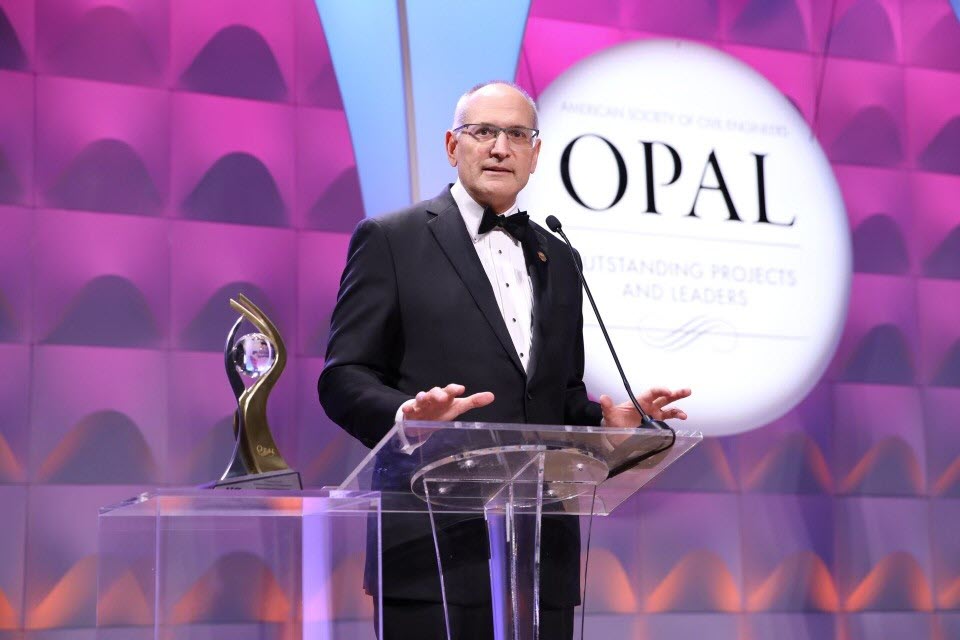 ASCE honored the Rainier Square Redevelopment as the 2022 Outstanding Civil Engineering Achievement award winner, announced Tuesday night at the OPAL Gala in Anaheim, California.
The 58-story high-rise, Seattle's second-tallest, is the world's first to be constructed using the innovative SpeedCore structural system. The process allowed construction to occur 43% faster than conventional methods and shaved 10 months off the projected 32-month schedule.
"This represents 15, 16 years of research and work from competitors, colleagues, and [people] from all aspects of our industry coming together to create," said Ron Klemencic, Magnusson Klemencic Associates chairman and CEO, accepting the award at the OPAL Gala. "This is a testament to what can be done with collaboration."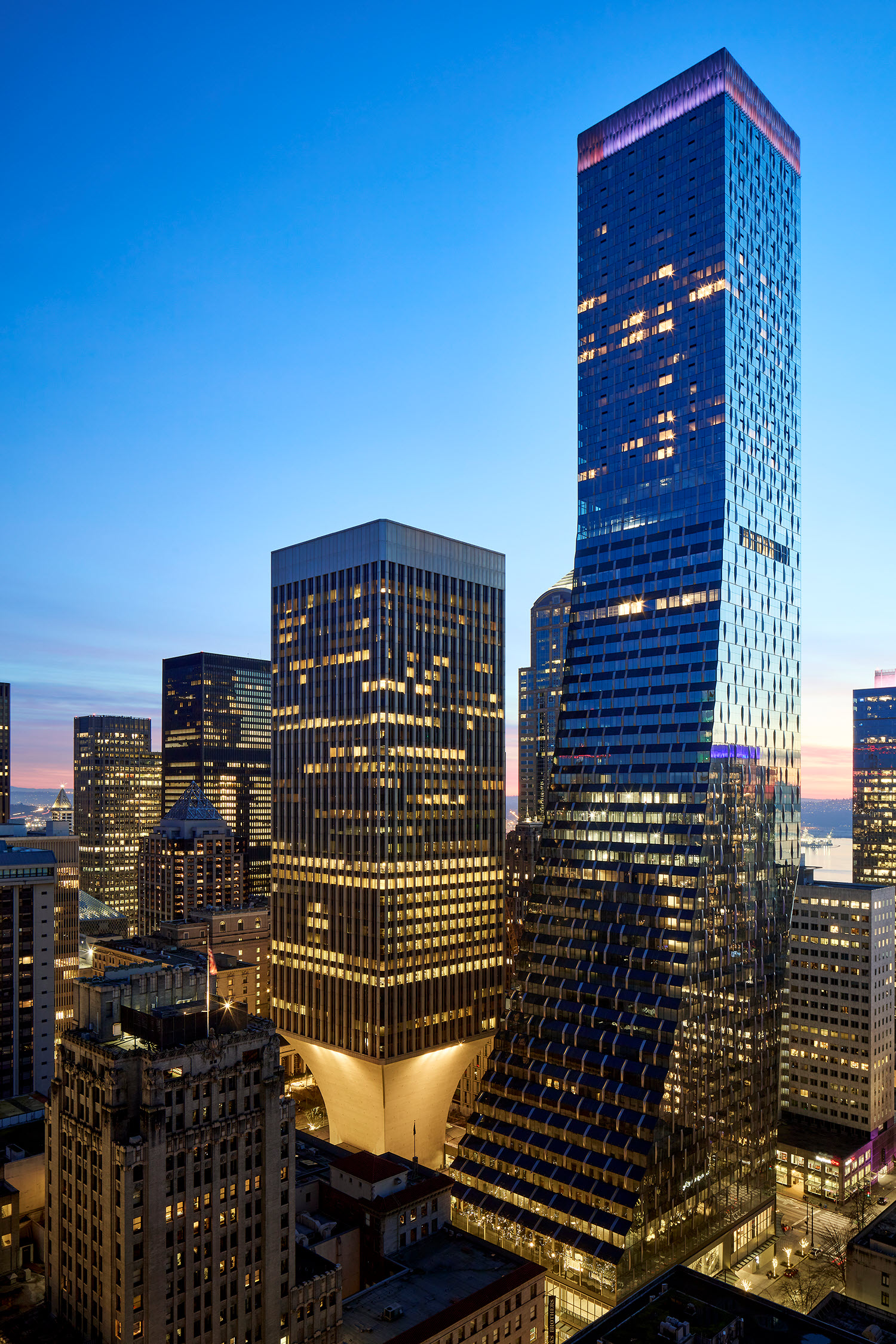 Annually since 1960, ASCE has recognized the year's best civil engineering in the world with the OCEA Award. Often called the Academy Award of civil engineering, the OCEA announcement was well-suited to an OPAL Gala in Southern California, held in person in conjunction with the ASCE Convention for the first time. The gala, with its formal dresscode, brings together the best and brightest in the industry in a glitzy and glamorous night of celebration and community.
Also announced at the event, the OCEA Silver Award went to the Moynihan Train Hall in New York City, while the OCEA Bronze Award recognized the West Riverside Energy Center in Beloit, Wisconsin.
In addition to the OCEA announcements, the OPAL Gala honors the career achievements of five OPAL award winners. This year's group included:
In construction, Susan Hou, P.E., PMP, M.ASCE, deputy bureau manager, San Francisco Public Utilities Commission – for innovation and excellence in construction of civil engineering projects and programs.
In design, Raymond P. Daddazio, P.E., F.EMI, M.ASCE, senior consultant and former president, Thornton Tomasetti – for innovation and excellence in civil engineering design.
In education, Gholamreza Mesri, Ph.D., M.ASCE, Ralph B. Peck Professor of geotechnical engineering at the University of Illinois Urbana-Champaign – for demonstrated excellence in furthering civil engineering education.
In government, Lloyd C. Caldwell Jr., P.E., M.ASCE, former director of military programs for the U.S. Army Corps of Engineers – for demonstrated leadership of public sector projects and programs.
In management, Paul F. Boulos, Ph.D., Hon.D.WRE, NAE, Dist.M.ASCE, founder and former chief executive officer, Digital Water Works Inc. – for exceptional management skills in his professional career.
"This is an incredible moment in my life," said Hou in her speech to the gala audience. "I'm so proud to be a public servant. … I resolve to continue to make an impact for my community."
See a complete list of OCEA winners over the years.