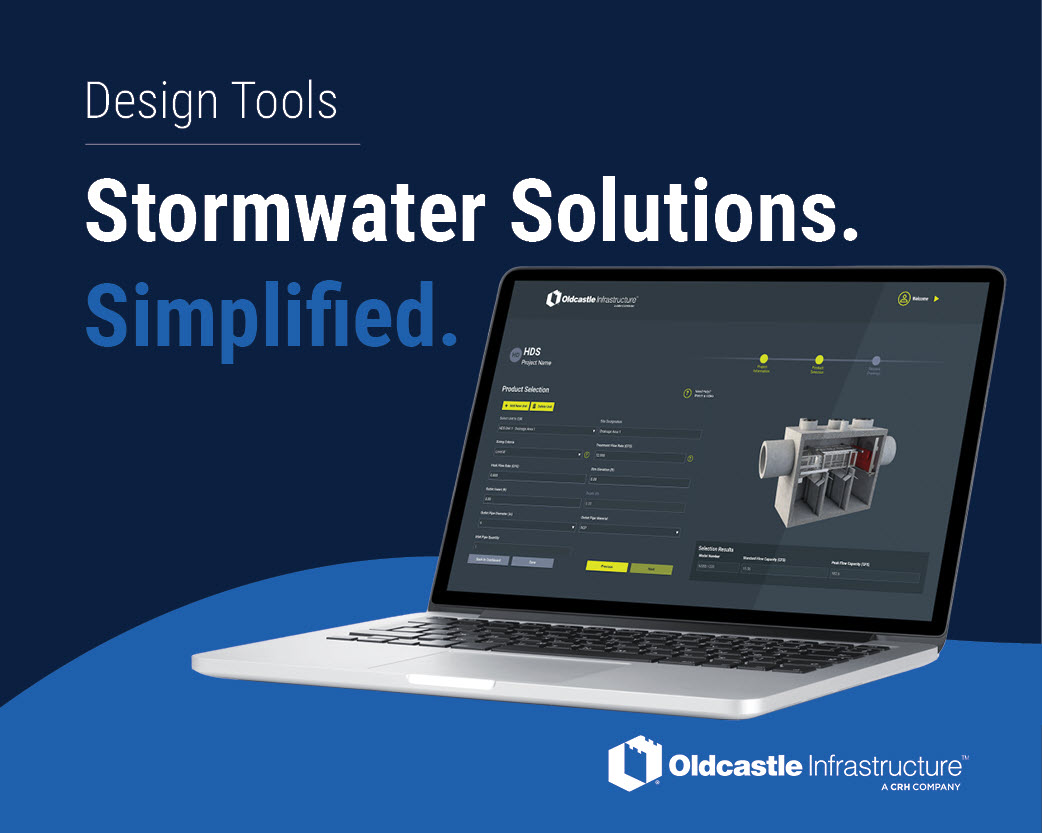 Oldcastle Infrastructure, a CRH Company and an industry leader in infrastructure solutions, recently introduced digital stormwater Design Tools targeted at helping engineers, specifiers, regulators, and contractors design and assess stormwater management systems in an effortless and timely manner.
What makes Oldcastle Infrastructure's Design Tools different is that it offers an entire suite of solutions, all easily accessible from one dashboard. The brand-new Design Tools technology is self-service and easy-to-use with drag-and-drop functionality, meaning users can design on their own time, at their leisure, without worrying over time zones and deadlines. The result? Documents that can be seamlessly incorporated and easily submitted for project approval.
How it works: Users register on the Design Tools page and start a project. After entering site-specific variables, project documents are returned, including 3D design elements. Output is available in PDF or DWG/AutoCAD files. Project adjustments may be made along the way without having to recreate the design itself, allowing for more complexity and more flexibility.
With the benefit of immediate results, Design Tool users save time, explain their selected products and/or project details to customers, and can return to their jobs without waiting.
The new Oldcastle Infrastructure Design Tools may be found here.