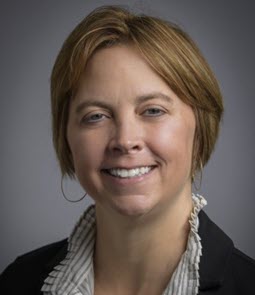 Lori Brownell, P.E., D.NE, F.ASCE, director of channel improvement for Port Houston, in Texas, has been named a fellow by the ASCE Board of Direction.
Brownell, since 2019, has led the team to focus on the next generation of widening and deepening improvements to Port Houston's 52-mile Houston Ship Channel, and acts a key interface with the U.S. Army Corps of Engineers and strategic advisor to Port Houston's Executive Management. Project 11, the Port's 11th major expansion, design, and construction, includes widening the channel by 170 feet (from 530 to 700 feet) along its Galveston Bay reach, further widening the Bayport and Barbours Cut Channels to 455 feet, deepening some upstream segments (up to 46.5 feet MLLW), making other safety and efficiency improvements, and constructing new environmental features (from the beneficial use of dredged material).
Prior to joining Port Houston, Brownell served as director of Taylor Engineering's waterfront engineering group and provided 20 years of planning, design, and construction administration service for waterfront, marine, and dredging-focused projects in the southeastern United States. Three key projects included the design and construction of (1) the Dania Cutoff Canal (a regional significant 1.7-mile yacht basin); (2) a 4.5-mile stretch of the ICWW that is home to the Ft. Lauderdale ("Yachting Capital of the World") International Boat Show; and (3) a 0.9-mile section of the ICWW located between the Port of Palm Beach and series of strategic marine-based industries including Rybovich Marine, Viking Marine, Lockheed Martin, and City of Riviera Beach Marina.
Brownell currently serves on the ASCE Academy of Coastal, Ocean, Port & Navigation Engineers (ACOPNE) as president-elect, the Western Dredging Association (WEDA) Executive Board of Directors as secretary, and on the Technical Paper and Compensation Committees. She has previously served on the ASCE Awards Committee, Civil Engineering Certification Restructuring/Bylaws Committee, ASCE COPRI Governing Board, ASCE Council of Student Chapter Chairs, Florida Engineering Society K-12 Northeast Chapter Committee Chair, National Society of Professional Engineers Honor Awards Task Force, and Continuing Education Committee.