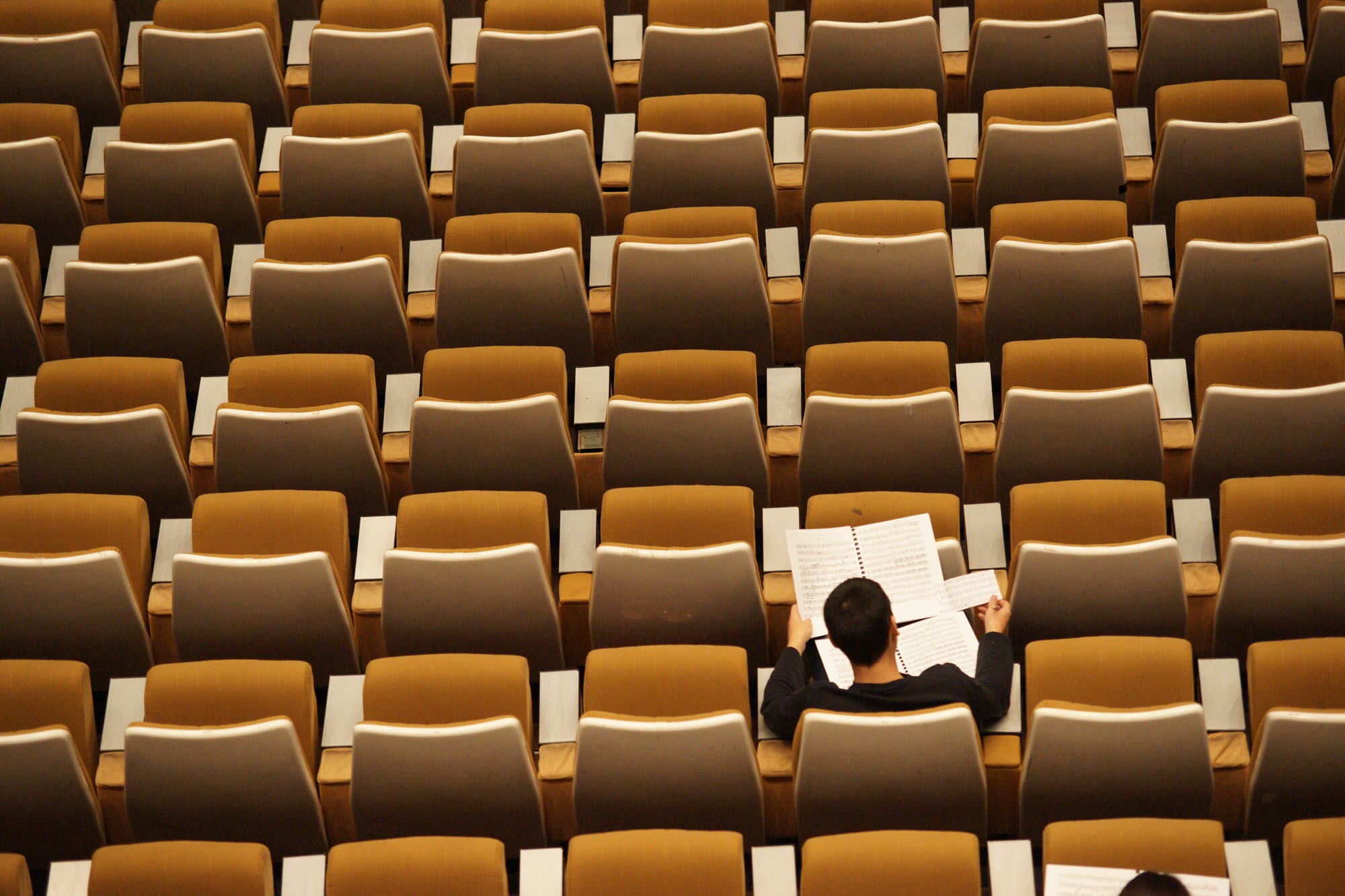 As we approach the three-year mark for the beginning of the COVID pandemic in the United States, most university civil engineering programs have returned to the in-person learning models of pre-pandemic days.
And most would agree that is a good thing.
However, does that setup miss out on some of the silver linings afforded by pandemic-related virtual classrooms? Are there merits to a more hybrid approach?
ASCE members have been debating these questions in an ongoing ASCE Collaborate discussion. Here are some highlights (and be sure to log in and contribute your own perspective):
Alexander Granato, A.M.ASCE
Bexley, Ohio
"… I think students can give their all in a class, whether it's in-person or remote. It will take devotion to class materials, given the content and environment."
John Meek, M.ASCE
Brisbane, Australia
"As a teacher of post-graduate students in China, I found that class participation in discussions was the most important factor in the success of my teaching."
Jennifer Sloan Ziegler, Ph.D., P.E., M.ASCE
Ridgeland, Mississippi
"I've done a master's degree both in-person and 100% remote. There are benefits and drawbacks to both.
"In-person education allows for better collaboration with your peers and professors, and encases you in an academic setting that can help limit distractions. However, it limits you physically and temporally (you must be in class on MWF at 9 a.m.).
"Remote education is easier for working professionals (or people with other constrained obligations) in the sense that you can watch the lectures at any location at any point in the semester as long as you get your assignments turned in on time. However, it's much easier to get distracted by other things (work, family, etc.).
"From the undergraduate perspective, I think in-person is really the way to go. Graduate education, though – it's a toss-up for me. I think it depends on your personality."
Humberto Gallegos, Ph.D., P.E., M.ASCE
Riverside, California
"I prefer a hybrid of both. For example, lectures can accommodate those who need a bit of flexibility to learn from home or from work (assuming the school site is far away), and the lab components can be taught live.
"It also depends on how the online instruction is being taught. Is it engaging? Or are they prerecorded? And how's the student's ability to want to learn?"
Nicholas Albergo, P.E., F.ASCE
Tampa, Florida
"The online elephant in the room is that some students are academically dishonest. I don't even give credit for homework anymore. There are too many apps and online resources for every textbook and solution manual on the market. Too often, I experienced students with perfect homework grades and failing quizzes/tests. …
"… At least in the classroom, it can be somewhat controlled. I allow an index card for notes and provide a page of unit conversions and possible formulas. Otherwise, they gut it out the old fashion way: with a pencil and calculator."
Join the conversation on ASCE Collaborate.