The ballot is set.
Feniosky A. Peña-Mora, Sc.D., P.E., NAS, CCM, F.CIOB, NAC, F.ASCE, and Brett C. Phillips, Ph.D., CPENG, D.WRE, F.EWRI, F.ASCE, are the official nominees for 2024 president-elect as approved by the Board of Direction Nominating Committee.
ASCE members will be able to vote for their preferred nominee during the annual election, which opens May 1 with online ballots accepted through June 1.
ASCE will induct the election winner as the 2024 president-elect at the Society's annual business meeting during the ASCE 2023 Convention in October in Chicago.
Feniosky A. Peña-Mora
With nearly 30 years of experience in academia and practice, Peña-Mora serves as the executive director of the Center for Buildings, Infrastructure and Public Space at Columbia University, where he also has been the Edwin Howard Armstrong Professor of Civil Engineering and Engineering Mechanics since 2012. He's been a visiting professor in China for Nankai University since 2017 and Tsinghua University since 2013. Additionally, Peña-Mora is the founder and president of Peña-Alcantara Consultants Inc.
Peña-Mora's involvement with ASCE dates to 1990 as a student member. He's since gone on to many Society leadership roles, including chair of the Construction Research Council 2009 through 2011, chair of the International Conference on Sustainable Infrastructure in 2017, and chair of the Industry Leaders Council 2020 through 2022. Peña-Mora served on the Board of Direction as an at-large director, 2019-2022, during which he also led the development of ASCE's new strategic plan through his role as chair of the Board Strategic Advisory Council.
"ASCE has provided me with the support I needed and the intellectual home base where I could exchange and build on ideas with my colleagues," said Peña-Mora in his nominee's vision statement. "It also offered lifelong friends, making each of my professional moves less daunting because of my ASCE family.
"The opportunities I have been afforded in my career allow me to better understand and connect with all ASCE members – educators, researchers, private-sector practitioners, public-sector engineers, and entrepreneurs. These experiences inform my vision for the future of ASCE: Together, building a better world for all."
Read Peña-Mora's complete vision statement and resume.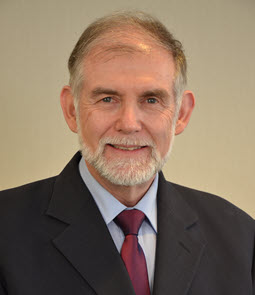 Brett C. Phillips
Phillips has 38-plus years of experience in hydro-environmental, catchment management, flood mitigation, and stormwater quality work in Australia and around the world. He now works as senior principal for Stantec Australia, following two decades with Cardno, where he also served as senior principal among other roles.
An ASCE member since 1979, Phillips served as 2013-14 president of the Australia Section. He was a Region 10 governor from 2014 through 2016 and served on the ASCE Board of Direction as Region 10 director from 2016 through 2019. Most recently, Phillips chaired the Members Communities Committee Global Members Task Committee.
"A common thread in the IIJA [Infrastructure Investment and Jobs Act], the activities of Engineers Without Borders and the Community Engineering Corps, and in our Code of Ethics and new strategic plan are actions to protect the health, safety, and welfare of disadvantaged and underserved communities," said Phillips in his nominee's vision statement.
"To demonstrate our commitment, it is proposed that 2025 be declared a year devoted to 'Serving Our Communities' with the aim that all student chapters – with the support of younger members, members and/or life members as appropriate – each undertake one community project during 2025."
Read Phillips' complete vision statement and resume.