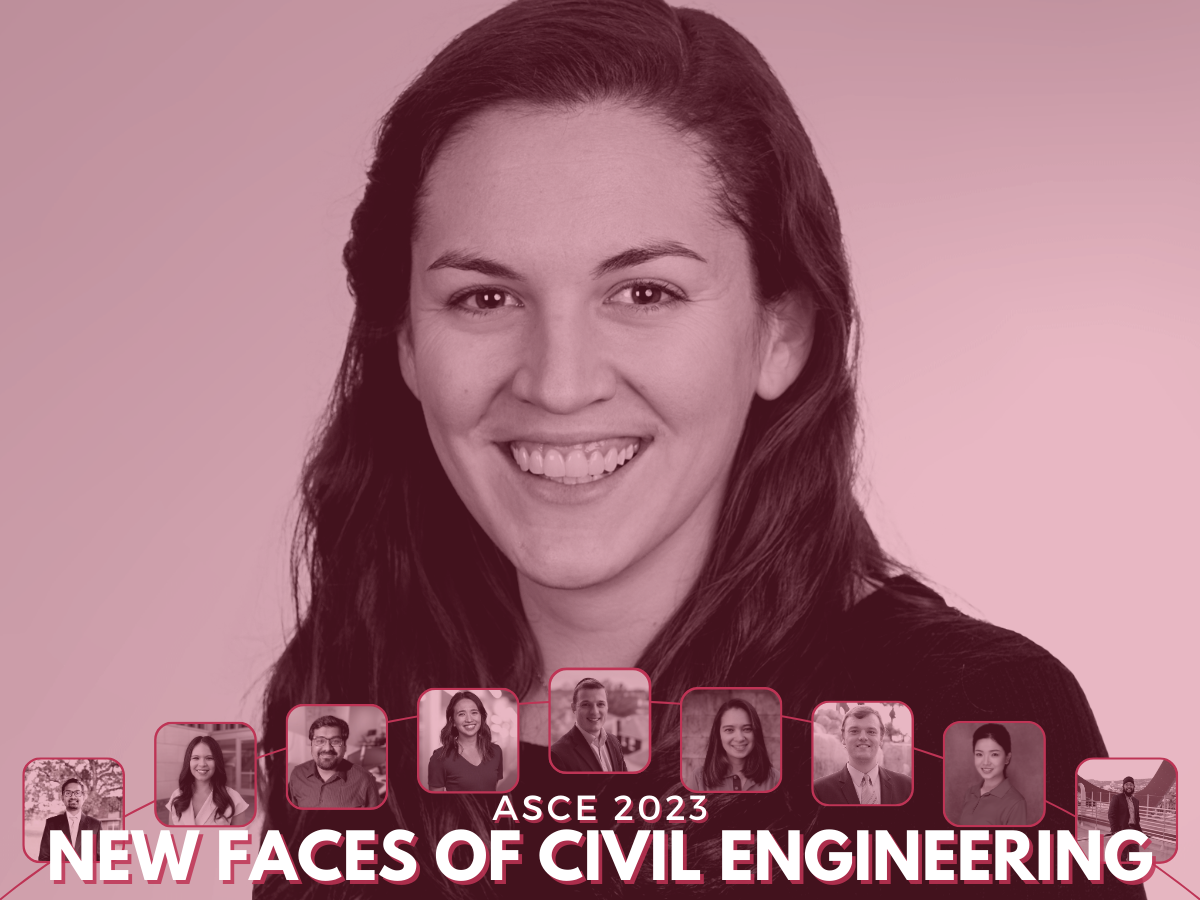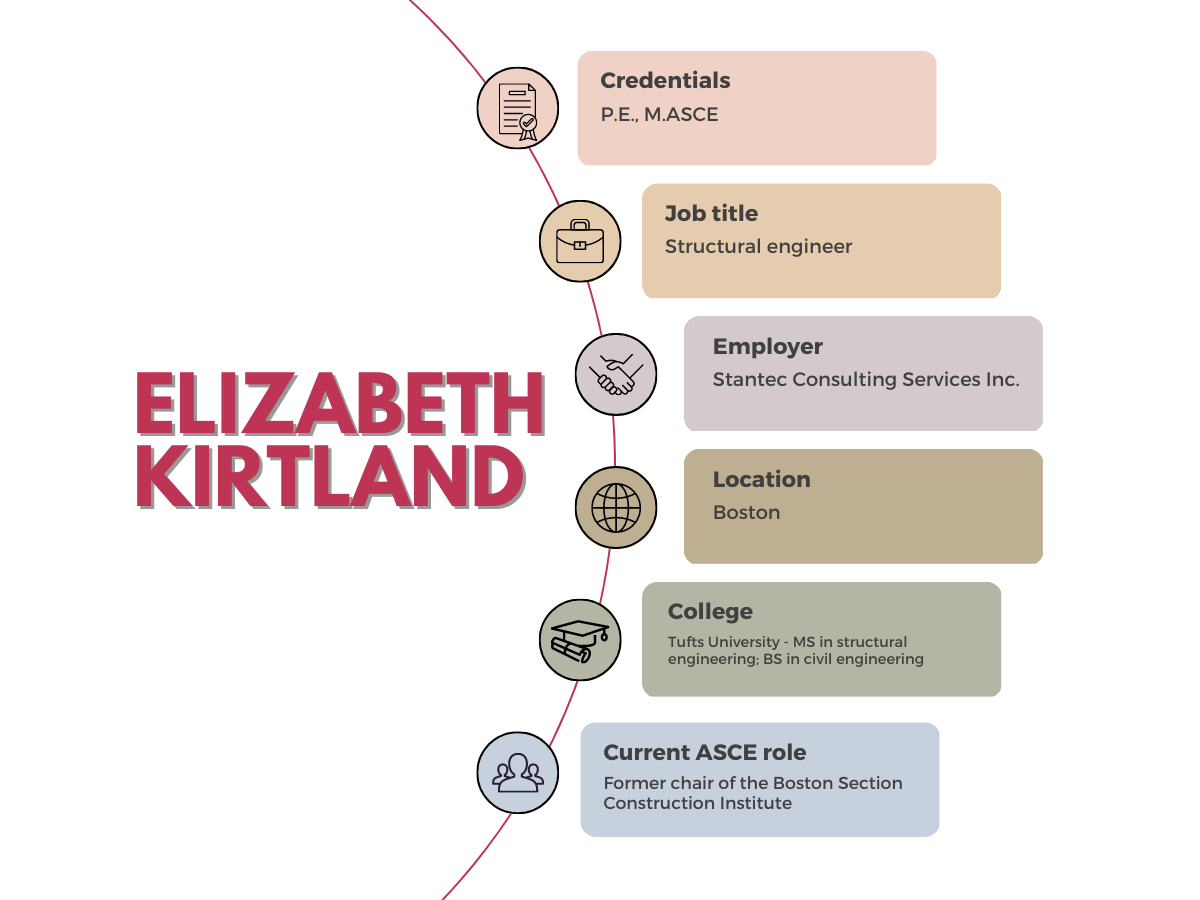 The story begins with a robot.
(Actually, it's more accurate to call it an almost-robot, but more on that in a second).
As a junior high student, Elizabeth Kirtland – Betsy to her friends – was inspired by a STEM event organized by a friend's mother for girls at the school. Kirtland was particularly fascinated by an engineer driving back and forth across the stage in a mechanized cart he had constructed from junk in his basement.
"I thought, 'I want to be someone who does something like that,'" Kirtland said.
So she and her dad got a book about building your own robot, and they got to work.
For a while at least …
"I was very excited about it until I got to the chapter where you start to solder pieces together, and I said, 'Dad, that sounds a little scary to me. I don't want to do that,'" Kirtland said. "That's when I started to look into what other types of engineering there are and came across structural engineering. I was like, 'I can be one of those people that design a bridge and make it come to life!'
"That was a really awesome moment, and I've never really looked back after that."
Indeed, Kirtland now is one of those people – working as a structural engineer for Stantec in Boston and teaching the Bridges for Resilient Cities course at her alma mater, Tufts University.
She's active in ASCE as chair of the Boston Society of Civil Engineers Section Construction Institute. She's also volunteered as a counselor for five summers at the Fleur de Lis Circle Week camp for children who have lost a parent.
ASCE has honored Kirtland as a 2023 New Face of Civil Engineering. She recently spoke with Civil Engineering Source about her career.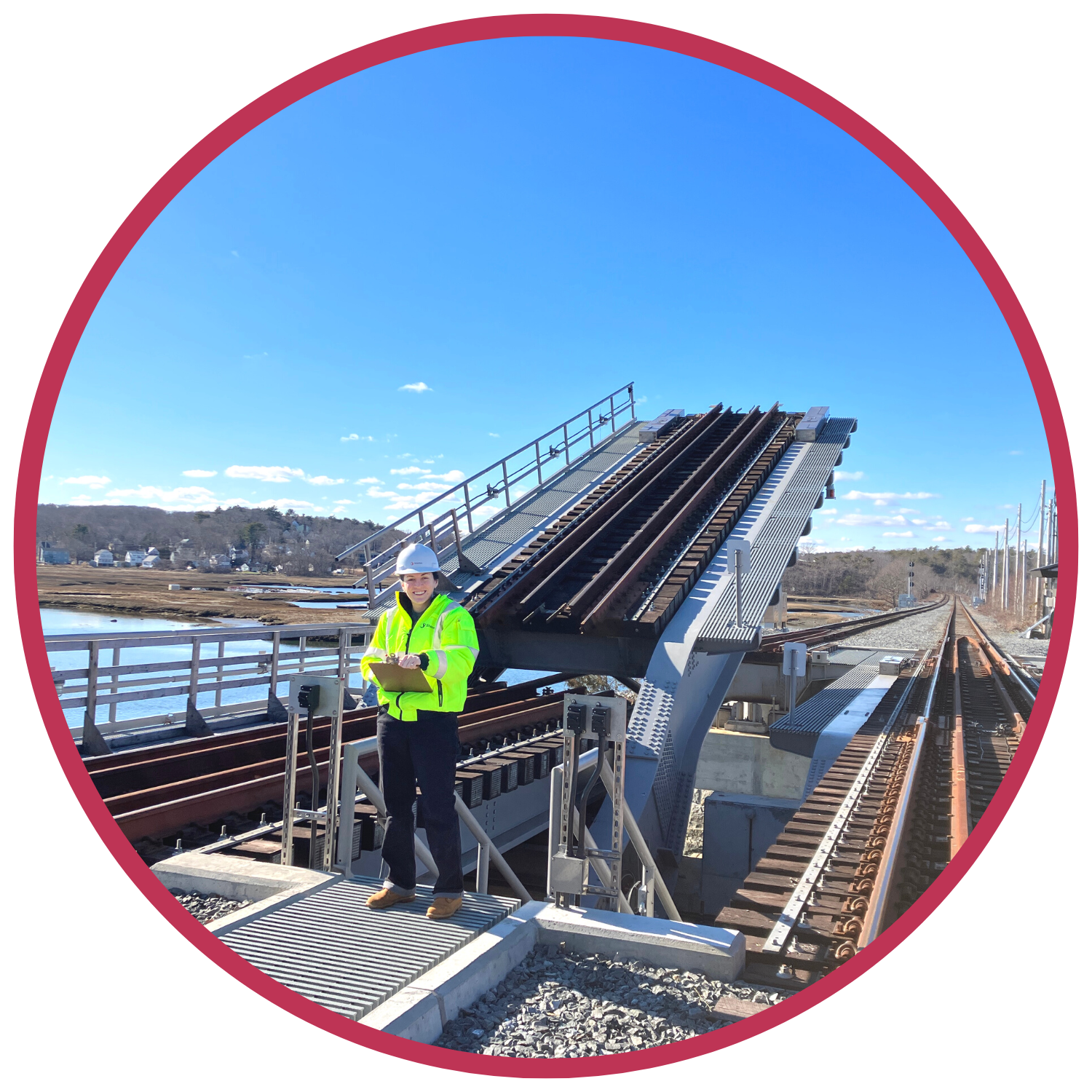 Civil Engineering Source: What accomplishment or aspect of your career are you most proud of so far?
Betsy Kirtland: I wanted to be a bridge engineer since I was in 8th grade. So just the fact that I'm here and doing what I do is something that I'm really proud of. I'm literally living out my childhood dream, which is cool and something not a lot of people get to say.
Also, I'm very proud to work as a civil engineer and make transportation better and safer. As a whole I think that civil engineers are unsung heroes in society, and I just think it's a cool thing to say, "Hey, I designed that bridge, and I replaced an old one that was ready to crumble."
If I had to choose a specific accomplishment, I recently went to a ribbon cutting for one of my projects. It was the Twin Cities Rail Trail Phase 1 in Fitchburg and Leominster, Massachusetts. It was awesome to see the whole community in Leominster gather and hear them talk about how much the trail has affected their lives.
They use it to exercise more, or they use it to get to the shopping center instead of driving their car. That's something you don't get to hear a lot, especially when you work on larger projects. So, hearing community members say, "Wow this trail is awesome!" or "This bridge is so beautiful!" was really rewarding.
Source: How do you hope to leave a legacy or contribute to the profession?
Kirtland: I have been thinking about this question for a long time, and I've been trying to think of a more professional way to say it. But I really want to make civil engineering sexy. I don't mean it in a superficial way. I want people – especially young professionals and students – to get excited about civil engineering.
I was looking up some statistics this morning and I saw that the Bureau of Labor Statistics is projecting a 7% employment growth for civil engineers between 2021 and 2031. That's above the average for all industries, which is 5%. It's good that they're projecting more growth than average, but if you compare that to the projected growth for computer occupations, which is 15%, they're beating us by double.
I think civil engineering gets a bad reputation for being a boring industry, but it's so important and I don't want it to come across as boring anymore. I want people to get excited about it; get passionate about it. I think passion can be really infectious, so, in general, I try to bring passion and energy to all my teams and projects. I think passionate engineers are the best engineers.
That's really what I want to do, and I hope locally I'm starting to make that impact more and more. I want to make civil engineering sexy and exciting again so that more people get involved with it. I think it's especially important because civil engineering is not a very diverse industry. I saw a statistic that only 16.4% of civil engineers are women, nearly 70% of engineers are white, and only 5% identify as LGBTQ+.
We're going to have a strong need for younger people coming in, and I don't want them to be scared by those demographics right now. Those numbers can change, and we need people who are passionate, excited, and energetic to get involved. So, I want to make civil engineering more attainable to people, more exciting, and ultimately make the workforce more diverse.
Source: Talk about your passion for teaching, mentoring, and inspiring students, because it sounds like you have done a lot of that.
Kirtland: So, everything I just said about making the industry more exciting applies to this question too. [laughs]
But being 18, going to college for the first time is so scary. I remember being in their shoes and wondering, "Am I doing the right thing? What do I want to do? How do I do this all while trying to make friends and learning in a new environment I've never been in before?" So I try to provide a safe space for freshmen to just be students figuring things out.
In terms of being a role model and a mentor, it's extremely important and not something that's often captured in traditional college settings. Obviously, you have your professors, but if you don't find that mentor / role model, then I think you're missing something. You're not learning as much as you could; you're not networking as much as you could.
I had a number of important mentors and role models in my life, and it has helped me so much. Anything I can do to be that for my students is a reward for me. I think it's really important to give back to students in that way.