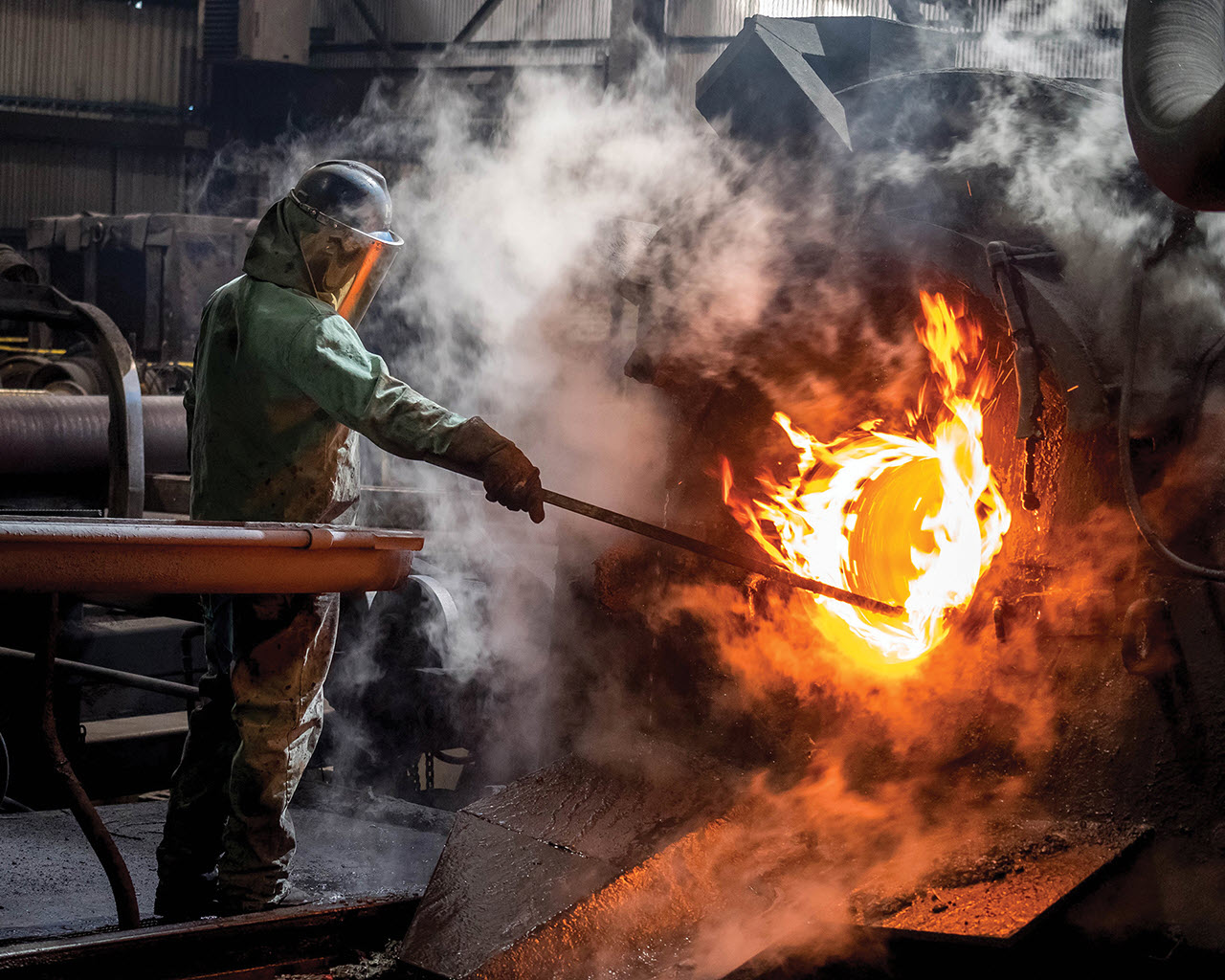 America has been built on hard work, quality products, and concern for the environment. Now, more than ever, it's important to consider the significant benefits of American-made Ductile iron over foreign-made ductile iron water transmission pipes.
Strengthening the American economy
Specifying domestic Ductile iron pipe for drinking water delivery not only assures resilient, 100+ year service life, but it supports the American Ductile iron industry and its workforce. On the other hand, the specification of foreign-made materials takes revenue and jobs away at a time when it is critical to support the American economy with our purchasing decisions.
Regulating environmental and workforce standards
The U.S. has some of the strongest environmental protections, particularly on industrial manufacturing such as Ductile iron pipe, to protect our environment and the health and safety of the workers in the industry. Those same protections do not exist in many other countries, especially in some areas where foreign manufacturers are making pipes. Lack of oversight and weak protections lead to inferior manufacturing practices and risk to the workforce in those facilities.
Protecting the environment
The recent train derailment in East Palestine, OH, that involved the spill and burn-off of toxic vinyl chloride, which is used to make PVC plastic water transmission pipe, is a harsh reminder of the vulnerability of our environment. Domestic Ductile iron pipe is made with a minimum average recycled content of 90% scrap iron and steel. These are products made from natural resources that, when recycled, minimize the need to consume more resources—better for the environment, better for our future. Foreign-made ductile iron, on the other hand, uses 100% iron ore with zero recycled content, resulting in negative effects for the environment.
Protecting the customer
Domestic Ductile iron has over 135 different products with NSF 61 certification, including Ductile iron pipe. NSF 61 covers specific materials or products that come into contact with drinking water, drinking water treatment chemicals, or both. Domestic Ductile iron meets these strict standards, ensuring that the customer is receiving the highest-quality pipe material for their community's drinking water needs.
The American-made Ductile iron industry offers extensive technical and manufacturing support to its customers during design, installation and operation. Foreign-made ductile iron manufacturers have very limited customer or technical support teams available in the United States.
When making critical purchasing decisions, choose American-made Ductile iron pipe. Reach out to knowledgeable DIPRA Regional Engineers to learn more about the benefits of selecting American-made Ductile iron pipe for your water transmission infrastructure project.