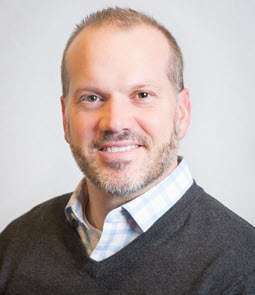 Matthew David Gramza, P.E., F.ASCE, the Civil & Environmental Consultants Inc.'s national water resources practice lead, has been named a fellow by the ASCE Board of Direction.
Gramza, a vice president in CEC's Cincinnati office, has 27 years of experience in the engineering consulting and construction fields in both the private and public sectors. He has extensive design and analysis experience in civil engineering and water resources. As a former engineering co-op, he takes a keen interest in sustaining the future of water resources professionals by leading the water resources co-op program and bringing interns into CEC to assist with their professional-experience engineering school requirements.
He has mentored many water resources engineers in complex assessment and design projects, including over 100 riverine flood models as well as 25 high hazard dam assessments with inspection, hydrologic & hydraulic analysis, dam breach and inundation mapping, emergency action plans, operation and maintenance inspection manuals, interim risk reduction measures, rehabilitation design, construction documents, and construction quality assurance.
Gramza has served the ASCE Cincinnati Section and is a past-president, LEAD Clermont Community Business Leadership, Water Resources Practice Lead for the CEC Cincinnati Office (2007-2021), CEC National Water Resources Practice Lead (2022-present), and CEC Public Sector Market Group Lead for the CEC Cincinnati Office (2015-present).
He shares his knowledge and anecdotal findings during water resources topic technical presentations at over 20 professional associations and conferences. He holds these certifications: Certified Floodplain Manager (Association of State Floodplain Managers), Certified Professional in Erosion and Sediment Control (EnviroCert International Inc.), and Diplomate, Water Resources Engineer (American Academy of Water Resources Engineers.)
Gramza received his civil engineering degree from the University of Cincinnati; he is licensed in Ohio, Kentucky, Minnesota, West Virginia, and South Carolina.