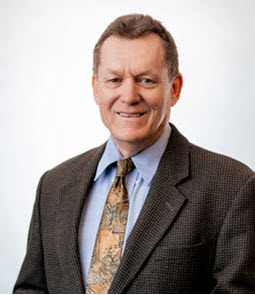 Metin Wolfgang Seyhun, P.E., F.ASCE, a senior geotechnical project manager with Terracon Consultants Inc., has been named a fellow by the ASCE Board of Direction.
Seyhun, whose academic background is in deep foundations along with transportation and hydropower, started his engineering practice in dams and tunnels and gradually got involved in major infrastructure projects. Through his projects, he has significantly contributed to domestic and international infrastructure design, construction, and rehabilitation. He helped provide infrastructure and water system improvements on tunnel, dam, and transportation projects in the Chicago Tunnel and Reservoir Plan, the Olivenhain Dam and Reservoir Project for the San Diego County Water Authority in California, the Elgin O'Hare Western Bypass Extension, and the Jane Byrne (Circle) Interchange Reconstruction Project in Chicago, to name a few.
Internationally, he participated in the Lesotho Highlands Water Project, Kingdom of Lesotho (Southern Africa) as a quality manager in charge of quality assessment of a network of tunnels and dams; he was also involved on an important infrastructure project in Bhopal, India, where he contributed to the construction, modernization, and operation of border check posts and central control facilities as a team leader in charge of over 150 professionals.
Seyhun's involvement in these important engineering projects has allowed him to help improve life in many communities by providing safer and more efficient infrastructure and water systems and by addressing the need to reduce environmental impacts. His journey as a civil engineer from tunnels and dams into highways both at home and around the world widened his realization that the work of civil engineers has a positive impact in the improvement of the lives of citizens, which he considers a great honor.
In addition to technical expertise and contributions, Seyhun has served ASCE in several leadership roles and actively supports his local community in a variety of areas, including as a volunteer and mentor.
His bachelor and master's degrees in civil engineering are from the University of Ottawa and McGill University, and he is a licensed professional engineer in the states of Illinois, Wisconsin, Indiana, Colorado, and Massachusetts.