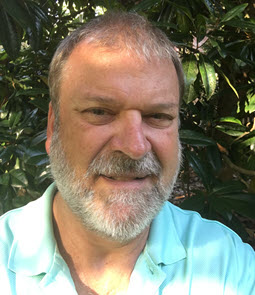 Richard L. "Rick" Boudreau, P.E., F.ASCE, one of the nation's foremost experts in laboratory resilient modulus testing of subgrade soils and unbound aggregates, has been named a fellow by the ASCE Board of Direction.
Boudreau followed his technical passion for pavement structural design and performance monitoring 35 years ago, when he accepted an employment opportunity at Law Engineering in Atlanta after completing his graduate work in Oregon. He immediately immersed himself in several projects within the Strategic Highway Research Program (SHRP), most notably one involving dynamic testing and characterization of pavement layers. In addition, he has been the lead engineer for the ongoing pavement management program at the world's busiest airport – Hartsfield-Jackson Atlanta International Airport (ATL) – for the past 30 years.
He and his wife created their own boutique engineering business in 1999 where they enjoy consulting on interesting and challenging highway, airfield, port, and industrial pavement projects and support others with unique material characterization capabilities in their advanced dynamic testing laboratory.
Boudreau has proudly served ASCE in numerous roles within the Society's technical institutes. Among his many appointed and elected positions was his ascending to president of the Transportation & Development Institute in 2021.