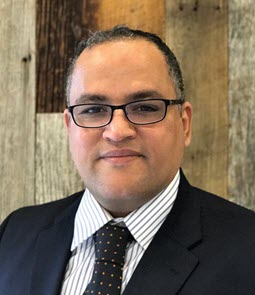 Ossama S. Ali Ahmed, Ph.D., P.E., PMP, F.ASCE, the former technical lead and engineering group supervisor at Bechtel Power Corporation in Frederick, Maryland, has been named a fellow by the ASCE Board of Direction.
Ali, who now works with ENERCON, is a registered professional structural engineer with a solid background in civil structural engineering in conjunction with 22+ years of engineering experience in structural evaluation of new and existing structures in the industrial and building markets. He has served as a subject matter expert in civil and structural engineering, supporting project teams around the world that deliver facilities valued from hundreds of millions of dollars to tens of billions of dollars.
He has participated in all phases of project delivery, including estimating, design, procurement, construction, value analysis, design, cost startup, and commissioning. Ali's activities also include advanced structural analyses, especially those involving extreme environmental loads, dynamic and nonlinear effects, failures, seismic analysis of different structures, soil-structure interaction effect, and analysis and design of equipment foundations.
In his 18 years at Bechtel, Ali led the team in developing a strong working knowledge and understanding of the design basis and documentation of structures systems and components, developing engineering tools to be implemented in the project, engaging in technical discussions with the client to assure that the client expectations were met, managing the technical adequacy of engineering products for assigned projects, ensuring that deliverables satisfied contract requirements and maintained quality standards, evaluating engineering team member performance, and providing effective guidance and coaching. In addition, he was responsible for developing technical content and providing estimation and scope of work for various nuclear and industrial proposals.
Ali also developed advanced deliverables (calculations) that require advanced analysis, such as tornado missile calculation for different SSCs, heavy haul route analysis, soil-structure interaction analysis, soil-pile-structure interaction analysis, component fragility computation, and ISFSI foundation.
His work was on several combined cycles, thermal (supercritical), and nuclear power plants. In his role at Bechtel, he was the Engineering Group supervisor for the civil team of over 50 engineers at BELLEFONTE NPP.