You can't follow the news for more than a day or two without finding issues with resilient infrastructure front and center.
Resilient infrastructure is essential for communities as extreme weather becomes more commonplace. But resilient infrastructure isn't simply about protecting against storms either.
For example, Jennifer Todd, president of LMS General Contractors in South Florida, defines resilient infrastructure in terms beyond the right structures or standards.
Todd will join Manish D. Kothari, president and CEO of Sheladia Associates Inc., an architecture and engineering firm based in Rockville, Maryland, as part of this year's ASCE Industry Leaders Forum: Infrastructure Resilience – Natural Disasters and Beyond, Oct. 20 during the ASCE 2023 Convention in Chicago.
A member of ASCE's Industry Leaders Council, Todd recently spoke to Civil Engineering Source about her work and infrastructure resilience.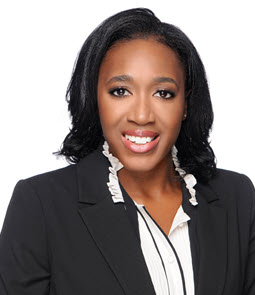 Civil Engineering Source: What does resilient infrastructure mean to you in terms of how it relates to your day-to-day work?
Jennifer Todd: Resilience varies upon the scope and trade performed. For me specifically, resiliency means being adaptable. Hope for the best but always prepare for the worst.
As the ILC Risk and Resilience co-chair [with Manish Kothari], our committee focuses on both adaptability and mitigation. Construction requires fluidity, whether it's project costs, engineering scopes, or timelines.
Source: Is there a particular infrastructure threat that keeps you up at night?
Todd: I think the greatest threat that we are faced with today is the lack of skilled engineers in America. Whether we're discussing electrical outages, bridge failure, or wildfires, the greatest threat we face today is the lack of skilled engineers in America.
Across the construction and engineering fields, there has been downturn in those who desire to become civil engineers – for underserved populations, in part due to access and understanding of a civil engineer's role. Both public and private stakeholders acknowledge the gap in experienced workforce.
Source: So, what can you do about that in your position? Is it just a matter of competing for talent or are there things that you can do pipeline-wise?
Todd: Based on the U.S. demographics, companies shouldn't be competing for talent. As a black female engineer in this country, I see an opportunity to advance our talent pool through inclusive hiring efforts. We don't suffer from a lack of qualified engineers; we suffer from a lack of intentional outreach to women and minority candidates.
More than that, stakeholders must recognize that inclusive hiring is essential to addressing the current backlog of work and bipartisan infrastructure initiatives.
Source: That's an interesting point of view, because when I think we talk about threats to infrastructure, most people think of some kind of natural disaster or extreme weather event, but your focus is on people. Can you expand a bit on why you think it's so important to expand the civil engineering talent pool?
Todd: The most pressing issue is the existing labor shortage. A large population of civil engineers are phasing out of the industry, while others had a career shift during COVID. I mean, take what's happened in Maui [deadly wildfires in August 2023]. The frequency of natural disasters has created a hardship for our existing talent pool.
This is why I encourage other organizations to focus on two things. First, create a welcoming and supportive workplace environment to retain your existing workforce. Secondly, create pathways to attract diverse talent.
Be open to the fact that the qualified talent needed to address today's issues faced may not look like you. Diversity breeds ingenuity and innovation, two great qualities in a civil engineer.
Source: When you think about these issues or you maybe look at the direction things are going in with these problems, what's your gut feeling? Is it frustration? Is it optimism? Where do you fall?
Todd: My gut says, we can do this! The reality is that communities rely on civil engineers to ensure things like transit, school, and roadway safety. Our goal is to make life better for people.
My frustration stems from when I enter a room, and they're like, "We can't find them. People don't want to work. They don't want to do this job."
We have qualified people; they reach out to me via LinkedIn all the time. Men and women with 10-plus years in civil engineering. They complain of not being chosen for the job.
At this point, DEI is not an isolated topic. The lack of talent prevents companies from tackling today's everchanging domestic and global engineering demands. The best way to get there is to encourage and support more women and minorities in the field.
And for the obvious reasons: If you are a business owner or in leadership, the statistics have shown how diversity improves innovation, collaboration, and ultimately the bottom line by 33%.
Learn more about the ASCE 2023 Convention in Chicago.