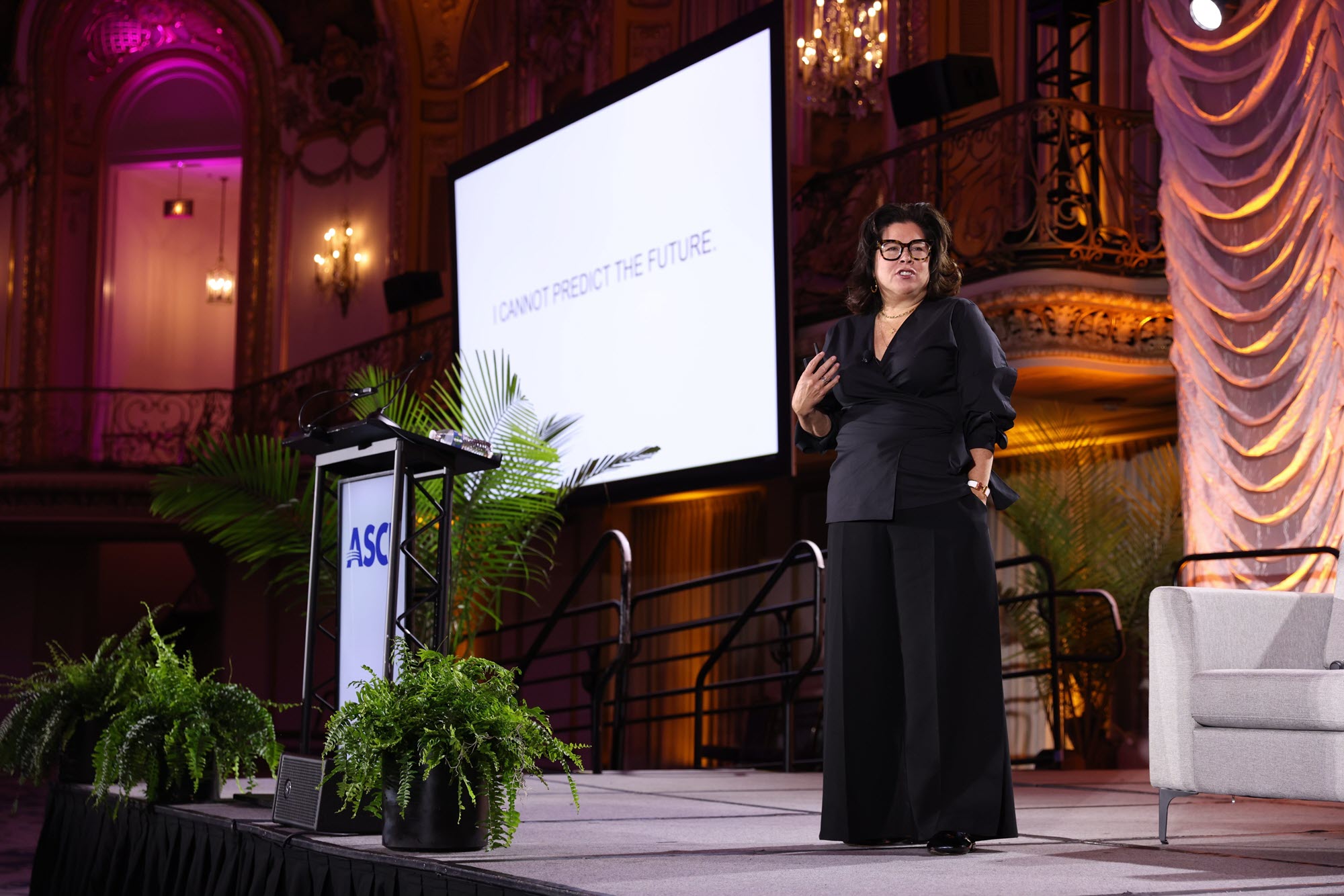 "Plan don't predict."
Words of wisdom echoed around the ballroom as opening plenary Sheryl Connelly kicked off day one of the ASCE 2023 Convention in Chicago.
Connelly shared her insights on innovation and long-term planning gleaned from 27 years at the Ford Motor Co., including her most recent role as chief futurist.
"It was interesting. I'm used to scenario planning, but this was something I hadn't heard," said Molly Rosario, a building codes coordinator for FEMA in Chicago, attending the convention.
"We plan for the future, we make sure structures can stand up to whatever the future may hold. It's all about successfully anticipating."
Connelly gave the audience eight tips for navigating uncertainty:
The goal is preparation, not prediction.
Lean into uncertainty.
Do not over rely on the numbers.
Beware of SWOT (strengths, weaknesses, opportunities, threats).
Imagine multiple futures.
Challenge orthodoxies.
Serve as the polite contrarian.
Be patient.
The talk resonated with the students attending from South Dakota State University – Anthony Peters, Siri Vagle, Patrick Schultz, and Claire Mooney.
"I think you should always have you own ideas and not just rely on other people's ideas," Vagle said. "So it's good to hear they're looking for someone who's also looking for ideas like that."
Said Schultz: "I liked hearing that companies are being more welcoming to younger people and not shutting their ideas down – because we are the future."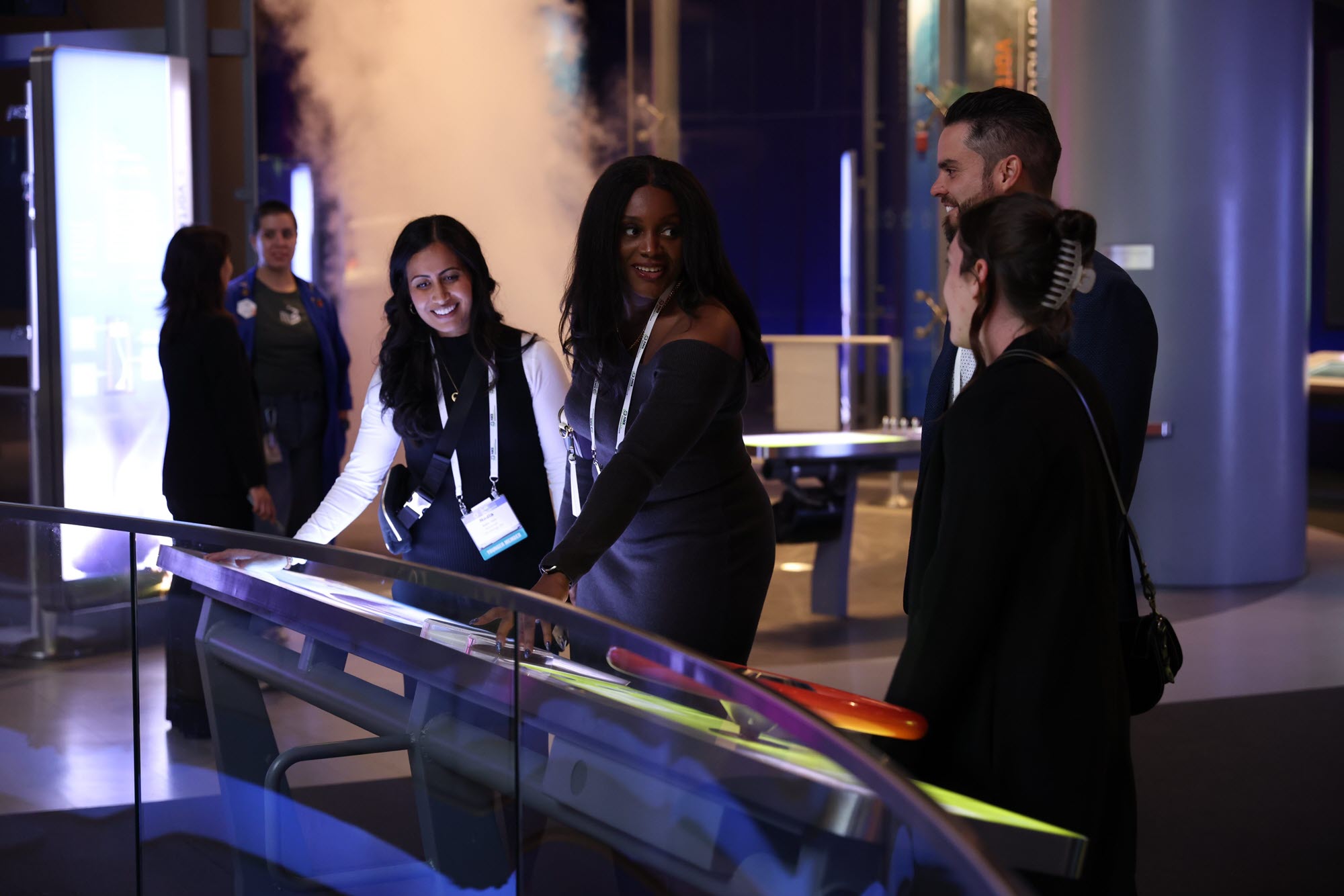 The future-focused kickoff fit perfectly within the Convention, following an opening reception Wednesday evening at the Chicago Museum of Science and Industry that allowed attendees to see a rough cut of the upcoming ASCE giant-screen film Cities of the Future.
It was a big hit with attendees who also got to fill out surveys for the MacGillivray Freeman Films production team to consider as they finalize the film ahead of its official February premiere.
The wheels were already spinning for K-12 outreach ideas for many members who have worked for years inspiring students with the 2017 ASCE giant-screen film Dream Big: Engineering Our World.
"It definitely does feel like Dream Big-ger," said Debbie Birrell, executive director of the Chicago Engineers' Foundation, who attended the VIP screening Wednesday night. "Dream Big was awesome. I feel like this one is either going to match or exceed where Dream Big left off.
"I see a lot of opportunities for young people to be very inspired. And they're going to hopefully take in those ideas and just run with them."
Keep up with the ASCE 2023 Convention on social media with #ASCE23.