Electricity generation will undergo a massive change over the next five years as renewable energy sources, led by solar power, overtake coal-fired power plants for energy production, according to the International Energy Agency's World Energy Outlook 2020. The report notes that solar photovoltaic systems are consistently cheaper than new coal- or gas-fired power plants in most countries and offer some of the lowest-cost electricity in history. "Solar is the new king of the global electricity markets," said Fatih Birol, the executive director of IEA, during the official release of the agency's report at a press conference in October.
The IEA, which is based in Paris, provides the annual report to help industry and governments reach a sustainable energy future. The era of global oil demand growth will come to an end in the next 10 years, and renewable energy sources that include solar, wind, hydropower, and nuclear energy will meet 80 percent of global electricity demand by the next decade, Birol said.
Although lowering carbon dioxide emissions has been an industry goal for many years, the COVID-19 pandemic has caused more disruption to the energy industry than any other event in history, Birol said. This year, CO2 emissions are expected to be down by 7 percent as energy demand dropped 5 percent, the largest decrease in 70 years, according to the report. However, without major governmental policy changes, CO2 emissions will rebound as the global economy rebounds, Birol said. "Low economic growth is not a low emission strategy," he added.
The IEA has outlined a net-zero CO2 emissions strategy in the past, but the pandemic has dramatically altered the agency's analysis of how to reach that goal. The report studies four scenarios: a stated policy scenario in which the global economy recovers to prepandemic levels in 2021, a delayed-recovery scenario in which the economy does not recover until 2023, a sustainable development scenario in which net-zero emissions is reached by 2070, and a more stringent scenario in which net-zero emissions is reached by 2050. The latter scenario would require unprecedented changes by governments, industry, and citizens.
All these sustainable energy-development plans rely on the use of renewable energy sources to curb emissions. At the current average rate of emissions, global temperature is expected to rise by 1.65 degrees Celsius by the end of the century, according to the IEA.
The zero-emissions-by-2050 scenario, which has gained traction lately from numerous countries, according to the IEA, would require dramatic policy changes from governments and behavior changes by citizens. For example, emissions would need to be cut by 40 percent within the next decade, said Laura Cozzi, the IEA's chief energy modeler and a co-lead author of the World Energy Outlook 2020. Cozzi also spoke at the press conference. The use of electric cars would need to increase from 2.5 percent of all cars sold today to 50 percent in 10 years, and clean energy investments would need to increase from $380 billion to $1.6 trillion by 2030, according to Cozzi.
As more renewable energy sources come online, electricity transmission grids will need to be expanded significantly, Cozzi added. More than 16 million kilometers of new transmission lines, or 80 percent more than we have today, will need to be built in the next 10 years — enough to reach the moon from Earth 40 times, she said.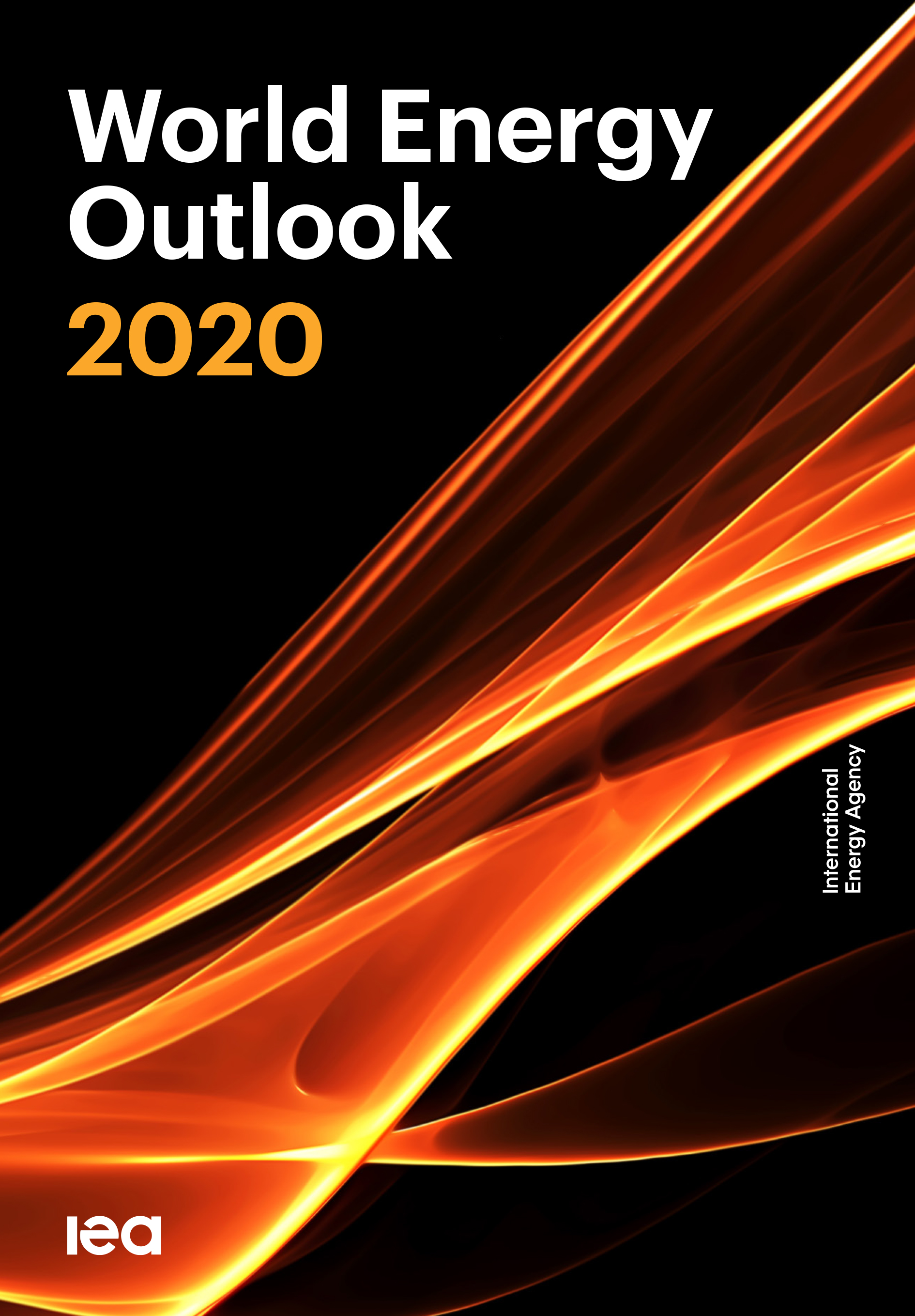 As more countries begin to address climate change and pledge to reach net-zero emissions by 2070, if not sooner, the demand for oil will decrease. "The era of global oil demand growth will come to an end in the next 10 years," Birol said. Unlike coal, which the report predicts will never recover, world oil demand is expected to flatten by 2030.
"Oil is the fuel most affected by the pandemic," said Tim Gould, who heads the division for energy supply outlooks and investment at the IEA and is also a co-lead author of the report. At the press conference, Gould noted that the report shows that consumer spending on oil is down $1 trillion this year. The pandemic effectively "erased almost a decade of growth in oil demand in a single year," he said. As fuel efficiency and the use of electric cars increase, transportation fuel will no longer be a reliable engine for global oil demand growth, Gould said. Over the last 10 years, transportation accounted for 60 percent of oil demand growth, but in the next decade, 60 percent of the demand for oil is expected to come from plastics production. The flattening of oil demand growth could significantly harm countries that rely heavily on oil production for their economies, he noted.