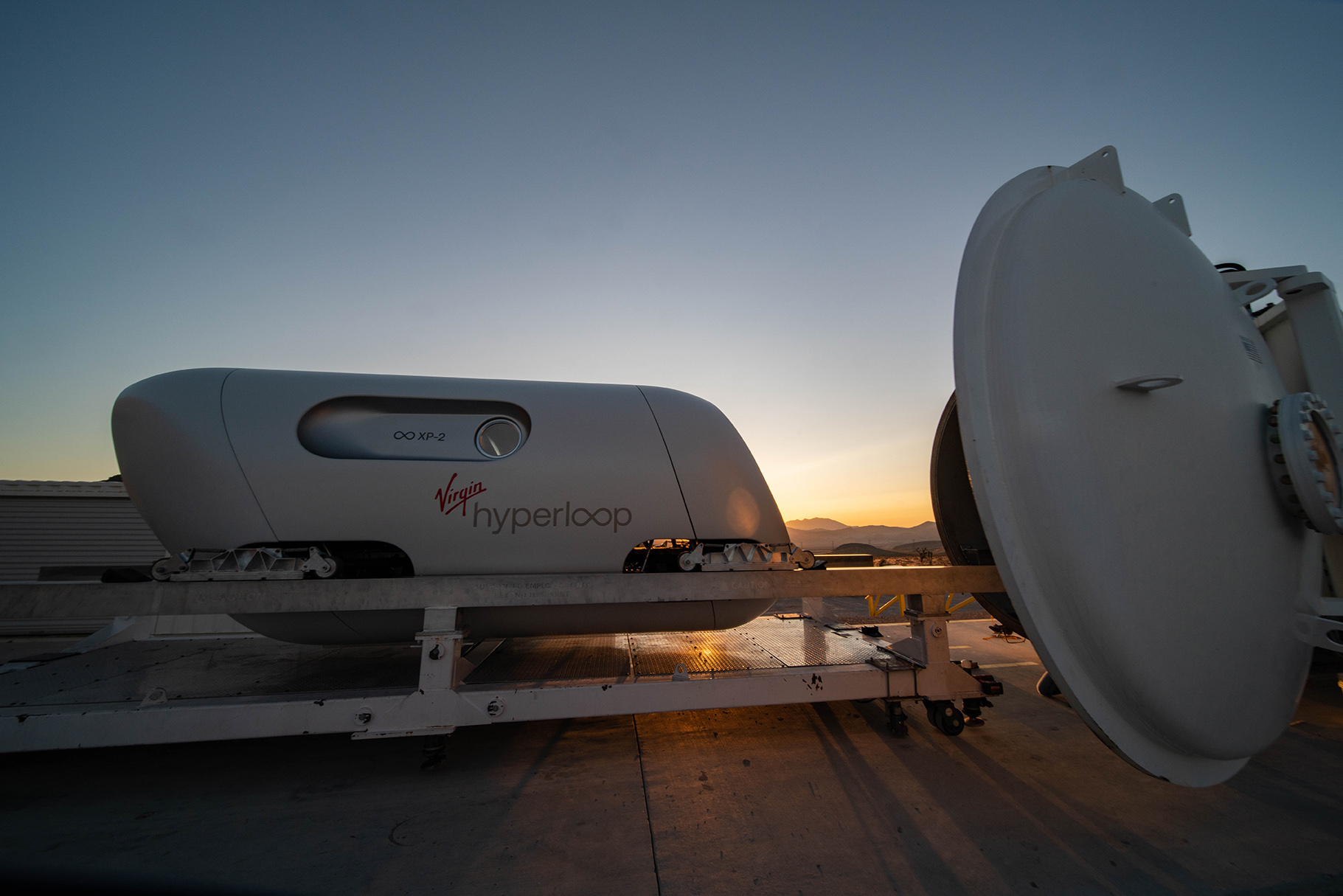 Hyperloop travel is developing quickly. On Nov. 8, Virgin Hyperloop conducted its first hyperloop pod passenger tests. The tests took place in the newly unveiled XP-2 vehicle, designed by the Bjarke Ingels Group, operating on Virgin Hyperloop's 500 m DevLoop test site in Las Vegas. Josh Giegel, the company's co-founder and chief technology officer, and Sara Luchian, the company's director of passenger experience, were the first people to travel within the pod, which had undergone more than 400 unoccupied tests in the vacuum environment. On Dec. 9, the European Commission included hyperloop travel as part of its Sustainable and Smart Mobility Strategy. The strategy and its related action plan outline how the European Union plans to reduce by 90 percent transit-related greenhouse gas emissions by the year 2050.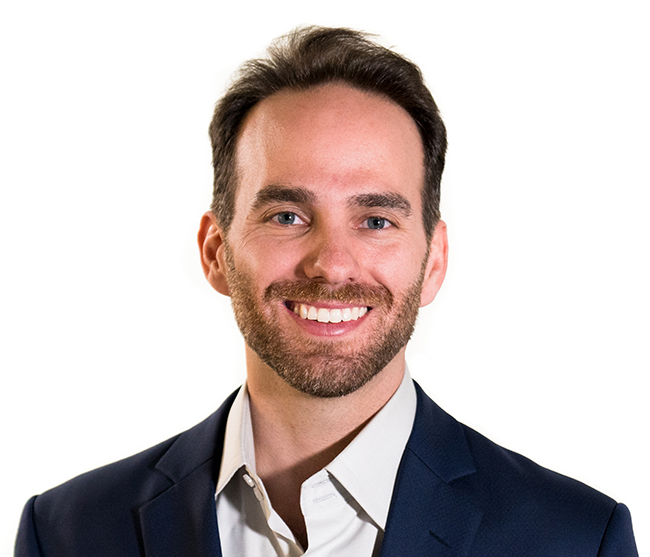 Giegel chatted with magazine about hyperloop technology and the implications of hyperloop travel on the future of transportation.
Civil Engineering: Could I get a quick layman's summary of how the hyperloop technology works? I'm curious about the technology and characteristics of the track and of the pod and how both work together.
Josh Giegel: Hyperloop is a new mode of transportation designed to eliminate the barriers of distance and time for both people and freight. It can travel at speeds approaching 700 mph, connecting cities like metro stops — and it has zero direct emissions. The journeys can be booked on demand so there's no wait time or delays.
With hyperloop, vehicles called pods accelerate gradually via electric propulsion through a low-pressure tube. The pod floats along the track using magnetic levitation and glides at airline speeds for long distances due to ultra-low aerodynamic drag.
We have not only proven that the technology works but that it's safe for passengers. In November 2020, I was one the first passengers to ride on a hyperloop system — complete with levitation and propulsion systems and in a vacuum environment.
How does the technology and situation of this test track and pod differ from the ultimate plan for developing hyperloop travel, out of curiosity? Why?
Our two-seater Experimental-Pod-2 (XP-2) was built to demonstrate critical safety subsystems, allowing passengers to safely travel in a hyperloop environment. Our production vehicle, however, will look radically different and seat up to 28 passengers.
What are the next steps in the project in the near term? How about the long term?
Now that we have proven that the technology works and is safe to carry passengers, our attention has now turned to regulation and certification.
In the United States, we recently announced that West Virginia will be home to the Hyperloop Certification Center. The HCC will pave the way for the certification of hyperloop systems in the U.S. and around the world — the first step towards commercial projects. It will be the place where regulators from around the world come together to set global safety and industry standards for the new hyperloop category.
This announcement builds on momentum at the federal level to create a "regulatory home" for hyperloop. In July 2020, the U.S. Department of Transportation and the Non-Traditional and Emerging Transportation Technology Council unveiled the guidance document on a clear regulatory framework for hyperloop in the United States. This historic announcement not only provides a pathway for hyperloop regulation and deployment in the U.S. but also establishes hyperloop's eligibility for federal funding for projects.
This federal momentum — combined with the advancements at the HCC and the historic safety demonstration achieved with passenger testing — will pave the way for the certification of hyperloop systems around the world, a key step towards commercial projects. Our goal is to be safety certified by 2025 with commercial operations by 2030.
What has been the biggest engineering challenge in developing hyperloop travel thus far, out of curiosity? Why? How has it been resolved?
The main challenge is this: As a new mode which transcends the plane, train, and car category, we don't fit cleanly into the regulatory guidelines of any existing modes. We have to demonstrate our safety case to regulators and are committed to work with them to develop a new regulatory framework. Along the way, we have to build the equivalent of the plane (the pod), the runway (the tube), and the airport (our portal). Although these are challenges, we are encouraged by the support we are seeing around the world to support hyperloop certification and ensure passengers can ride the hyperloop in years not decades.
Why is hyperloop travel the transportation of the future, in your opinion? How will it impact people's lives, travel, and homes, do you think? Why?
We know adding another lane on a highway has diminishing returns. We know cities are going to continue to grow, shipping logistics are more important than ever, pollution and congestion are real, and that transportation is a huge factor. Those things have not changed. And while hyperloop may seem like sci-fi to some, it's really a proven technology that keeps pace with today's values.
Because speed is about more than just traveling between two points at high velocity. It's about something far more precious, the most valuable and finite resource people have: time. Yes, the system is designed to set the terrestrial speed record for any mass transport system, but it is also holistically designed to alleviate the delays and uncertainty of existing modes. On-demand routing means that passengers travel where they want to go, when they want to go.
It's about being able to not have to arrive at the airport two hours early, to have to plan weeks or even months ahead, or having to save up to buy a ticket. Instead, with hyperloop, you'd be able to arrive at the portal minutes before your journey, booking a ticket on-demand at a price point more similar to a train ride.
Considering the current global importance of (trying to) mitigate climate change, can hyperloop travel be considered sustainable and/or green, in your opinion? Why? How?
With the number of cars set to double worldwide in the next 20 years, we can't afford to be looking in our rearview mirror. Now is the time to think critically about how to solve global problems that affect us all, no matter our backgrounds or the boundaries between us.
We are already dealing with the effects of pollution, congestion, and a transportation system that leaves too many jobs out of reach. Trying to solve our current problems with solutions from 50-plus years ago will not suffice.
As the most energy-efficient form of mass transit in the world, hyperloop is almost four times more energy efficient than Amtrak per passenger, up to 50 percent more energy efficient than high-speed rail, and up to 10 times more energy efficient than flying.
There is a growing consensus that infrastructure is key to recovery, creating jobs, and preparing America for this century's climate crisis. Let's not just rebuild, but take this opportunity to evolve.
Also considering the state of the world that we're currently living in, how has the COVID-19 pandemic impacted your research and testing efforts, if at all? Has it slowed down progress? Or, perhaps, sped it up?
When this pandemic first hit, we made the decision to give our stakeholders some space so they could focus on the pressing crises at hand. To our surprise, they started calling us. They wanted to figure out how they could create an economic bounce back since they feared that certain jobs would dry up and never come back.
Ultimately, crises allow us the freedom to shake off the cobwebs and think about our collective lives differently. It is time to face up to the fact that our systems need major reworking. When this is all over, we will need to rebuild. My question is what should we build? If we are investing, let's invest smart. We need to recognize that it's not just getting from point A to B fast but to do so consciously in a way that is safer.