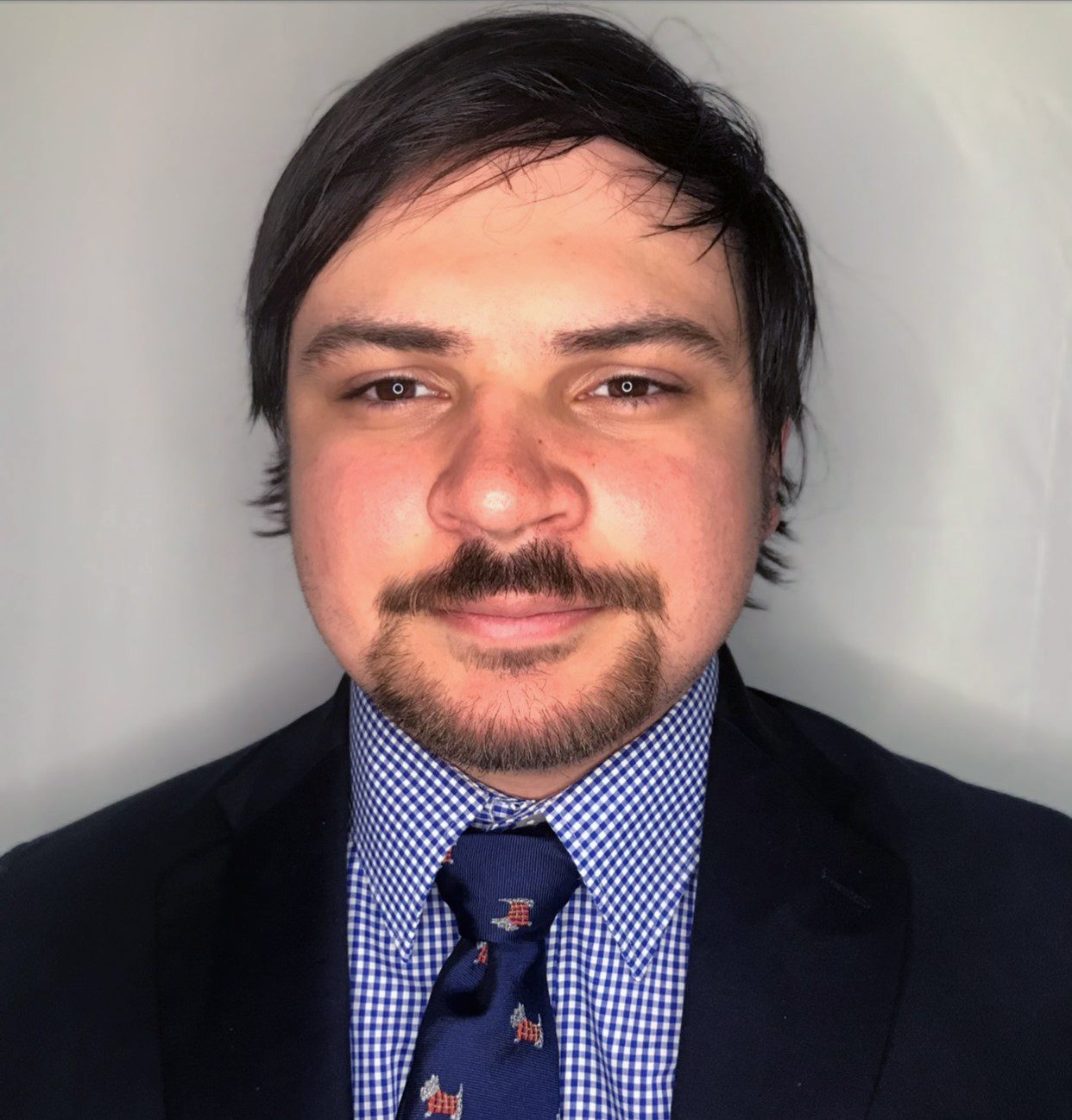 Last year Garrett Brogdon, A.M.ASCE, landed his first job out of college as a project engineer I at the Archer Western division of the Walsh Group, working from the construction company's Atlanta regional office. He earned a Bachelor of Science degree in civil engineering from Georgia Southern University, where he also interned for the Georgia Department of Transportation. While in school, he was an active member in the ASCE student member group, including president for the 2019-2020 school year. Today, he is working on a project at Hartsfield-Jackson Atlanta International Airport to help build a de-icing facility and is looking forward to continuing to grow his technical and professional skills.
Here's his story:
Civil Engineering: How did you first become interested in civil engineering?
As a kid I liked building stuff; I played with Legos and Tinkertoys and built all sorts of things. That grew into, 'Hey, what can I build that's functional and can help out?' Well, I'm from a rural area on the south side of Georgia, so building something to help out meant building chicken coops, dog kennels, and so forth. And it was fun! I thought, 'If it's fun and I'm good at it, I might as well make money at it.' As I got older, I learned that I'm pretty good at math and technical programs like (computer-aided design), so that just led me to this direction.
Eventually I was tasked with creating a horse stable for my family while in college. It was just a small, two-stall structure, but it was challenging and fun to build. I designed it on SketchUp using basic structural analysis techniques I learned in class, then I built it by hand with some help from my family. This taught me a good bit about simple project management principles such as cost management and scheduling. I had to lower the cost as much as possible while also managing the delivery of materials to match my schedule. Since I was still at school at the time, I could only work on the project on the weekends. I had to make sure that the lumber and tools were all ready before I got home to ensure a productive weekend. Overall, it took me around four full weekends to put the structure up, and it was one of the most rewarding experiences I have had.
Before I accomplished this, my courses at Georgia Southern University and my involvement in ASCE helped me build the skills I needed to do this successfully. I was a part of the ASCE Concrete Canoe Competition team at Georgia Southern University for all four years and eventually ended up leading it my final two years. That helped me understand the practical aspects of designing and building.
What were your favorite courses at university?
I liked all the civil courses, but my favorites were probably the concrete design and the materials lab. I liked testing materials and concrete mixes to see the hands-on side of the theories taught in class.
How did your internship at the Georgia Department of Transportation help you?
I was in an office that had good leaders; they taught me how to be a GDOT designer and to adhere to the state standards. I got a lot of experience in Bentley's InRoads and Microstation, and I helped on a few projects. It was a great experience.
I worked on the design side at GDOT, and that helped me understand what the designers are looking for now that I am on working the construction side for Archer Western. And that works both ways. If you are in design, it helps to have experience in construction to see how it's actually built. And if you're in construction, it helps to have experience in design to visualize what the designers are intending. Because what's first planned and what's finally installed aren't always one-to-one.
How did you become aware of the opening at Walsh Group?
I first heard about Archer Western in 2014-2015, when they were working on a couple of big projects in Atlanta. And then when I was in school, they were at our STEM job fair. I went by their booth and talked with their representative and learned a lot about the company. I left them a resume, and later I got an email from them. That led to an interview and eventually my first job. That college job fair meant a lot to me, and I am sure they mean a lot to many other students. They are important.
How were you able to have a professional resume handy at the fair?
I made my own resume, but I had a lot of help. I knew what information I wanted to put on there, but I needed help with the visuals to make it look appealing. Getting feedback on your resume is really important in my eyes. So at ASCE, we helped each other out with that. We had a group that would review each other's resumes and offer feedback.
How did you prepare for the interview?
I made a list of sample questions I expected them to ask me. I felt like I needed to have all the answers. Then I did two or three practices with other people.
This was at the height of COVID-19, so I knew the interview would be virtual. So I also practiced all the different types of virtual platforms. I thought the worst thing would be to get onto the call and not be able to unmute yourself or something. You only get about 30-45 minutes of an interviewer's time, and you don't want to waste it not knowing how to operate the technology.
Once I got to the interview, it went so much easier because I prepared for it. I also found that a bullet sheet helped to remind me of what I wanted to say. It's important to know what you want to ask the company. Only you know what you want to get out of the company. It's two puzzle pieces fitting together; both sides have to work.
What did you learn from that process?
I learned that the fact that my resume showed diversified work experiences helped me out a lot. My time with GDOT, my ASCE experiences, the other leadership experiences I had all came together to help me sell myself and get that first interview. Having a nice resume that looks clean and tells what you want to say also made a difference. It was hard to get it all on one page, but doing so helped.
The biggest thing I took from the interview practices is that you have to be prepared to answer why you're interested in working there and what you are looking for in a job, but also you have to be prepared for off-topic questions, like what got you interested in this field and what makes you passionate about it. Being able to put that into words is very difficult. You can have all the accolades, but if you can't show the company that you have the drive, you may not get anywhere.
Now that you have been at the job for a year, how does it compare with what you expected?
It's about on par with what I expected. Right now I'm working on a de-icing facility at Hartsfield-Jackson (Atlanta) International Airport. We're putting in about 100,000 cu yd of concrete along with a de-icing facility with two reclamation tanks.
I'm on the civil side of the project, so that's concrete paving, drainage, dirt work, waterlines, etc. The reclamation tanks are sort of like a wastewater treatment plant: There's a lift station and pumps. So that's been interesting to learn about.
How does what you do in your job differ from what you were taught in school?
I've learned a lot on the job about project management. I think that in school the project management side isn't touched on enough. We had a cost impact class, so I knew a little about that, but we never went into scheduling much. And scheduling is difficult; it's a science, and it takes time to perfect.
What advice do you have for engineers just graduating into the field today?
My biggest advice is to get internships for experience. It's hard to get an entry-level job straight out of college without it. And the other thing is get involved in ASCE. I learned so much at ASCE, it's hard to quantify. You build bonds with your peers, you get exposed to professionals, and I just can't stress enough how much it taught me.