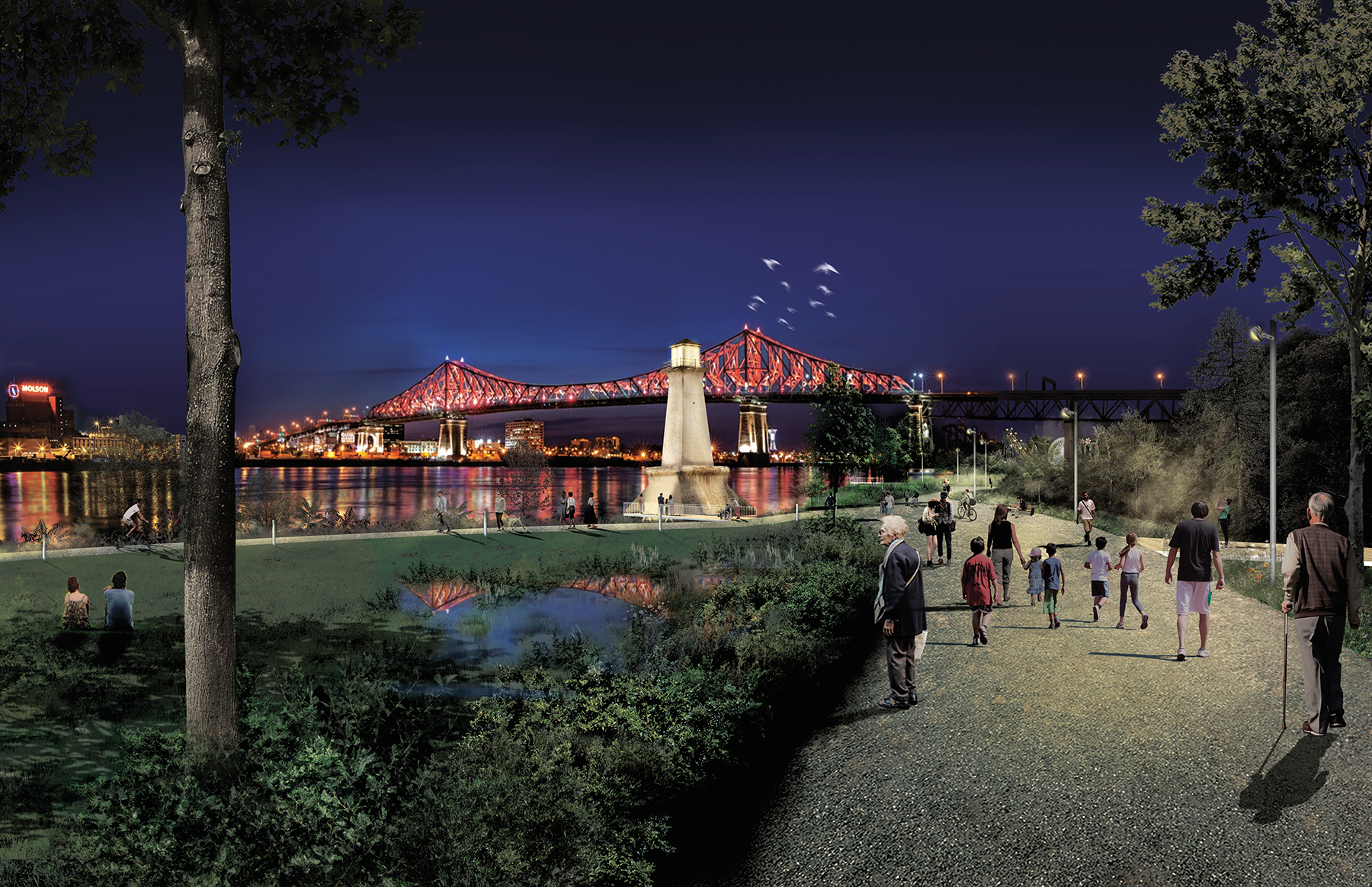 By Catherine A. Cardno, Ph.D.
More than 6,000 people weighed in during the public comment period for the conservation and development plan of Montreal's largest insular park, the Parc Jean-Drapeau. The resulting plan was three years in the making and centers around a vision to balance the park's natural environment with its historical features and event spaces.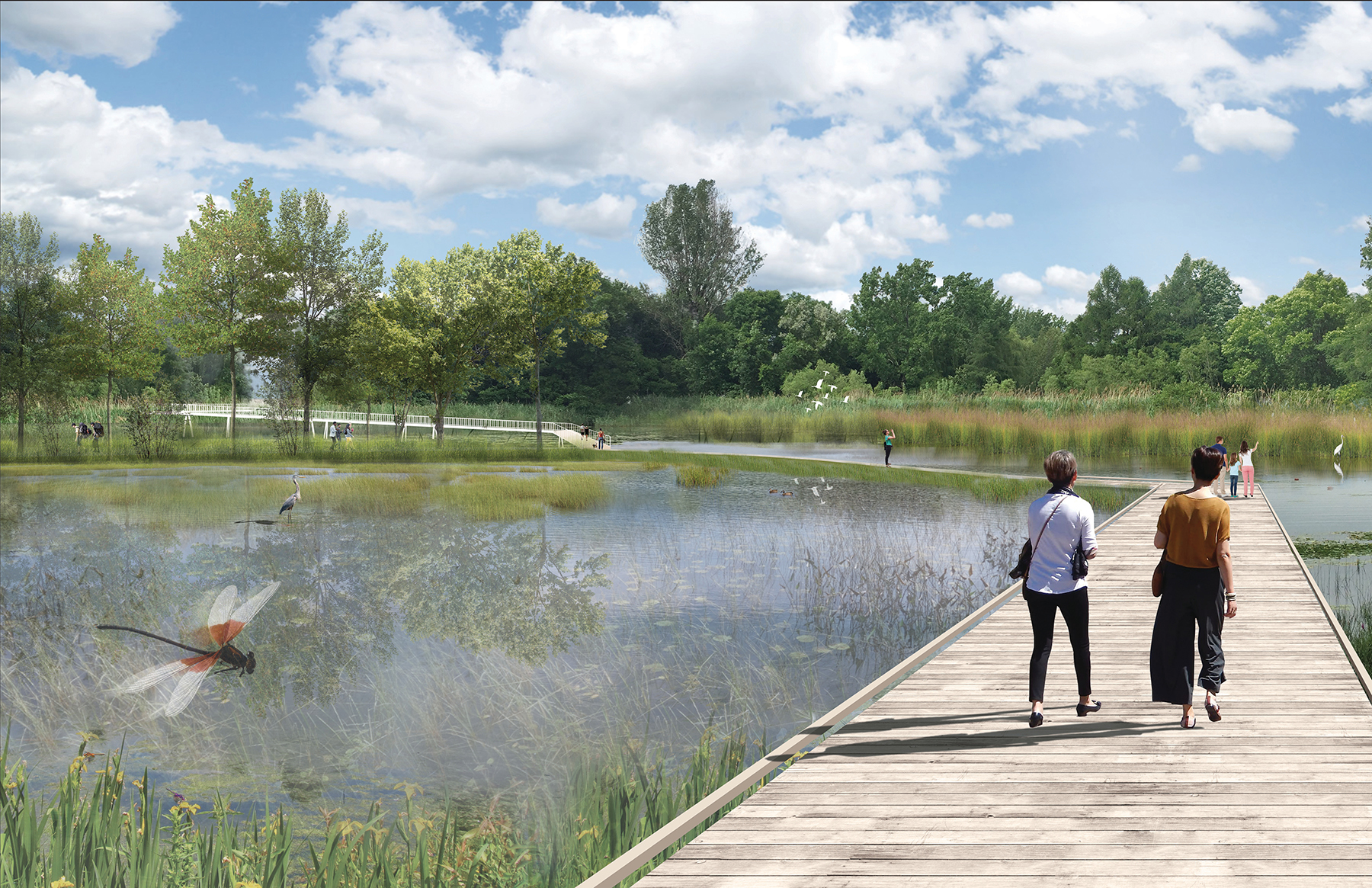 The 2020-2030 Conservation, Design and Development Management Plan was created by NIPpaysage and Réal Paul Architecte and released this summer.
The goal of the development plan is to make the park into a "calling card" for the city that will attract local and international visitors, according to press information circulated by the Société du parc Jean-Drapeau, a society established by the city to preserve, plan, promote, and develop the park so that it is available for future generations.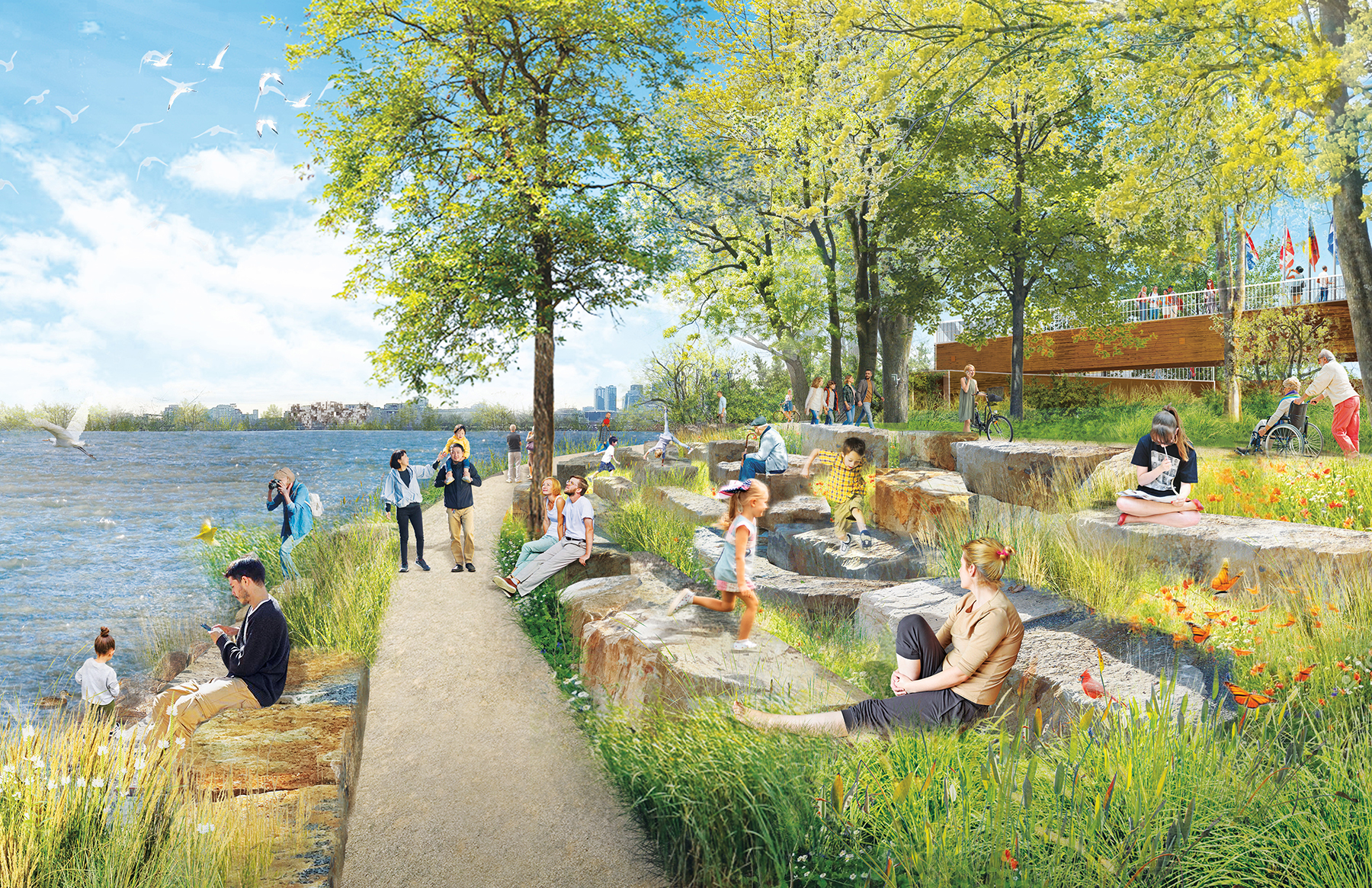 "Sparked by an undeniable desire to put sociability, citizenship, democracy, durability, ecology, and culture in the forefront, we are hoping that, over the next decade, Parc Jean-Drapeau becomes one of the parks which is emblematic of Montreal and one of the most widely known contemporary parks in Canada,'' said Isabelle Bonneau, the Société du parc Jean-Drapeau director-general in a published statement.
The park was the city's first major park, and it is located on two islands — Sainte-Hélène and Notre-Dame — in the Hochelaga Archipelago at the point where the St. Lawrence and Outaouais rivers meet. The area was first settled by people of the First Nation in the 13th century, and in modern times it has hosted international exhibitions and events, including the 1976 Summer Olympics and the 1967 International and Universal Exposition, a world's fair known as Expo 67.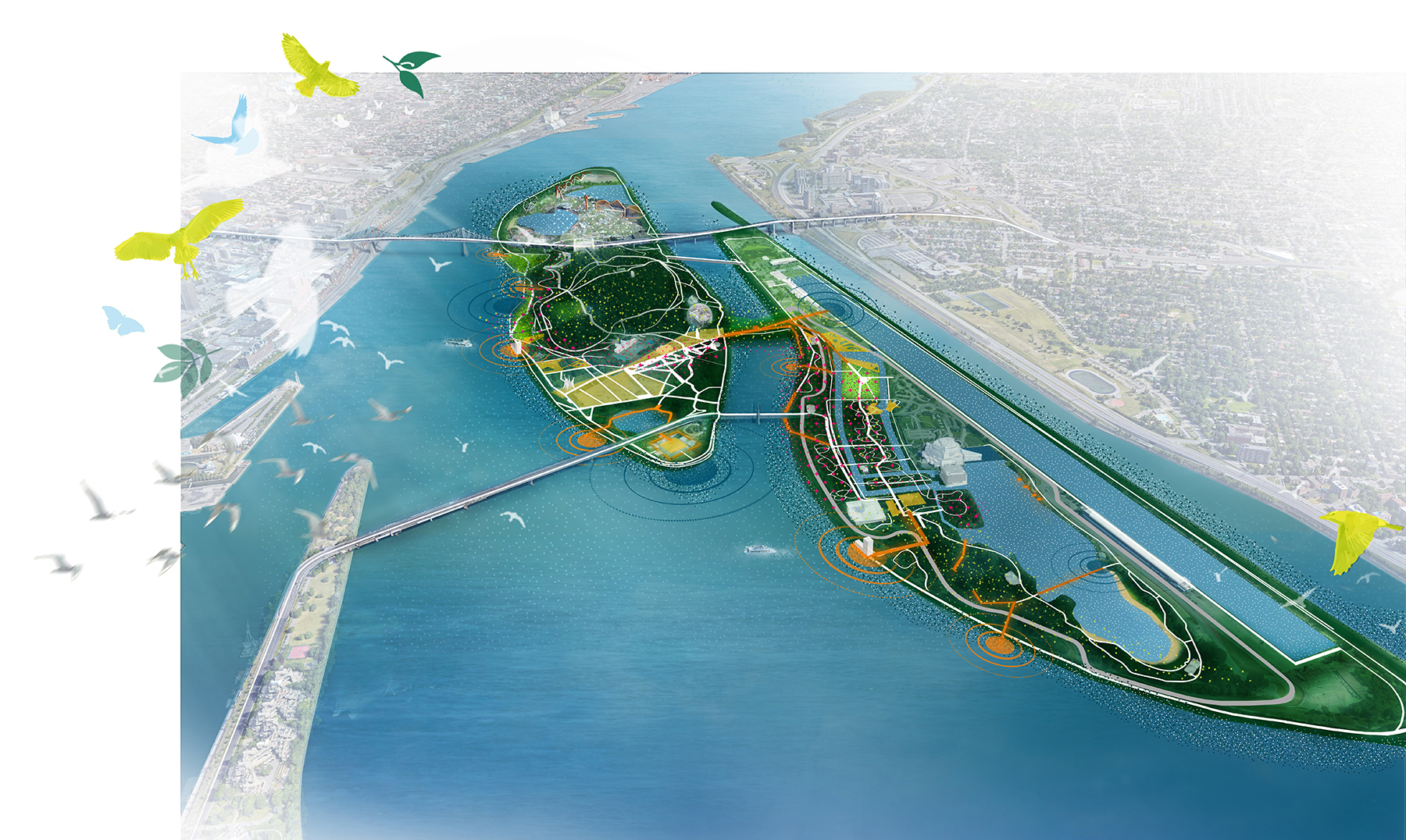 The conservation plan encompasses work spread over the next decade and includes nine major projects:
Redeveloping the existing Cosmos walkway between the two islands as a pedestrian and cycling link with ecological elements.

Developing new walkways to improve accessibility to various park attractions while offering new views for visitors to enjoy.

Centralizing vehicular traffic and parking so that additional green spaces can be created for visitor use.

Redeveloping accessways, shorelines, and existing surroundings of the Place des Nations — an iconic plaza of Expo 67 — into a multilevel meeting space.

Creating a nighttime identity for the park by developing a new lighting system that will make the park a nighttime destination.

Developing a 15 km long riverbank promenade around the islands, offering views of downtown Montreal.

Preserving, rehabilitating, and restoring water areas, including the canals, for regular use and water sports.

Creating a biodiversity corridor linking the two islands and increasing the park's tree canopy cover by 30% to protect, connect, and promote the park's ecology.

Restoring an open green space known as Plaine des jeux with panoramic views of the city and river.
Project credits:
Main landscape architecture and designer NIPpaysage
Architecture Réal Paul Architecte
Biology Biodiversité Conseil
Lighting ATOMIC3
Technical assistance SNC-Lavalin
Sustainable development Ellio