By T.R. Witcher
This article is part of the "Equity and Infrastructure: How Infrastructure Influences Social Equity" series that is being published by Civil Engineering magazine and the Civil Engineering Source.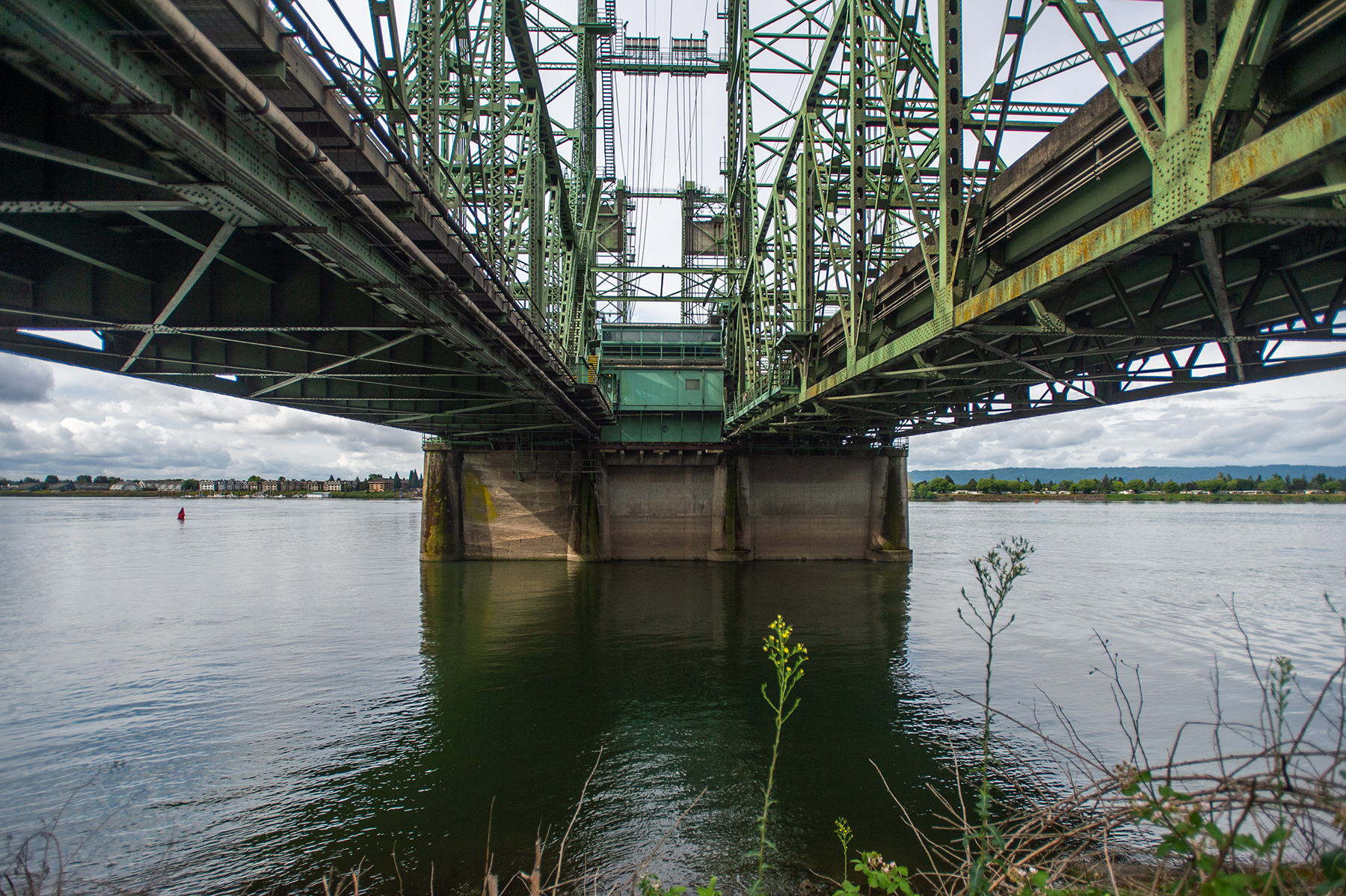 The 1,381 mi ribbon of Interstate 5 — the transportation spine of the American West Coast — crosses the Columbia River between Oregon and Washington state on the Interstate Bridge, a pair of aging vertical lift bridges on the northern edge of Portland, Oregon. The older of the two spans dates to 1917; the newer span was built in 1958. Just four years after the completion of the second crossing, the Oregon Department of Transportation cut a wide trench for I-5 through the historically Black north Portland community of Albina, a short distance south of the bridges. The freeway destroyed more than 300 homes and displaced many in the community.
"It does what freeways do when they cut through a community: a lot of displacement, a lot of businesses went by the wayside," says Greg Johnson, the program administrator for the Interstate Bridge Replacement program. "This has always been a sore and sticking point for folks here who have been impacted by the original siting of I-5."
Now, the bridges are slated to be replaced, a monumental project nearly 20 years in the making. The need is pressing. The crossings already require a combined $1.2 million a year in maintenance; according to the IBR, they will together require "an estimated $270 million in capital maintenance work by 2040."
The 1917 bridge still has remnants of the original deck. Both bridges sit on wood piles and silty soil in the midst of a subduction zone that expects to see seismic activity every 250-300 years — and which hasn't seen activity in 300 years. Neither bridge is seismically prepared for a large earthquake.
There are other issues. The bridge is congested, both due to the sheer volume of vehicles — about 138,000 per day in 2018 — and frequent bridge lifts (almost one a day); the bridge also suffers from poor ramp merges, no shoulders, narrow lanes, and insufficient bike and pedestrian walkways. The replacement crossings will remake the I-5 corridor for future generations, and transportation officials in Oregon and Washington are determined to do better than planners in the past.
If at first you don't succeed
The Pacific Northwest states first planned to rebuild the I-5 crossings in 2005; the proposal, called the Columbia River Crossing project, received a record of decision from the Federal Highway Administration in 2011. But in 2013 the Washington state legislature failed to fund the program — citing the lack of a mass transit plan — and the project quickly unraveled. It wasn't until 2019 that Oregon Gov. Kate Brown and Washington Gov. Jay Inslee restarted the process and created the IBR, an innovative bistate program led by both state departments of transportation in collaboration with other bistate public agencies. A bistate legislative committee provides additional guidance and oversight.
Both crossings will be replaced — and their replacements will be likely be built about 100 ft to the west of the existing crossings. Plenty of questions are still up for debate, including the number of lanes, how mass transit — light rail or bus rapid transit — will be incorporated into the project, and how space for a biking and pedestrian trail will be integrated.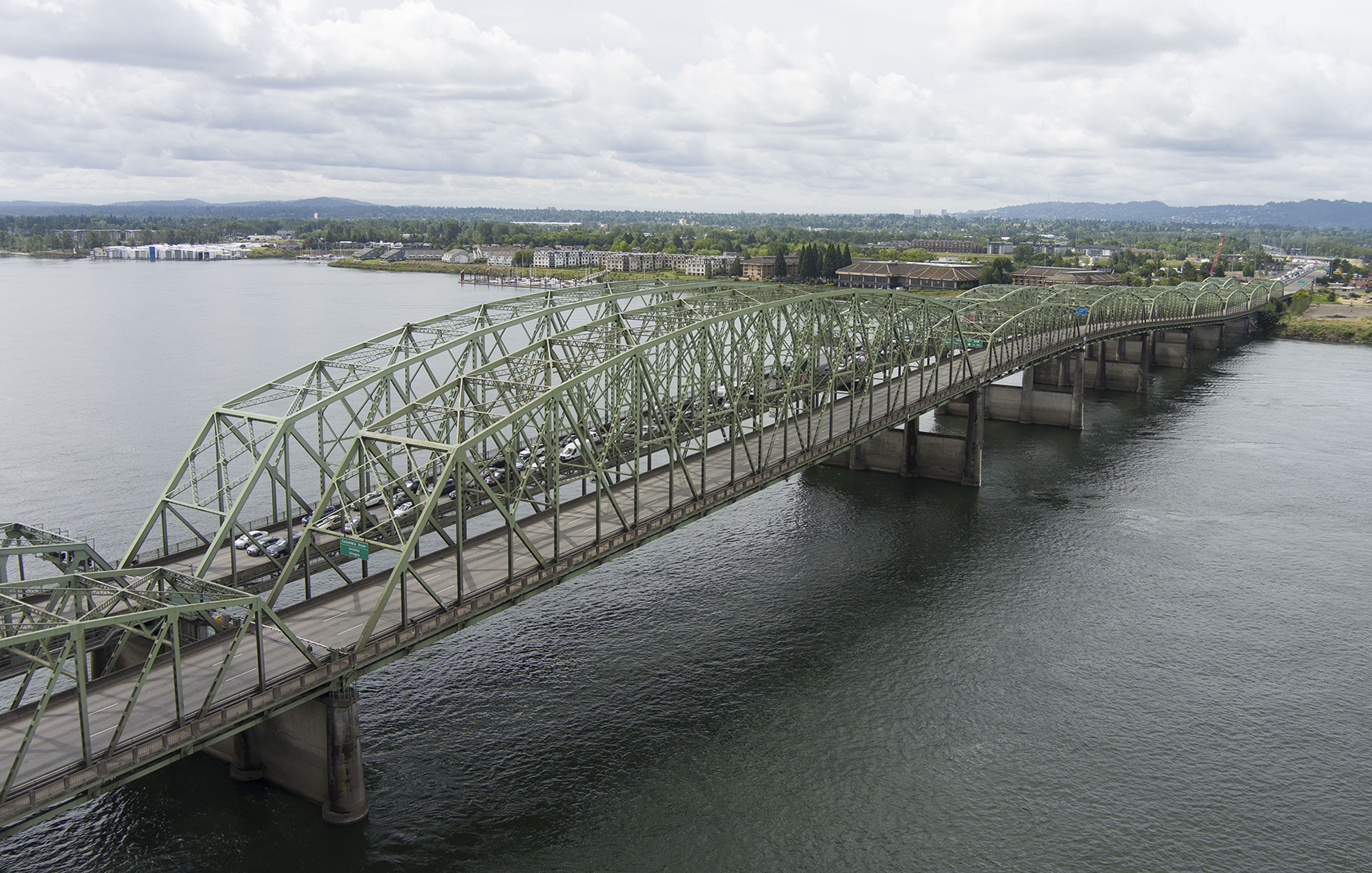 What's significant here is that communities of concern will have a seat at the table long before shovels hit the ground. "So here we come along with this bridge project and say, 'Yeah, we have to replace this,'" says Johnson. "But there are voices out in the community that say, 'Not so quick.'" He continues: "This is not your standard go back in, rip out a bridge, put in a new one. We need to assure the folks who were impacted the first go-around are not unduly impacted the second go-around and, in fact, receive some of the benefits of the construction of a new bridge."
Talk of equity in big infrastructure projects often revolves around ensuring sufficient minority- and women-owned business participation under the U.S. Department of Transportation's Disadvantaged Business Enterprise program, which requires 10% of federal money go toward DBEs. And that's not insignificant: The project could cost more than $4 billion, creating significant opportunities to hire workers from disadvantaged neighborhoods and help small DBE firms grow.
The project may also leverage a USDOT program that requires contractors to hire workers from affected zip codes. "We could really change folks' trajectory, getting folks from poverty to prosperity," says Johnell Bell, the principal equity officer with the IBR. "It's more than just building a bridge. It's building a bridge of opportunities."
The IBR has an ambitious vision for the project. "Oftentimes, with respect to equity in infrastructure projects, sometimes it's focused just on DBE," Bell says. "Once you reach that level, it's almost too late. There's been a lot of missed opportunities."
Redefining equity
Opportunities that won't be missed on this project include inviting the community to shape the bridge as it is being planned. To that end the IBR has created three diverse committees — an executive steering group, a community advisory group, and an equity advisory group — that have collectively held more than two dozen meetings and gotten feedback from more than 14,000 citizens and 300 organizations. "So we are listening to those folks," says Johnson. "They are informing us what their needs and desires are on this program."
The members of the groups cover a broad range of stakeholders: environmental groups, truckers, workforce development groups, the NAACP, and disability rights advocates. These groups have been hosting meetings and conducting surveys for months.
"We scoured the nation to find best practices around how to integrate equity in planning and construction," says Bell. "This project is probably on the cutting edge on how to do that."
The IBR is conducting extensive demographic analysis to determine where what it calls "communities of concern" live relative to the bridge and how potential alignments affect those communities. This includes considering which high-capacity transit options will be most effective for these communities. Indigenous communities, for example, also want the bridge to provide access to ancient burial grounds.
The IBR is also conducting what Bell calls a "literature" review to better understand the corridor's rich and troubled history. Bell says the IBR wants its outreach to be sensitive. To that end, community members who participate in meetings receive gift cards, and cultural organizations receive small grants so that they can do the work of leveraging the trust communities have in them. In addition, listening sessions have been held in various languages, including Russian and Vietnamese.
"They want promises codified," says Johnson. "They want it in a document that says this is what the Interstate Bridge Replacement program is going to do to help this community heal and help this community move forward."
It's unclear whether community wishes on the project will ultimately be codified in an official community benefits agreement, though the possibility of one is still on the table. (In this type of agreement among builders, developers, and a community, the latter will support a project as it moves through the approval process.) But it is clear that project planners are aiming to do better than their predecessors did, regardless. Indeed, doing better is personal for Johnson, who understands the benefits and harm of major transportation projects: Growing up, his family was displaced from its home outside of Detroit to make way for a freeway.
The new Interstate Bridge is not slated to break ground until 2025, but Johnson says the IBR's community outreach will continue for the duration of the project. "We think there's going to be a community advisory group that exists for next 10 years."
"We see this as a huge economic opportunity of helping to systematically change those outcomes," says Bell. "How can we leverage this project to help propel folks of color and low-income folks into the middle class? How do we train a whole new generation of workers? That's the opportunity we have."
Read all the pieces in "Equity and Infrastructure: How Infrastructure Influences Social Equity."