By Jay Landers
A 39-story tower under construction in downtown Sydney will offer a blend of office and retail space directly above a new station for the city's metro system. Known as Parkline Place, the mixed-use development is being built at the junction of Sydney's southern central business district and its midtown retail precinct.
Located on the corner of Park and Pitt streets, Parkline Place will be situated above, and integrated with, the northern entrance to the Pitt Street Station, one of several stations under construction as part of efforts to extend Sydney's existing metro system by 30 km.
This entrance opens onto Park Street, a prominent east-west cross street in the city.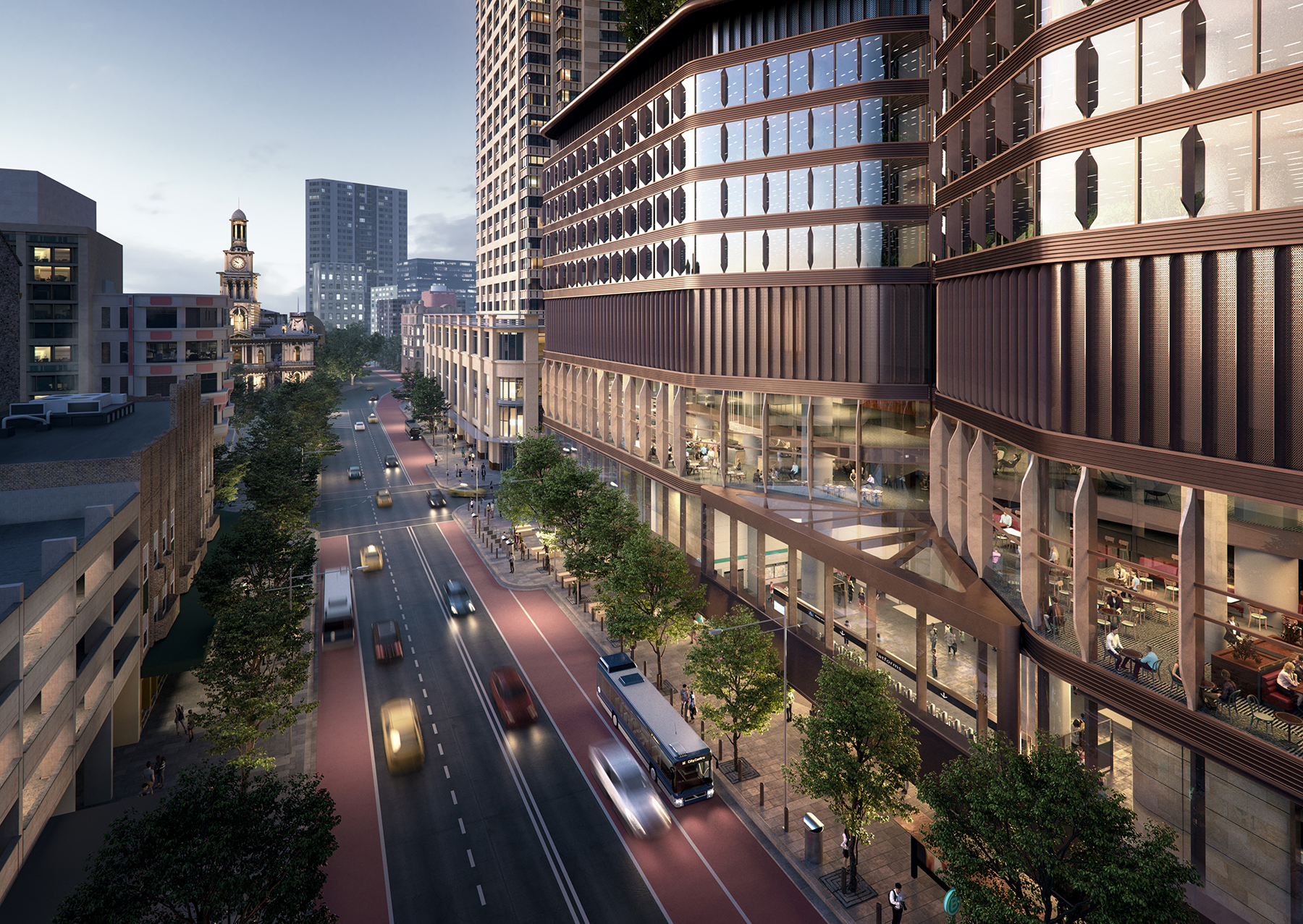 Boasting a total area of 54,647 sq m, Parkline Place will comprise a mix of office, retail, and public space. Designed by global architecture firm Foster + Partners and local collaborating architect COX Architecture, the building includes an elevated lobby and two mezzanine floors of shops, restaurants, and cafes. Commercial lobby spaces are located above the mezzanine floors.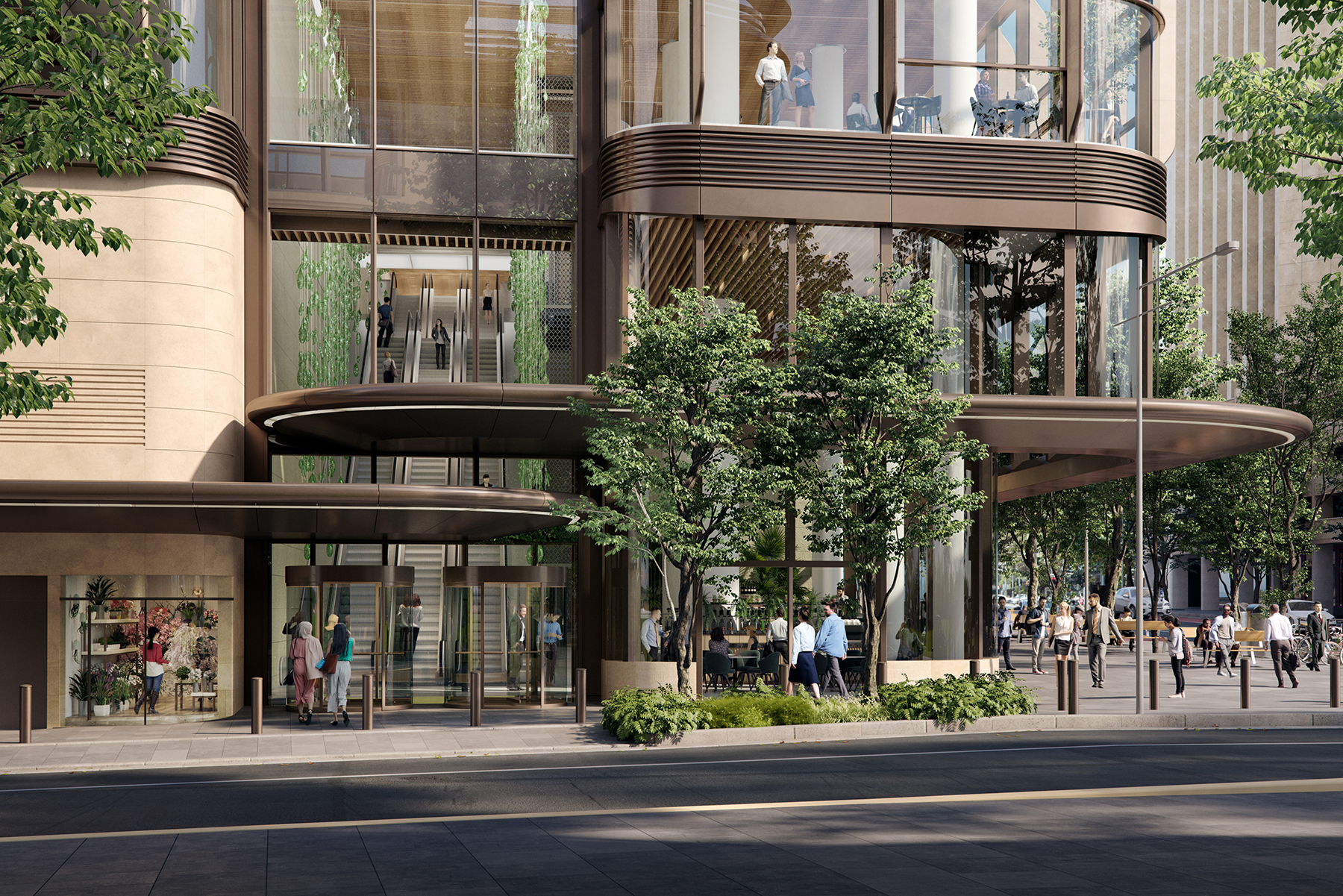 At the podium level, the building will offer open garden terraces for the use of select tenants. Sue Barnsley Design is providing landscape architecture services for the project.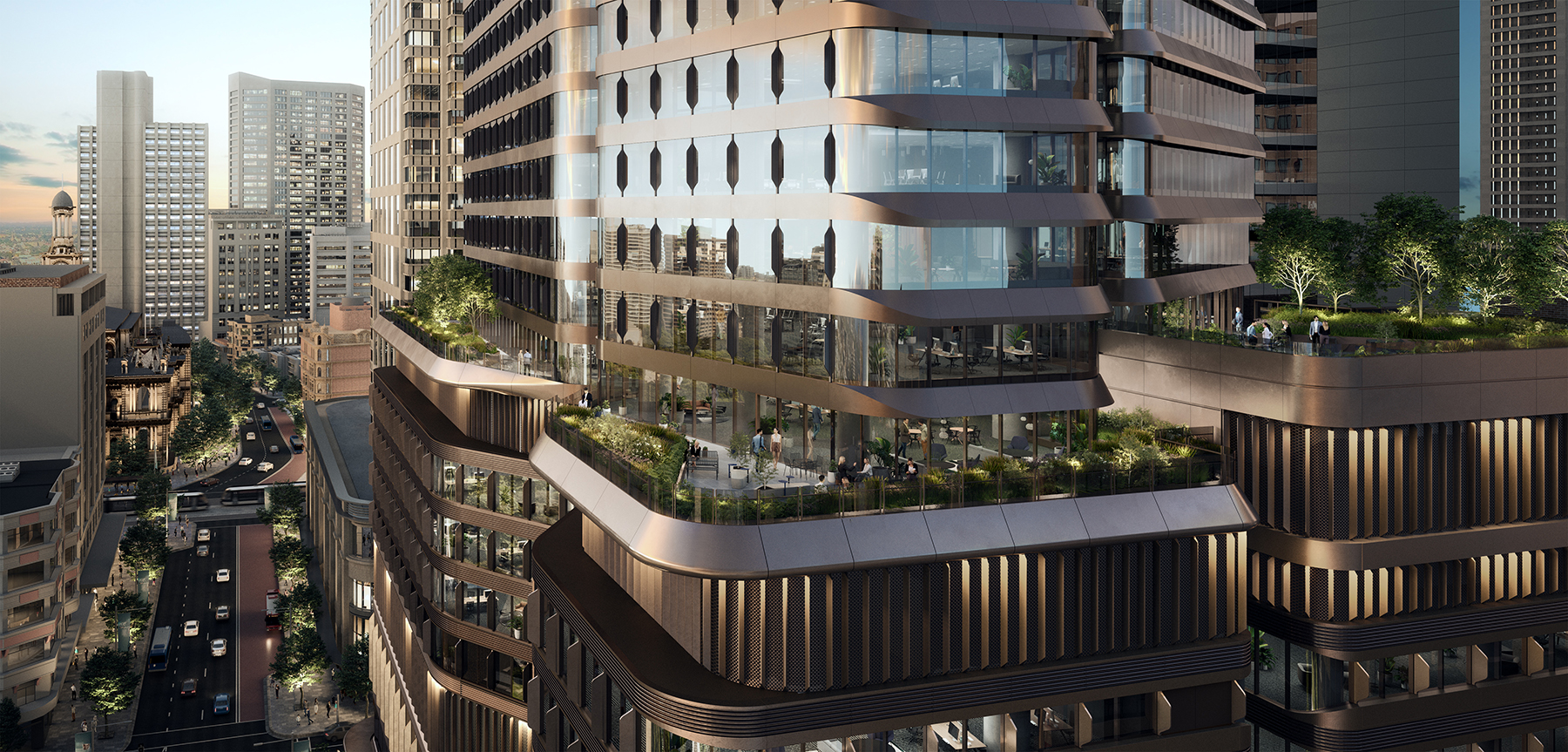 A glass "veil" above the station entrance will allow daylight to stream freely into the station plaza concourse. A vertical recess in the facade that is centered directly on the station's entrance veil will extend the full height of the building.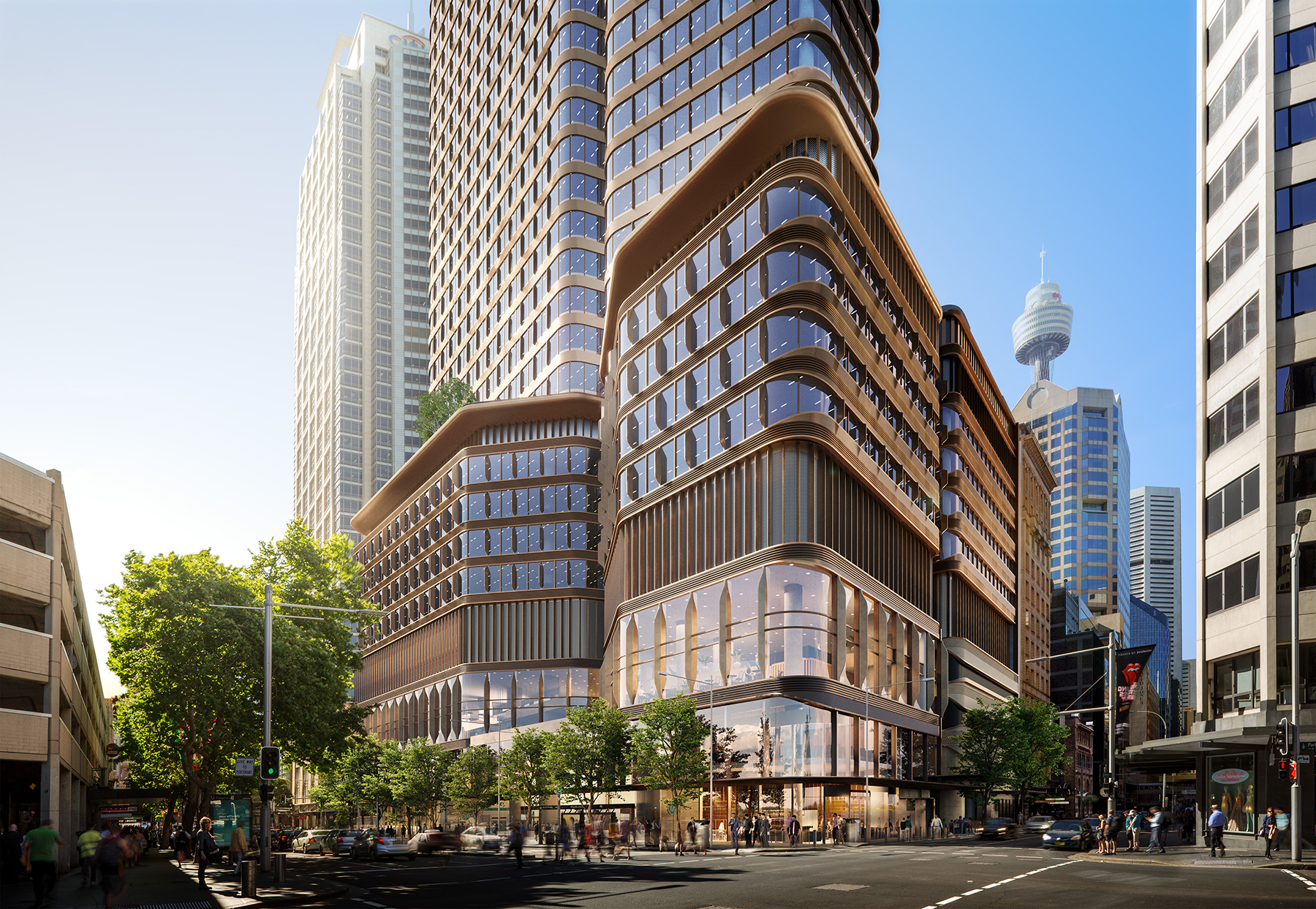 Above the veil, the building has been articulated into three vertical blocks with curved corner glazing.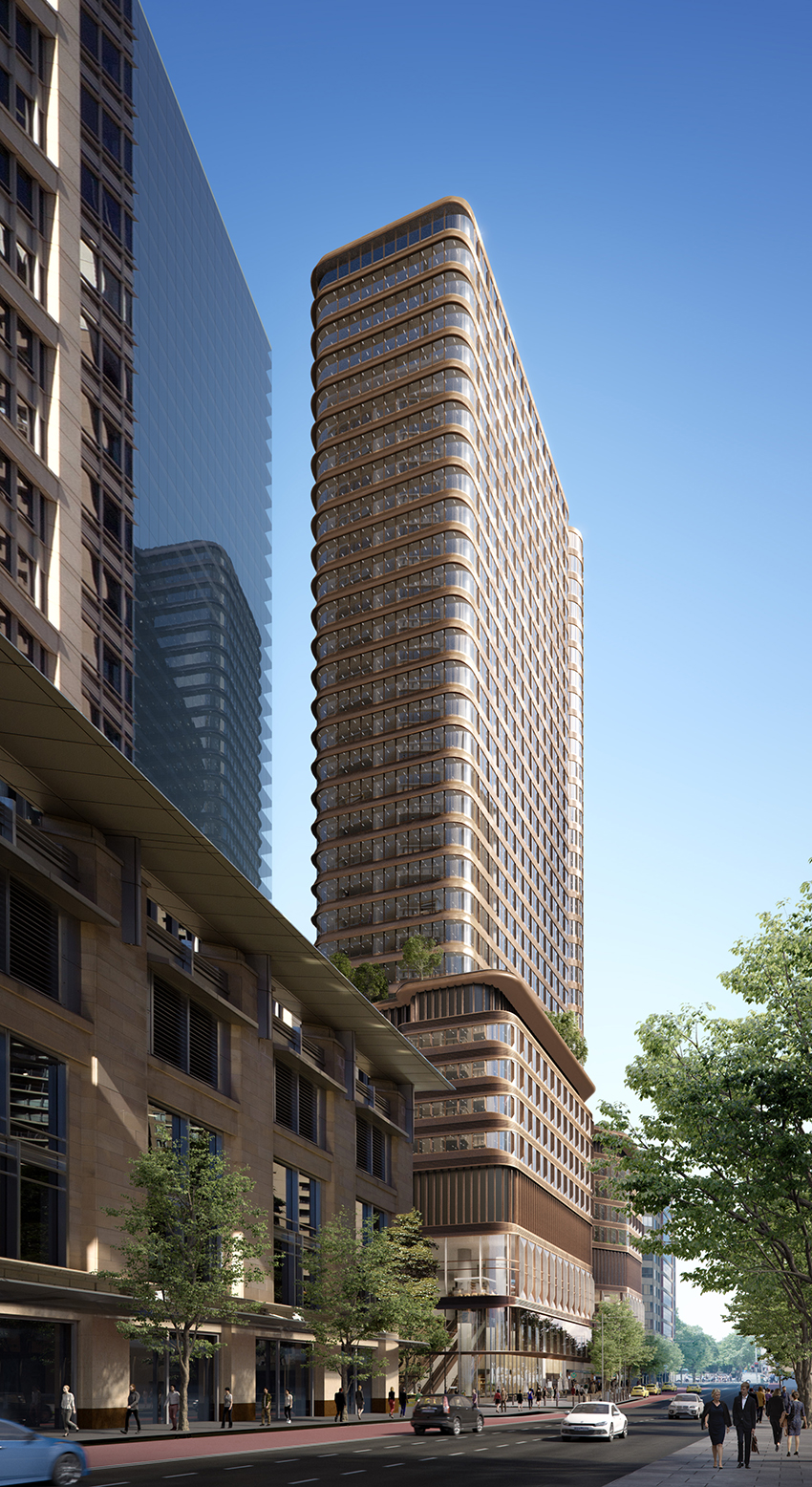 The design firm Aurecon is serving as structural engineer of the 176 m high building. The building's large, flexible floor plate will have two banks of elevators in a central core, enabling uninterrupted views of the surrounding parks and Sydney Harbour.
With its sandstone and bronze color palette, Parkline Place will connect to and complement nearby heritage buildings. The sandstone used on the project will be locally sourced to lower the carbon footprint of the development. Designed to promote passive energy use, the new tower will feature integrated shading to decrease heat effects.
Real estate developer Oxford Properties Group and real estate company Investa Property Group are the project owners. CPB Contractors is delivering Parkline Place and the Pitt Street Station, both of which are to be completed in 2024.