By Brian Fortner
Inadequate infrastructure has historically stifled developing countries' socioeconomic progress, and the extreme temperatures brought by climate change will further strain infrastructure development budgets, particularly for roads. As many low-income countries have minimal or no budgets for road maintenance, new methods for building roads and resurfacing existing ones so that they last longer under the stress of climate change could impact the lives of entire populations.
Roads account for roughly 90% of all transportation in developing counties, says Michael Burrow, Ph.D., the team leader for the Climate Resilient Sustainable Road Pavement Surfacings project, a new initiative that intends to bring affordable, long-lasting road surfacing technologies to developing countries. Burrow is also a reader in the infrastructure asset management program in the department of civil engineering at the University of Birmingham in the United Kingdom.
The 18-month, 1 million British pound ($1.3 million), Foreign, Commonwealth & Development Office-funded effort is being led by researchers in the department of civil engineering at the University of Birmingham with assistance from the University of Auckland in New Zealand, the Universiti Putra Malaysia, the International Road Federation in Geneva, and the international development consultancy IMC Worldwide, based in Redhill, England. (Funding for the project began in October 2020 but will not end until December 2022 due to COVID-related delays. The team hopes to continue its work after that with separate funding and grants, according to Burrow.)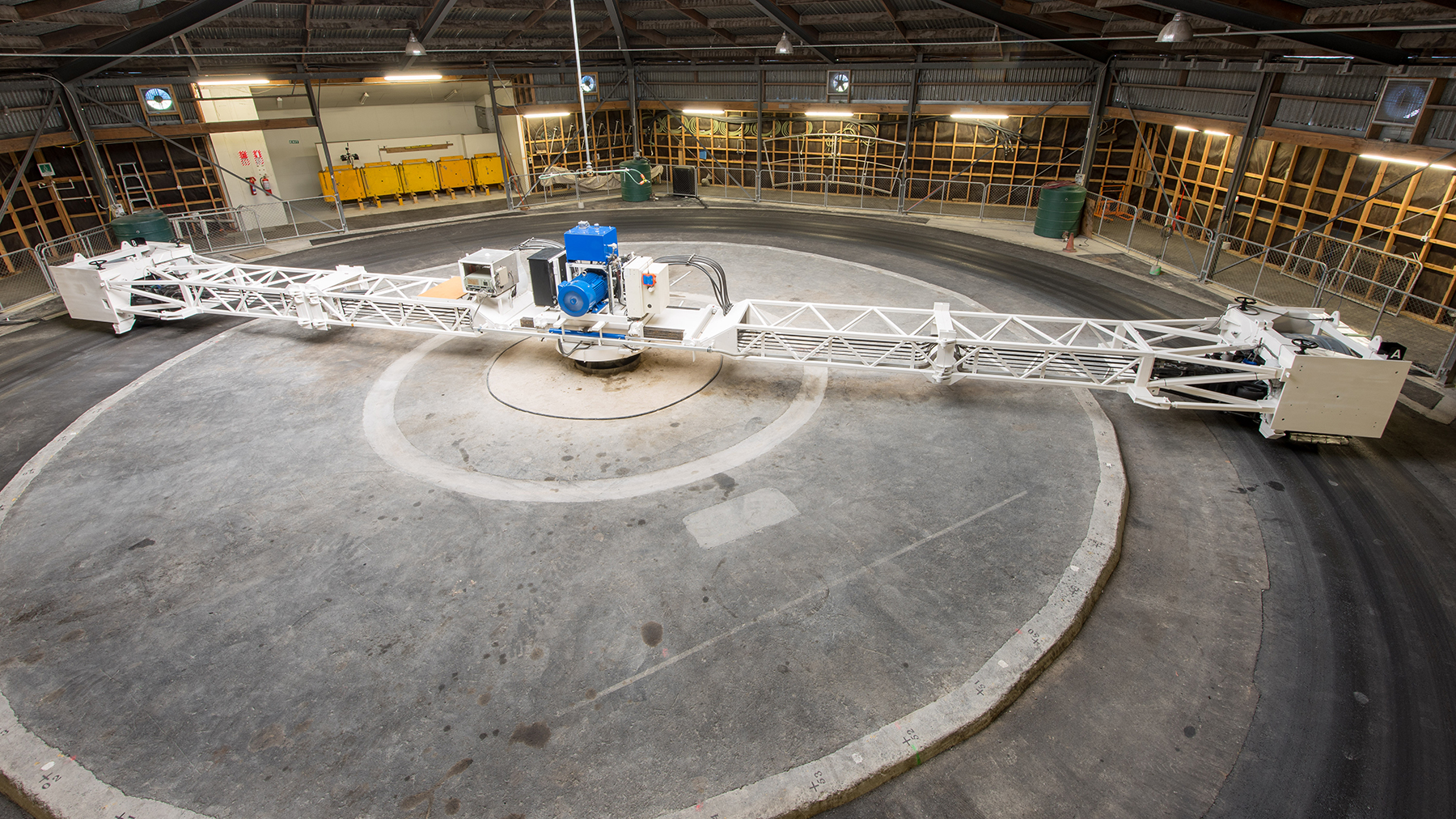 Typically, road surfaces last 10-15 years if regular maintenance is conducted, Burrow says. However, roads often are not maintained in low-income countries, he adds.
The goal of the project is to determine the economic viability of using long-life, weather-resistant road pavements in developing countries. Three established methods will be tested in Ethiopia as part of the project.
Designed for climate change
Unless transportation officials increase the resiliency of road surfaces to climate-related increases in prolonged heat and precipitation cycles, low-income countries will continue to struggle in their quests for economic development. "Because we're getting more frequent high-intensity weather events, the deterioration of the road network is accelerated," Burrow says.
Developing countries spend about 3% of their gross domestic products on roads, mostly for resurfacing, says Bernard Obika, the team leader for the High-Volume Transport Applied Research Programme at IMC Worldwide.
In addition, the economic losses attributed to congestion caused by poor road conditions can add up to be 5% of a country's GDP, Obika adds.
The CRISPS project will test best-practice methods for road surfacing that have already been successfully tested and used in developed countries: modified epoxy asphalt surfaces, modified epoxy chip seals, and fiber mastic asphalt. Each method is relatively easy to construct or apply with minimal modifications to existing equipment and requires less maintenance than standard road surfaces.
These technologies have been shown to last longer than traditional asphalt surfaces. The methods could increase the life of road surfaces to as much as 40 years, according to Theuns Henning, Ph.D., a senior lecturer in the department of civil and environmental engineering at the University of Auckland and a member of the CRISPS team.
Developed methods
The first method, MEAS, contains a high-strength bonding agent that is temperature-resistant and requires less maintenance than traditional asphalt mixes.
The Waka Kotahi New Zealand Transport Agency has been using MEAS for eight years and has covered more than 1 million sq m of its highway system with the material, or about one-seventh of its high-volume road network, according to David Alabaster, principal pavement engineer and the lead at the Canterbury Accelerated Pavement Testing Indoor Facility at the agency and the person responsible for the development and use of MEAS in New Zealand.
The second method, MECS, contains a uniform aggregate top layer embedded in a 1-2 mm thick epoxy binder that holds it to the road base and creates a waterproof layer. New Zealand Transport has been testing MECS on low-volume roads for the last three years, Henning says.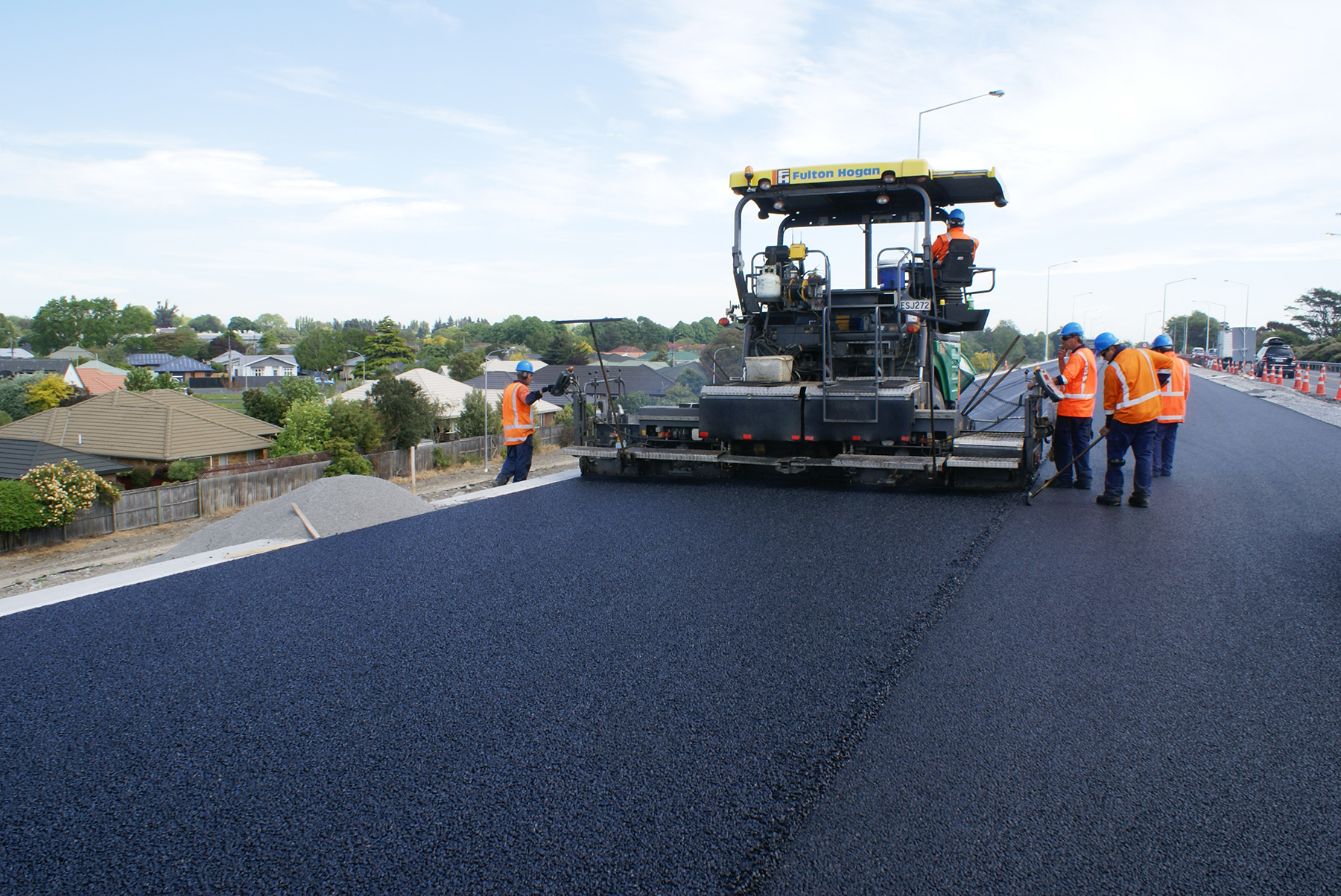 The epoxy asphalt is being supplied to Ethiopia by ChemCo Systems, which is based in Redwood City, California. This asphalt does not become brittle in cold temperatures or melt in high temperatures and is more water resistant and less susceptible to cracking than traditional asphalt. The material is already being used on bridge decks in the United States to prolong surface life.
The third technology being deployed for testing in Ethiopia is FMA, which consists of palm oil fibers embedded in asphalt that could double the life cycle of surface pavements compared with traditional methods. FMA has been used in medium- and high-volume roadways in Malaysia. The microfibers enhance the quality of flexible road pavement while increasing strength, minimizing fatigue cracking, and lowering road roughness levels.
Researchers at the Universiti Putra Malaysia have been studying and testing FMA for nearly 20 years and using it on low-volume streets. The Malaysian government used the material for the first time on an expressway project in 2018, according to Gurmel Ghataora, Ph.D., the CRISPS materials expert and a senior lecturer in the department of civil engineering at the University of Birmingham.
Test sites established
The Ethiopian Roads Authority is expected to begin constructing the CRISPS test sites by the end of April, consisting of 60-100 m sections of each of the three technologies as well as a control section built using traditional asphalt materials.
Although specific cost estimates are not yet available, it is known that the initial construction costs of the new road surfaces will be higher than using traditional materials. These costs are expected to be balanced out by the significant savings in life-cycle costs, and a portion of the CRISPS project will involve analyzing the costs and constructability. Improved road surfaces also reduce costs to the user, Burrow notes.
Despite the expected life-cycle savings and user savings, "It's proving to be a little challenging to construct a trial and to get people to adopt new technologies," Ghataora says. Although the methods have been used in developed countries to great success, transferring the technology to and designing the pavements for widespread use in low-income countries in different climates, constructing the roadways, and maintaining the surfaces are proving difficult.
This is in part because many roads in developing countries are often overloaded and design standards are nonexistent, so determining the right design parameters for new surfaces can be difficult, Burrow explains.
Even more challenging, Burrow says, is getting the transportation agencies to maintain the roads once they are resurfaced or built, even though the new methods require less maintenance than traditional road materials.
Carbon reduction
The CRISPS project is addressing how climate change may affect transportation infrastructure in countries that are economically vulnerable and in locations that are expected to see extreme increases in temperatures. But the methods themselves will also help reduce a country's carbon footprint, according to Henning. "When we use something that lasts longer," Henning says, "we reduce our carbon emissions." And by minimizing construction needs due to longer-lasting surface pavements, traffic congestion, a primary source of unnecessary carbon emission, is reduced also, Henning adds.
Climate models are predicting a large loss of temperate regions in Africa and South Asia by 2100. These regions will be replaced with either hot and arid or wet tropical climates. As more low-income countries experience climate change, the need for robust transportation networks becomes apparent if these countries are going to improve their socioeconomic statuses.
"We cannot carry on doing what we're doing now or in the future," Ghataora says, "because our roads are just not designed to cope with weather extremes."