By Catherine A. Cardno, Ph.D.
Worldwide, a whopping 90% of mega cities are vulnerable to rising sea levels, and 40% of people live within 100 km of a coastline, according to UN-Habitat, the United Nations' agency for human settlements. As such, the organization has partnered with OCEANIX, a blue tech company based in New York City and Busan, South Korea, and released a design for the world's first prototype sustainable floating city.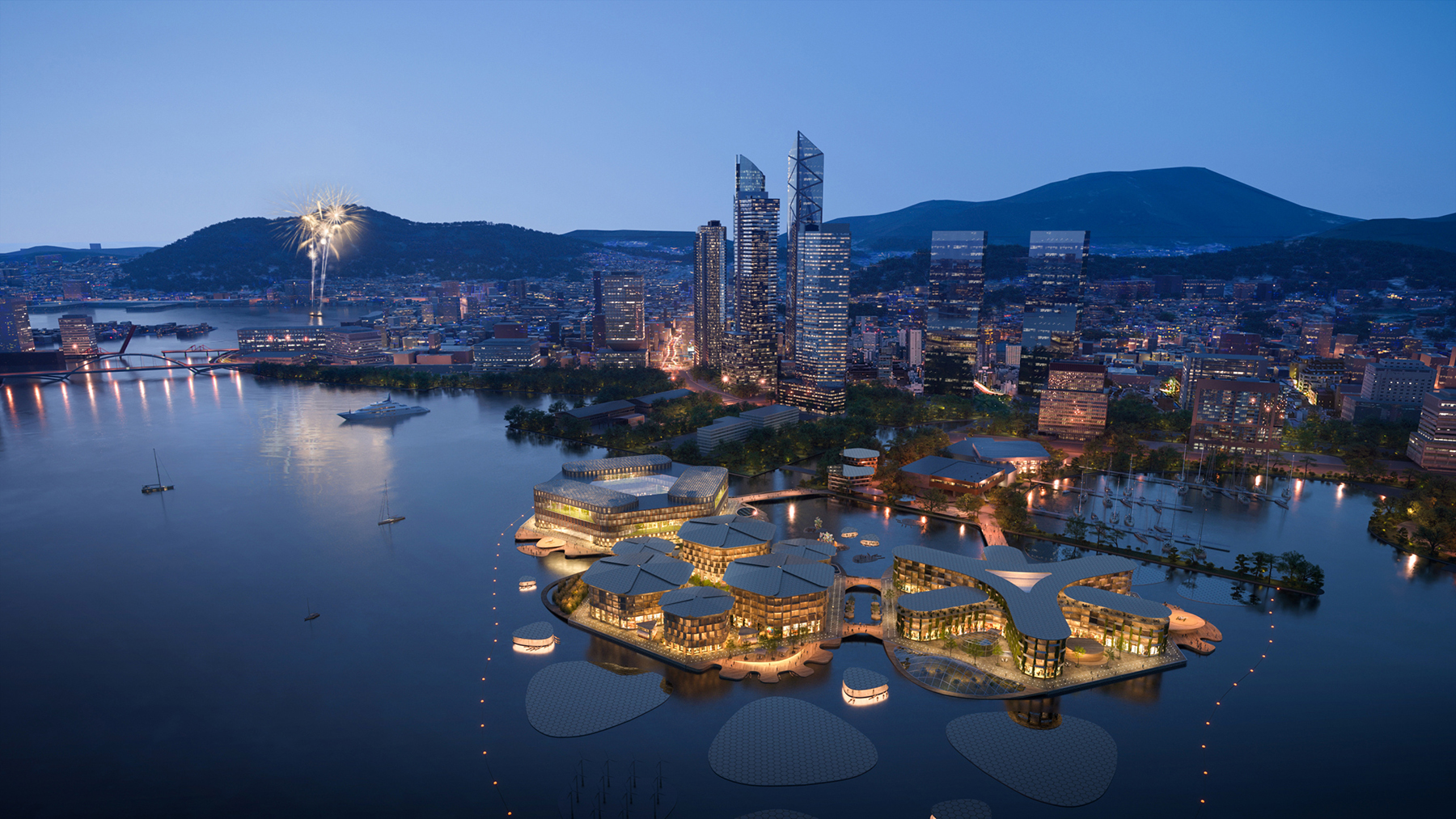 The design was unveiled on April 26 at the Second UN Roundtable on Sustainable Floating Cities. The first roundtable, in April 2019, determined that a prototype would be built; Busan joined the project in 2021.
Known as OCEANIX Busan, the prototype is being built to demonstrate that floating infrastructure can create new spaces for coastal cities that want to expand in a sustainable fashion as sea levels rise, according to Philipp Hofmann, the CEO of OCEANIX, who was quoted in press material distributed upon the design's release.
Bjarke Ingels Group and SAMOO Architects and Engineers were the lead architects for the net-zero design.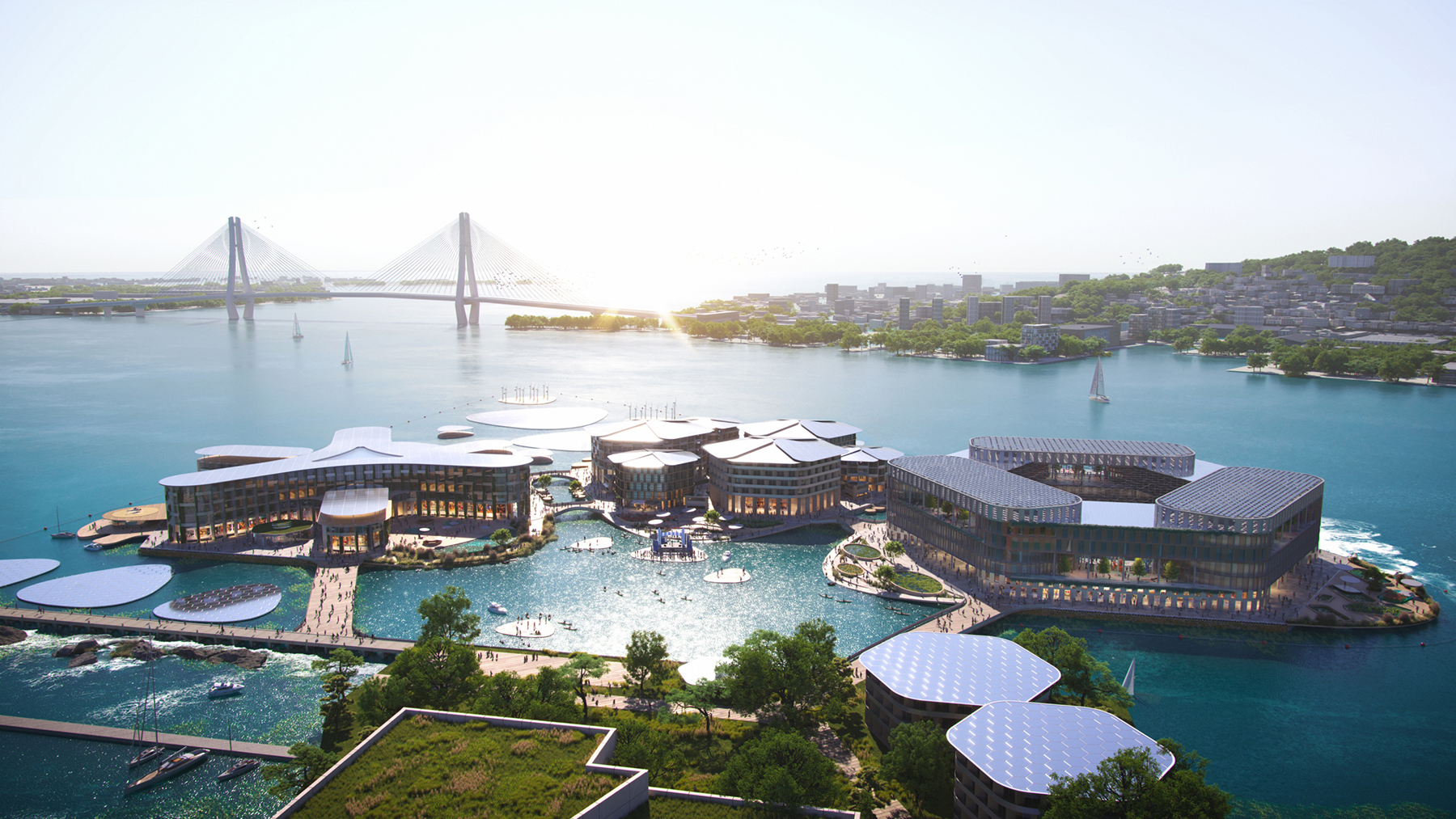 Links to land will be created with link-span bridges for pedestrians, bikes, and autonomous vehicles. These bridges will frame a sheltered lagoon for floating recreation, art, and performance outposts, according to the press material.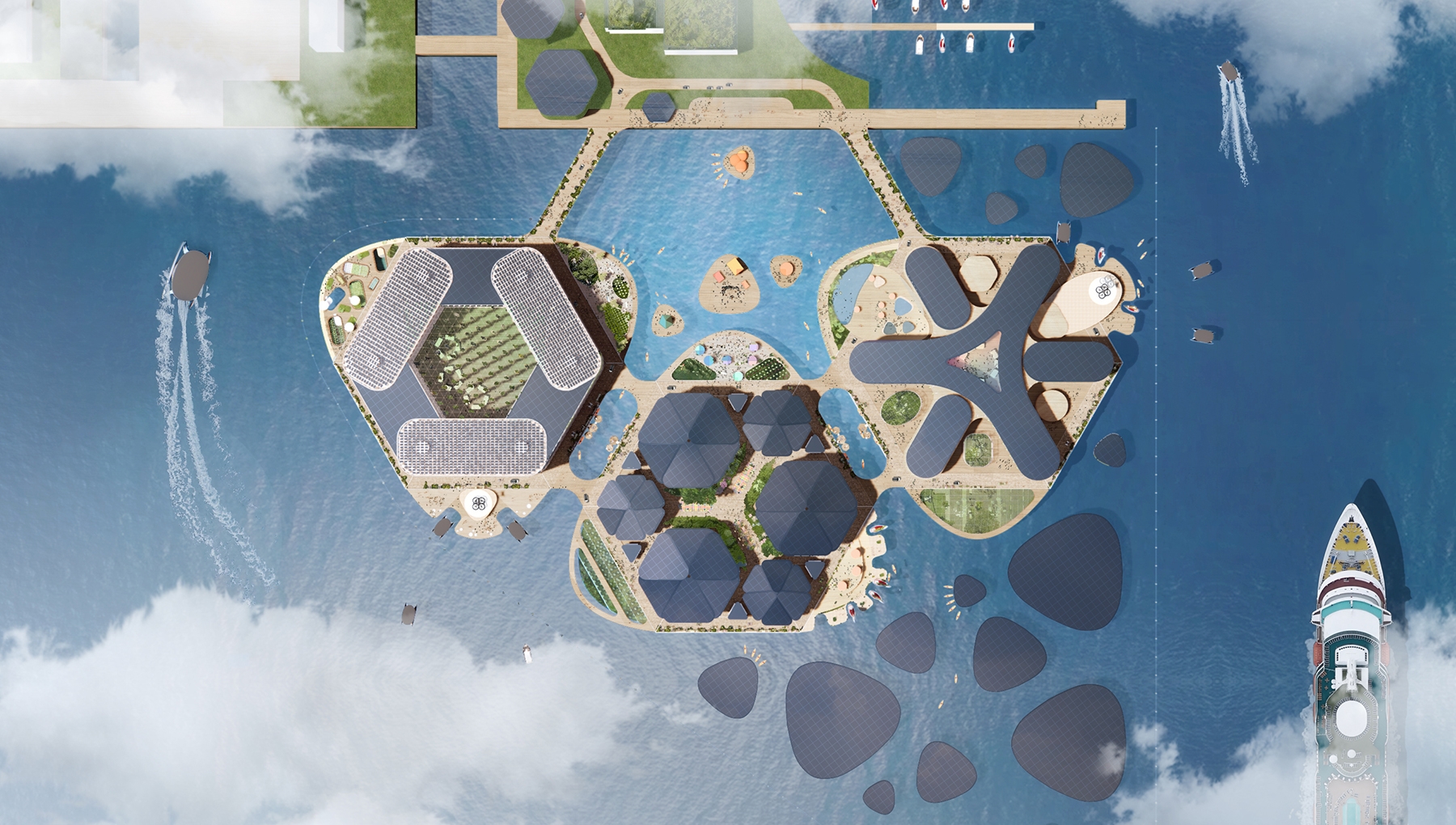 For the prototype, a series of interconnected platforms with low-rise buildings create a total of 15.5 acres of floating indoor-outdoor urban development for a community of up to 12,000. The platforms include floating greenhouses designed for urban agriculture.
The 30,000 to 40,000 sq m platforms are clustered together to form specific neighborhoods organized around a central principal.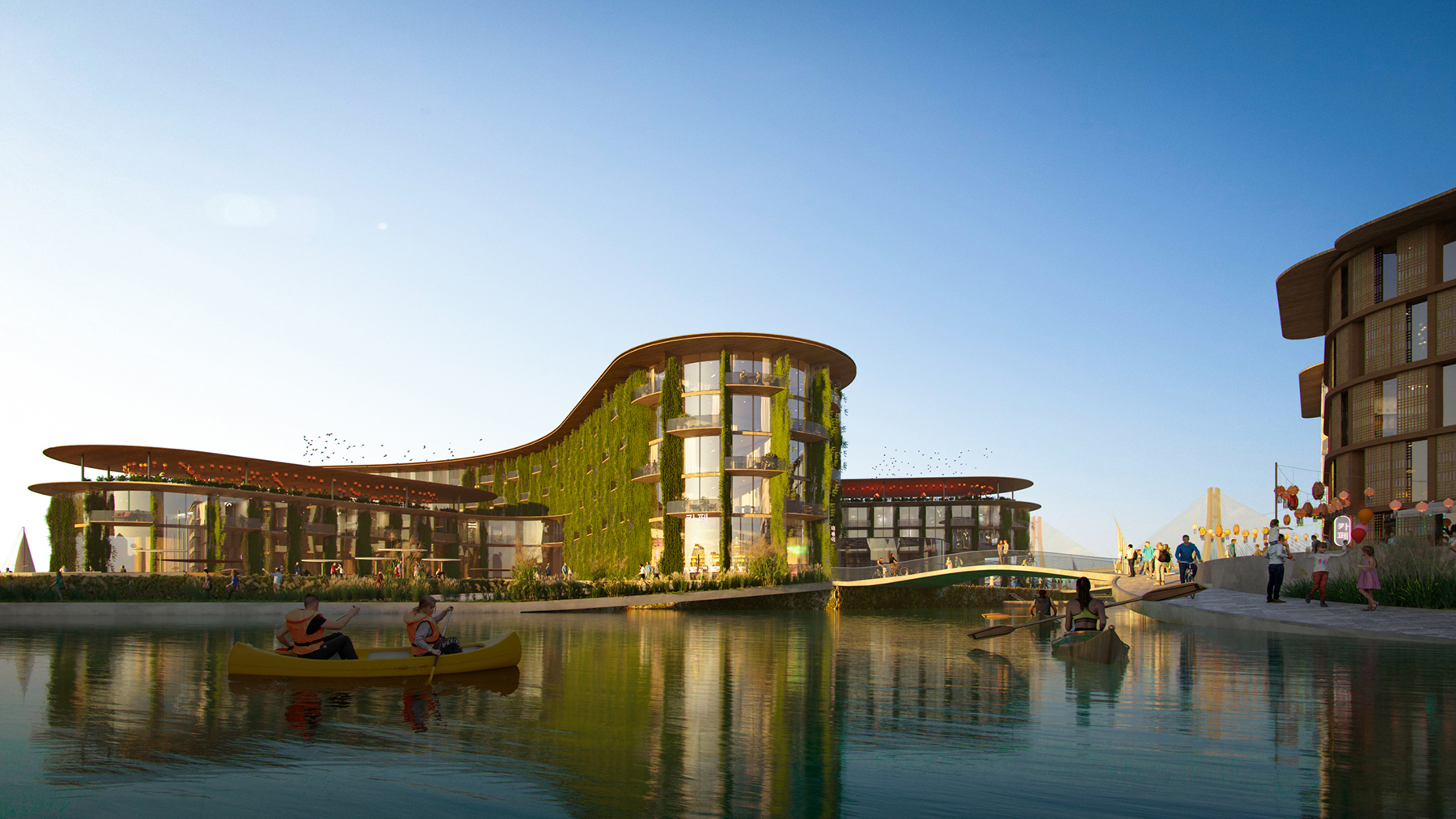 The eco-lodging platform will boast a living facade with arched bridges connecting the platforms to one another. Greenery along the edges of these platforms will enable residents and visitors to have unobstructed views of the water.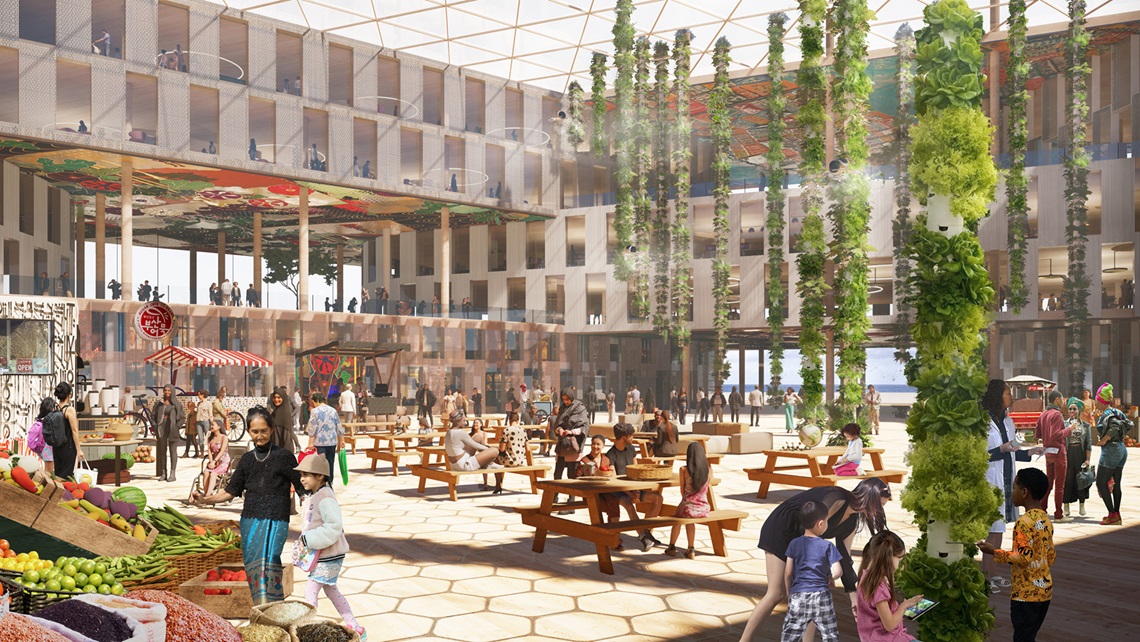 The research hub will include large communal interior terraces and a winter garden. The edge of these platforms will include electric vertical takeoff and landing areas and electric boat charging docks.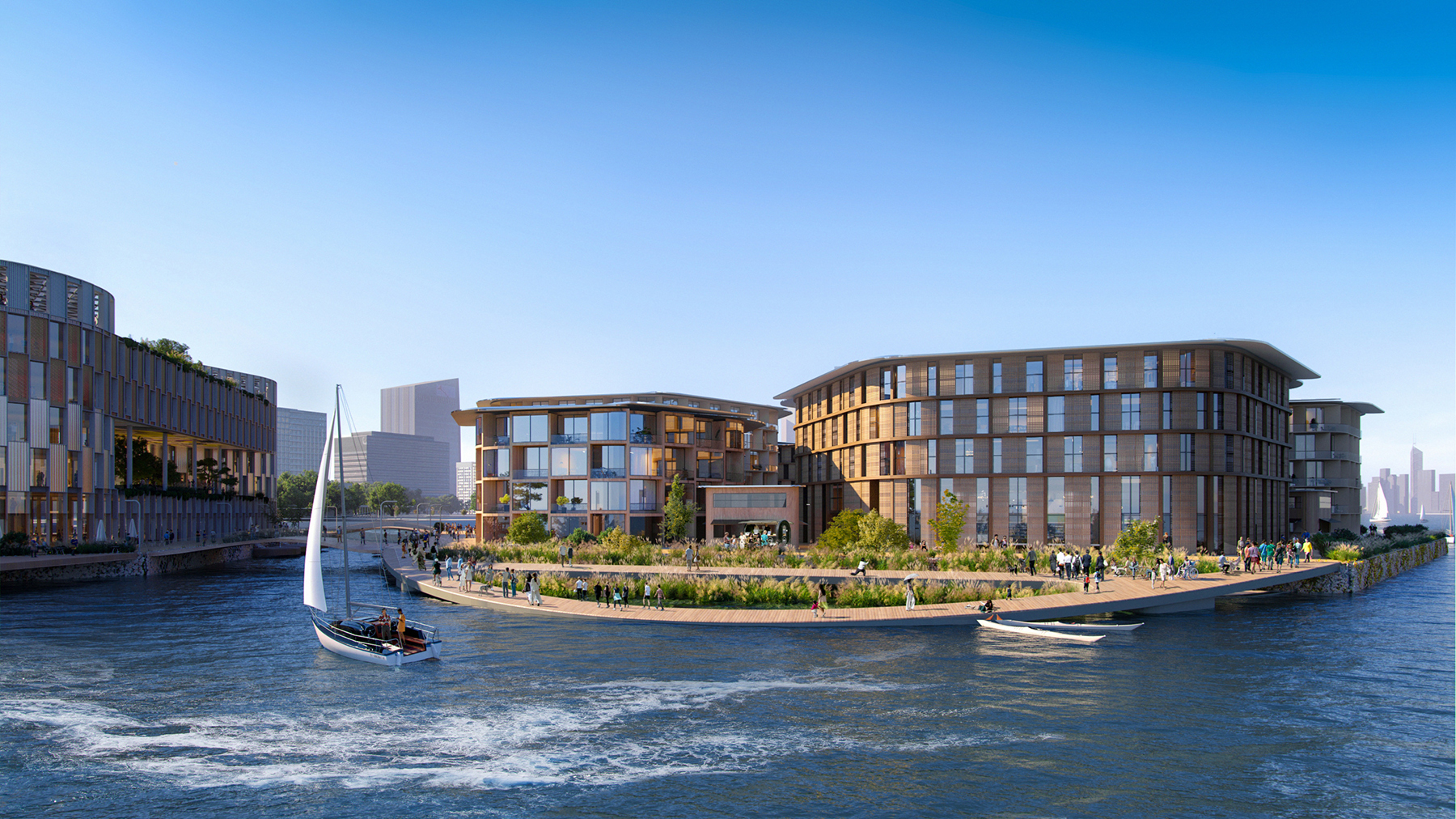 The platforms devoted to the living world will include a variety of building scales and unit sizes so that residents can enjoy sustainable, circular living. These platforms will include constructed wetlands, biorock salt-marsh seagrass, and migratory wading bird habitats to help clear and clean the harbor.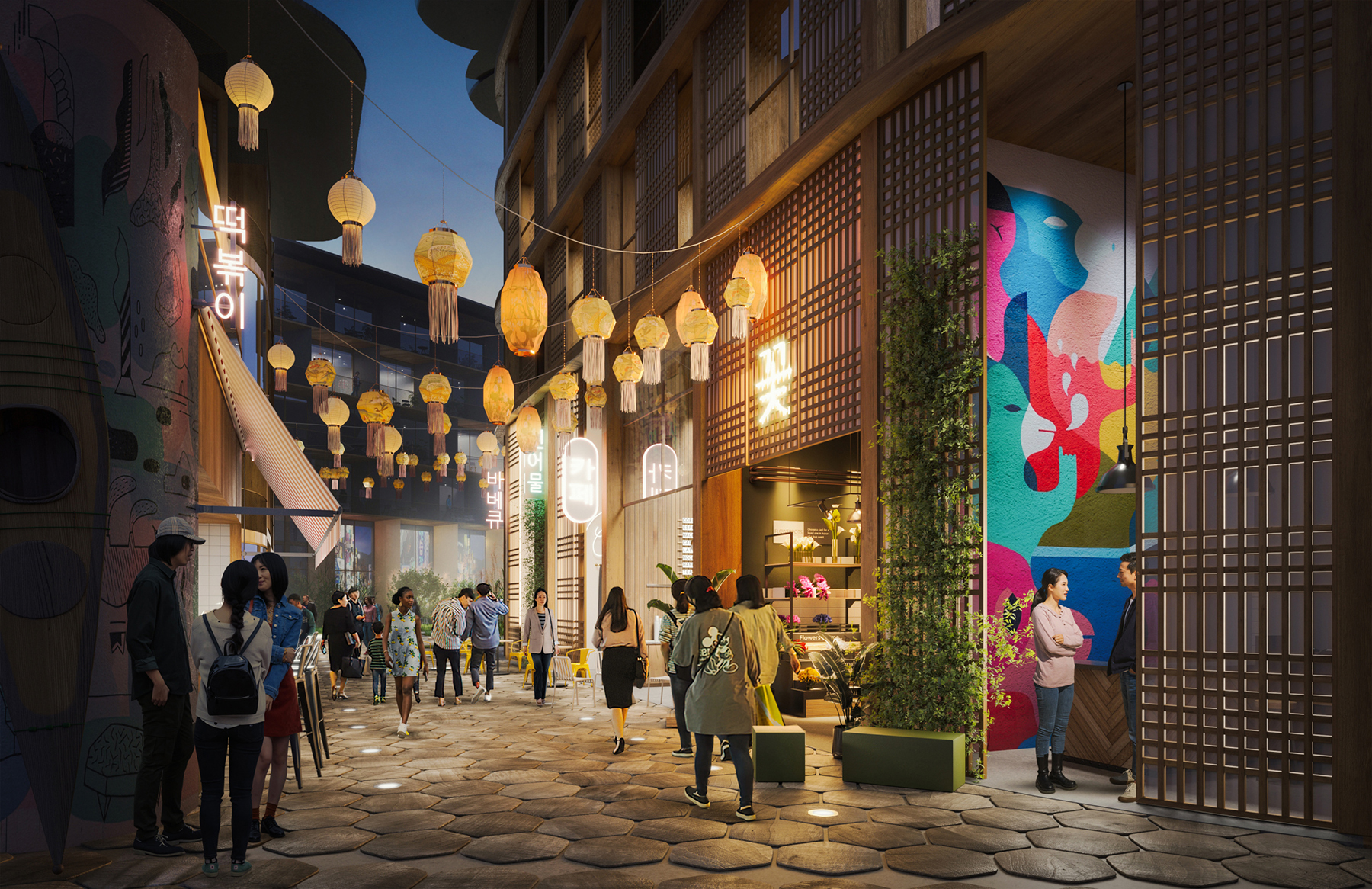 The floating city will also include night markets and event spaces in internal streets — dubbed alleyways — where local vendors will be located.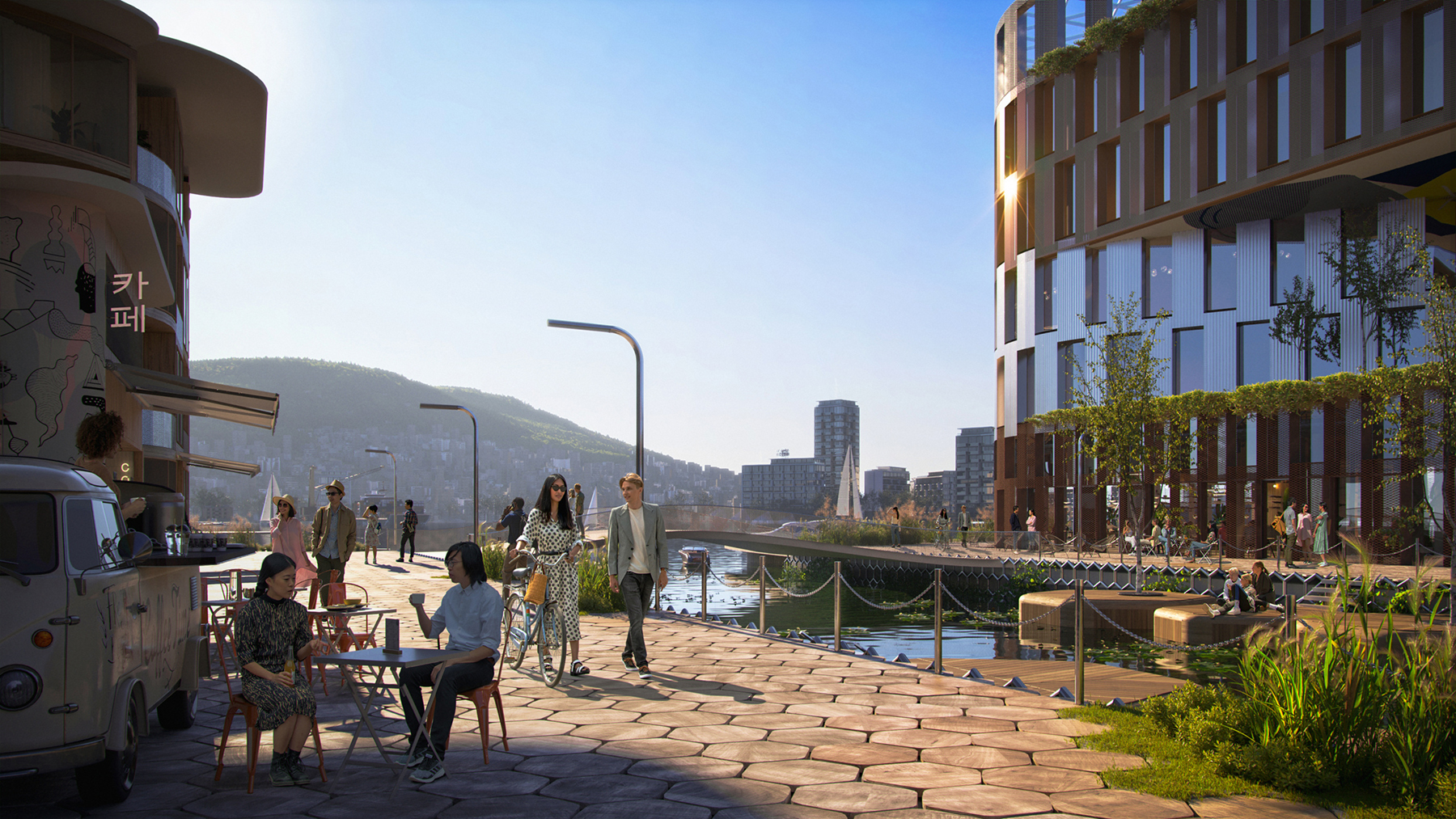 The prototype design can be scaled up, and more than 20 platforms can be linked to create an urban development for more than 100,000 people, according to the press material. Narrow canals will be left between platforms so that residents, workers, and visitors are reminded that they are on the water while simultaneously being comforted by human-scale connections that will create a communal sense of place, according to design materials.
The systems for the floating city will be integrated and include zero-waste and circular systems, closed-loop water systems, and floating and rooftop photovoltaic panels. Smart city strategies with artificial intelligence will be integrated into the building systems.
---
Floating cities are one of the scenarios in ASCE's Future World Vision. Find out more about the most recent scenario, Mega City 2070, in "Reimagining infrastructure with Future World Vision's Mega City 2070," the March 9, 2022 episode of ASCE Interchange with Gerald Buckwalter, chief innovation officer for the American Society of Civil Engineers.
Download the Mega City 2070 platform and experience all it has to offer at futureworldvision.org.