By Catherine A. Cardno, Ph.D.
The design for the first national philharmonic concert hall to be built in more than 100 years in Prague has been released by the Prague Institute of Planning and Development.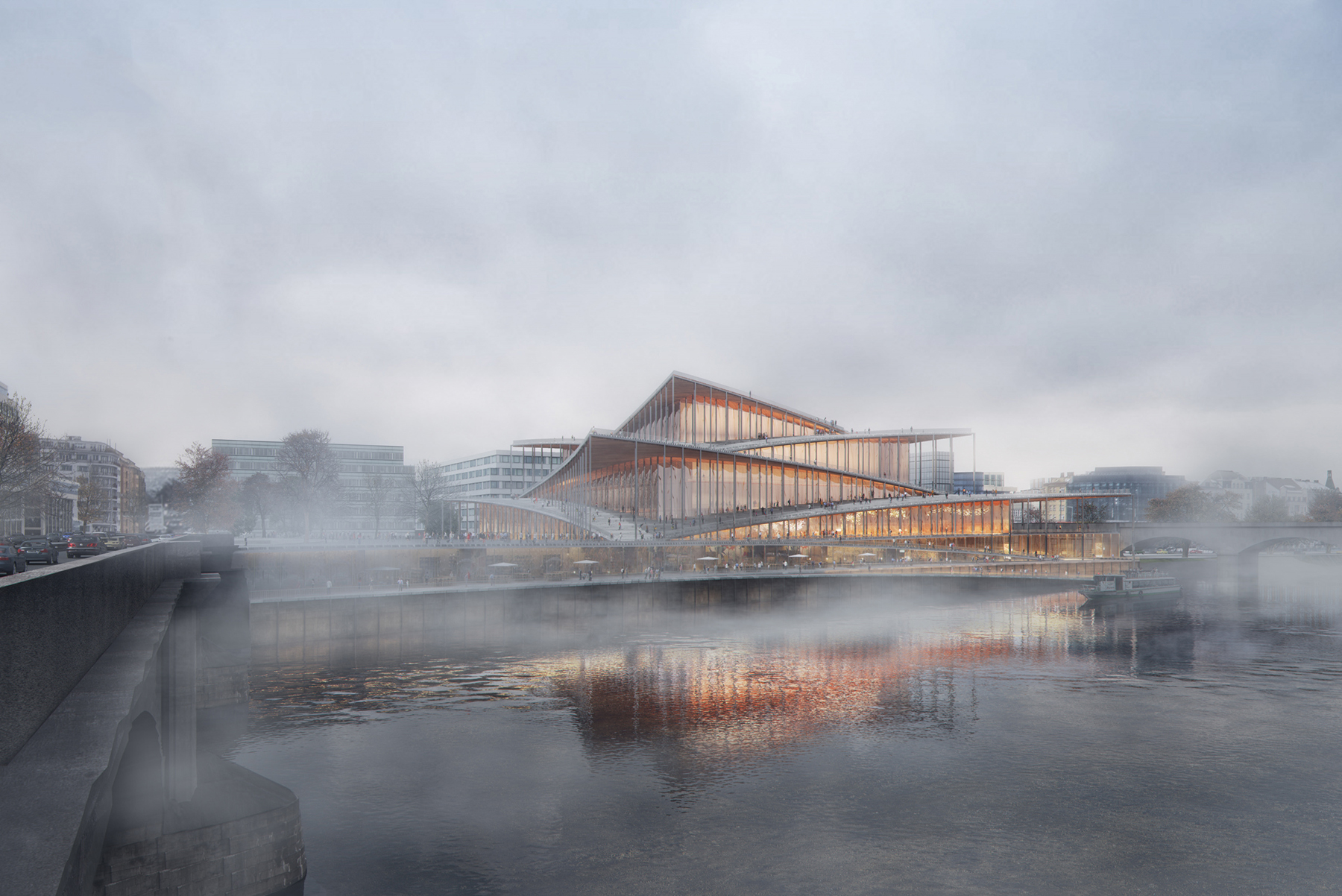 Designed by BIG-Bjarke Ingels Group, the 49,715 sq m concert hall will be located along the Vltava riverfront, bounded by two busy roads, and near what is known as Prague's Cultural Mile.
Collaborators on the design included Theatre Projects and Nagata Acoustics for acoustics; Buro Happold for engineering; AED project e.s. for local architecture and engineering; European Transportation Consultancy s.r.o. for transportation; Systematica for mobility; and Front for facades.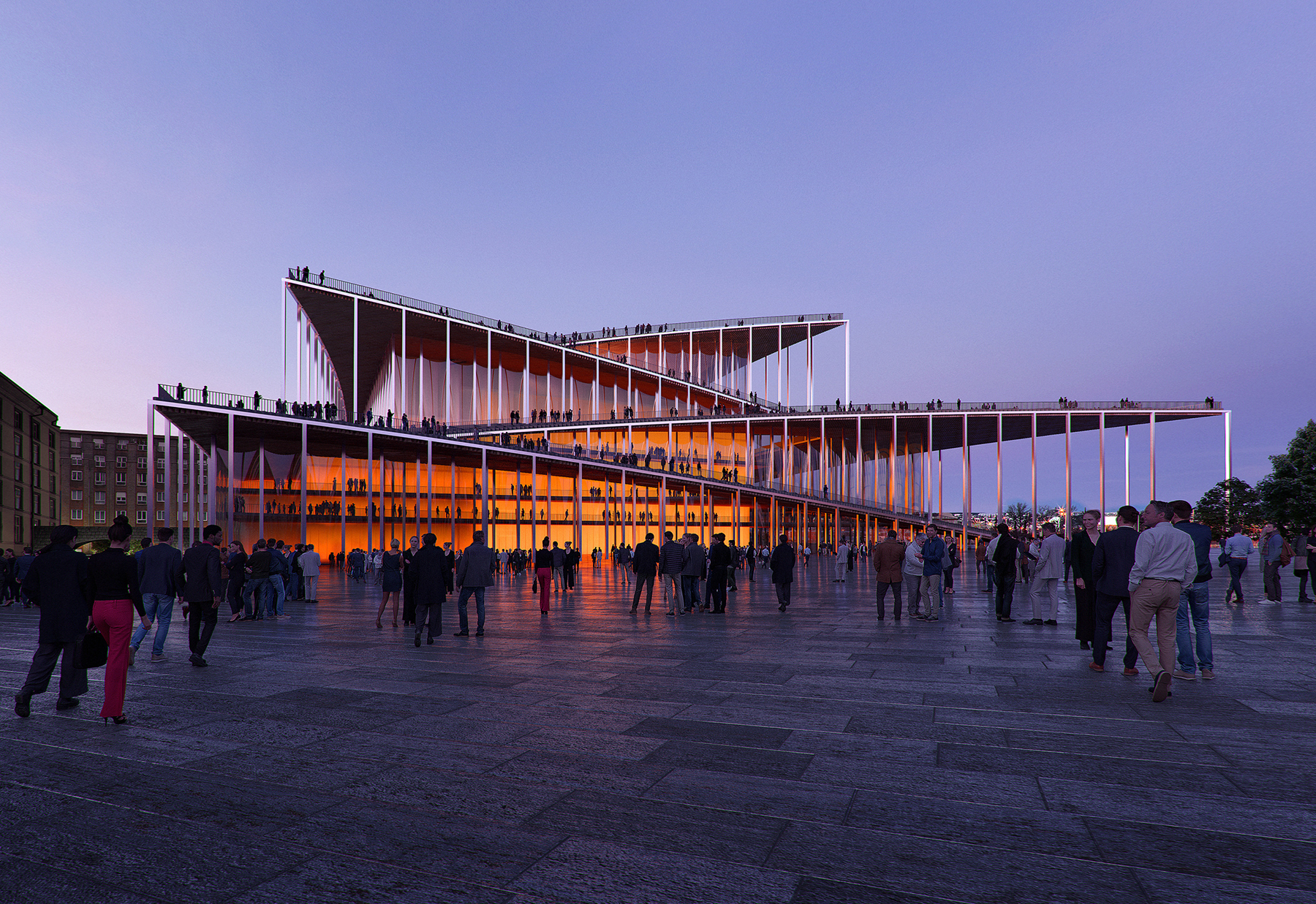 The design will ascend from the riverfront with a series of grand public plazas that extend to the concert hall's rooftop and will enable visitors to travel across, through, under, and over the new concert hall, according to press material distributed by BIG.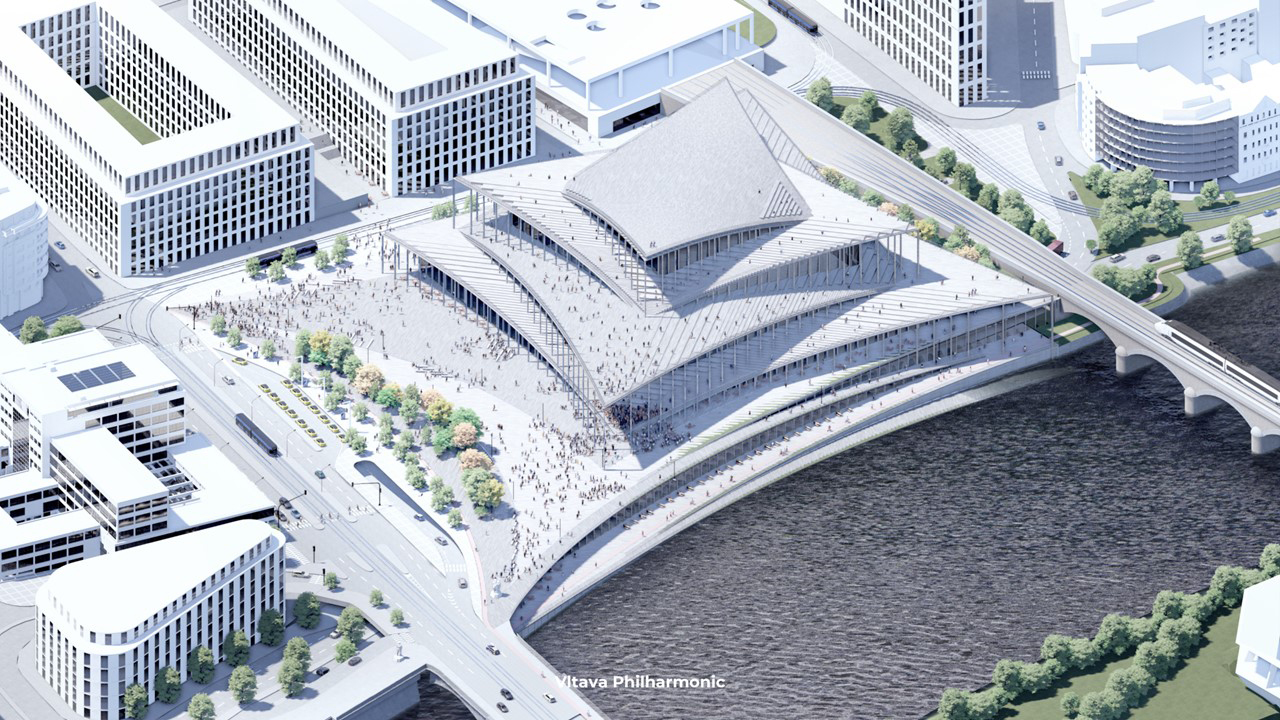 The visually sweeping rooflines will enable visitors to climb the building much like a hill and will hide a more straightforward floor plan beneath.
The site necessitated a compact footprint; in plan, the building is designed as a square. It will be composed of an L-shaped foyer; the central music hall — Vltava Hall, nestled into that L; and three additional halls that together comprise an inverted L on the other side of the central hall. Holešovice Hall and Prague Hall will form the legs of the inverted L, and the orchestra rehearsal space will tuck into the corner of the inverted L.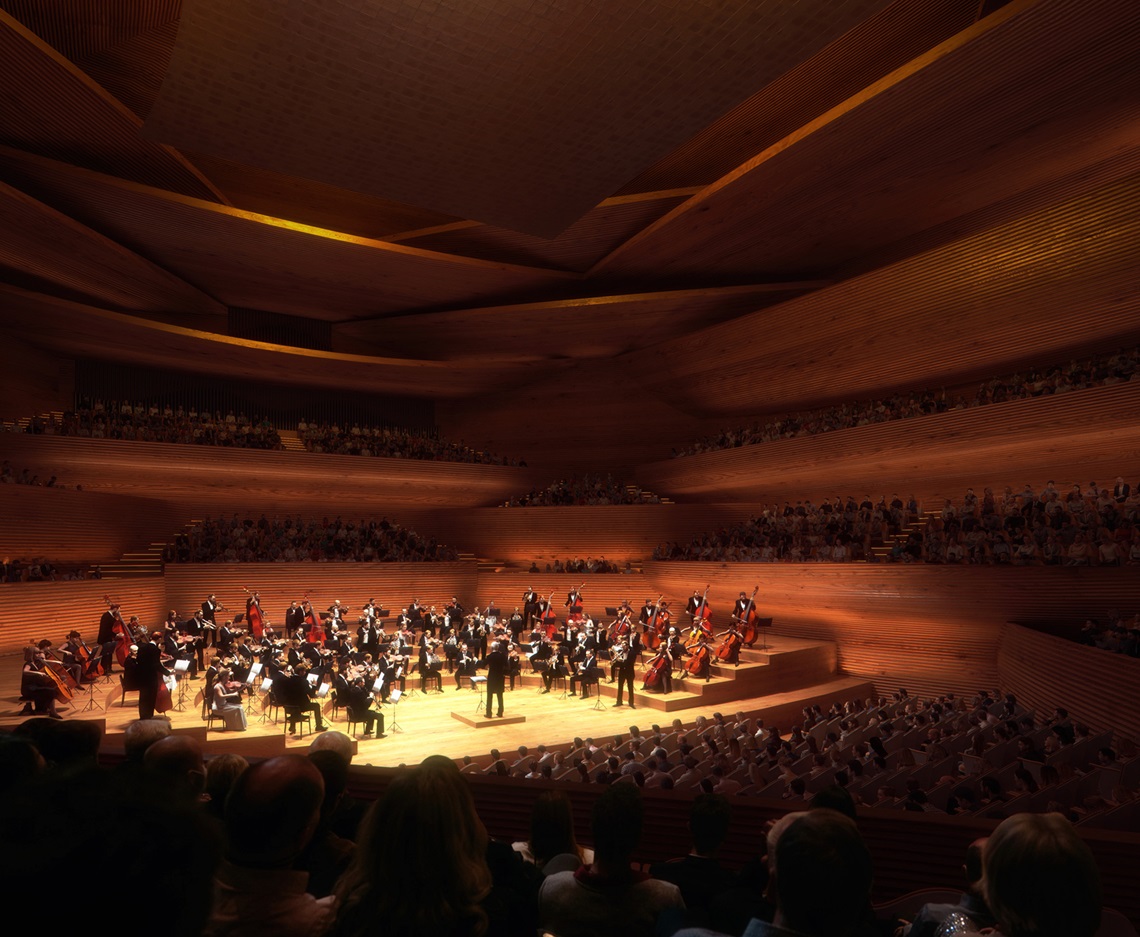 The building's summit is spanned with a hyperbolic structure that extends over Vltava Hall to form an iconic ceiling.
"(The building's) halls are formed for sight, fine-tuned for sound, and orchestrated for functionality and connectivity," Bjarke Ingels, the founder and a partner at BIG, is quoted as saying in press material. "From this rhythmic structure, a symphony of colonnades and balconies extend as platforms for public life."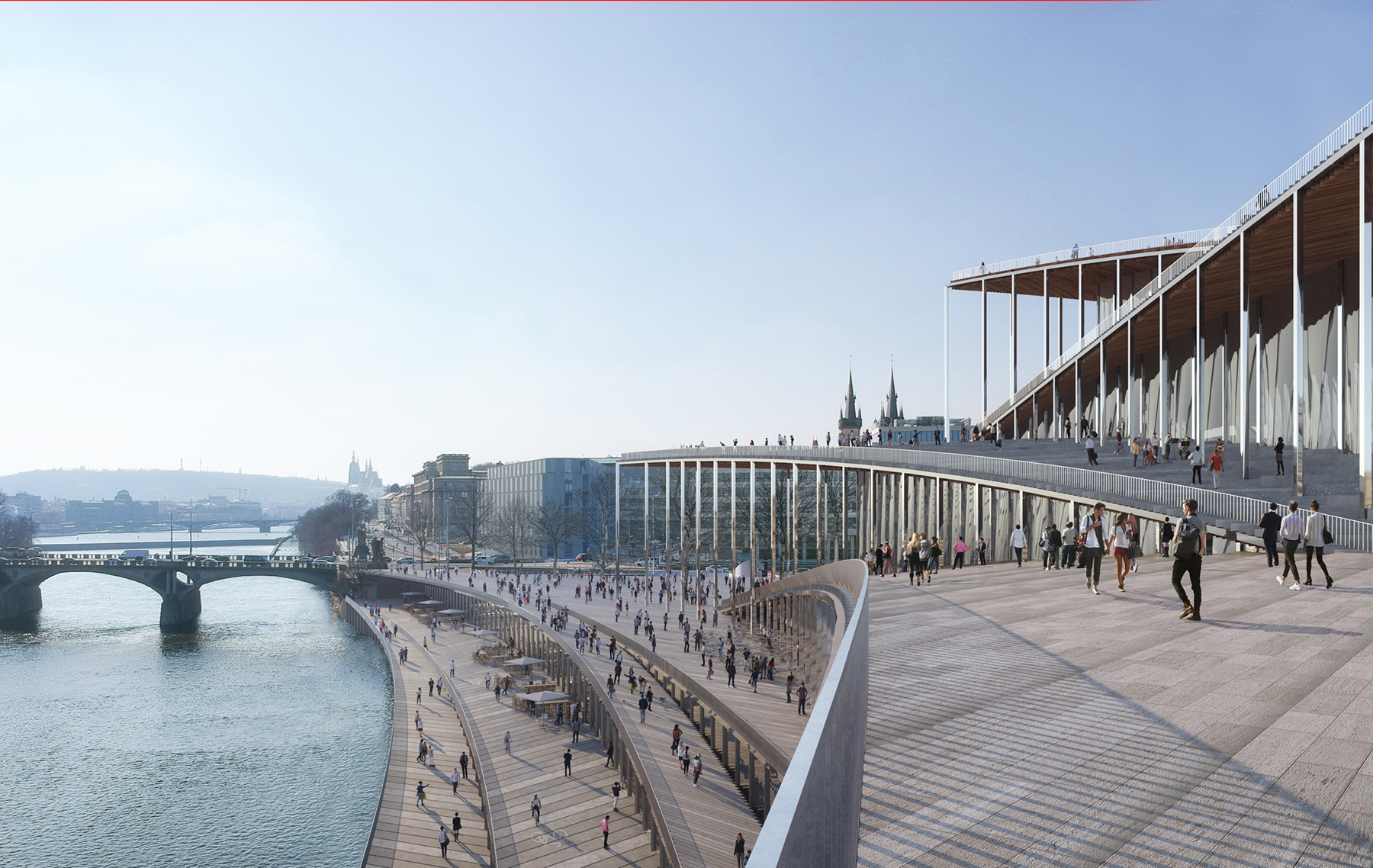 The building's cascade of outdoor destinations is created by raising — or lowering — the corners of the building's levels at multiple touch points to provide a variety of public spaces where activities and visitors can move into and out of the building on every side.
Slender vertical colonnades will support the building's rooftop terraces, while the undersides will be clad in timber from the Bohemian Forest to give an aesthetic warmth to these sheltered areas.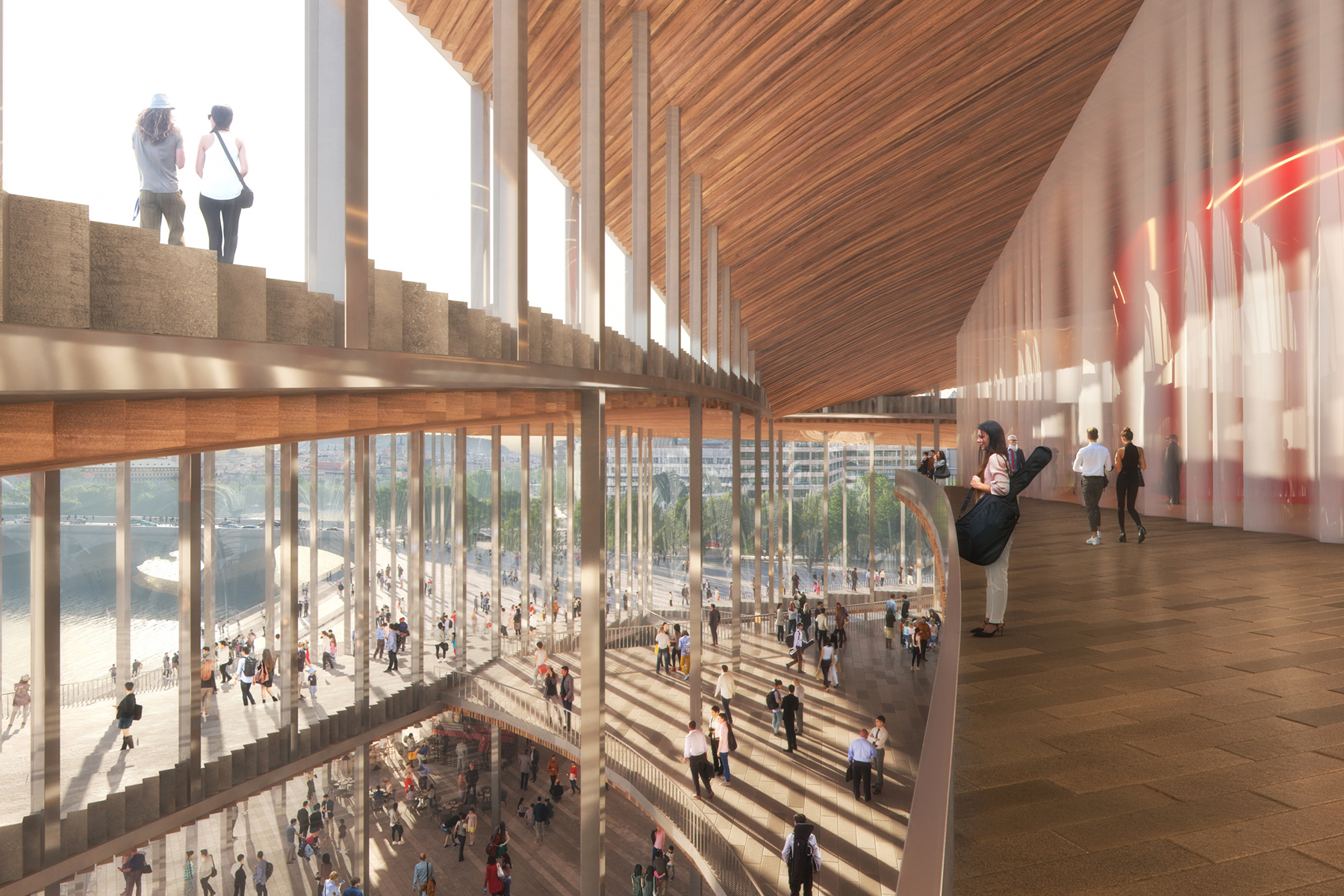 The grand foyer will boast an interior inspired by Czech glass artists.
Construction of the 3,000-seat building is expected to begin in 2027.