By Catherine A. Cardno, Ph.D.
A 166,000 sq m mixed-use, residential and commercial complex will be built on the edge of the Jiangbei New Area's financial district in Nanjing, China. The winning design for the project, Oasis Towers, has been announced.
Created by MVRDV, based in Rotterdam, Netherlands, the design calls for two L-shaped 150 m tall towers that combine a visually cascading green landscape with the surrounding dense urban environment. TJAD will perform the project's structural engineering design.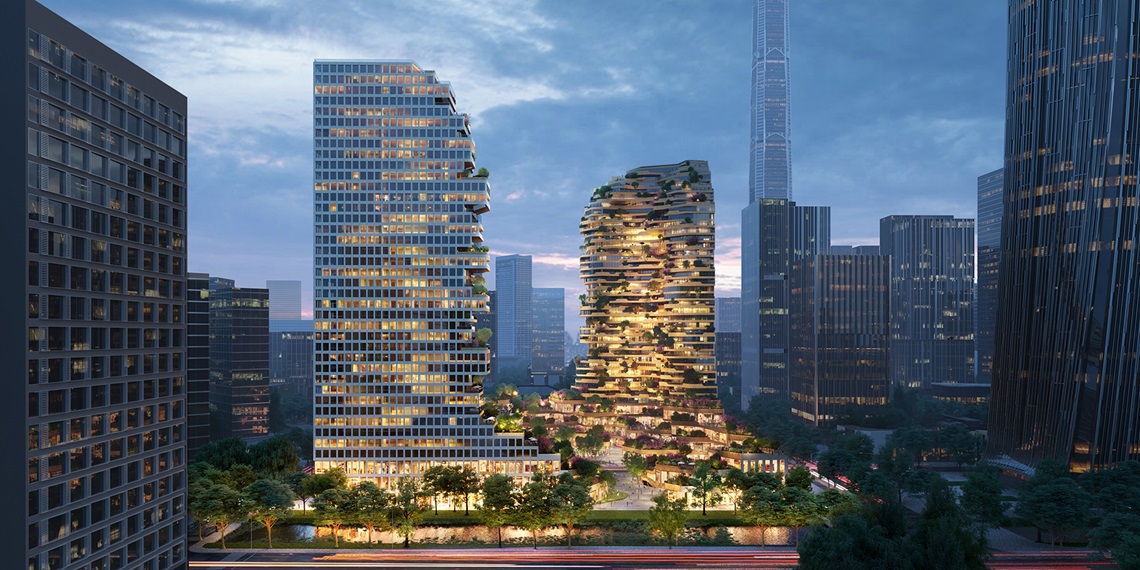 The 40-story towers will face each another from the north and south corners of the sites, with a central ground level oasis built in between. A small river extends along one side of the site. The positioning of the towers on the site will maximize the use of prevailing western winds for natural ventilation of the site and buildings.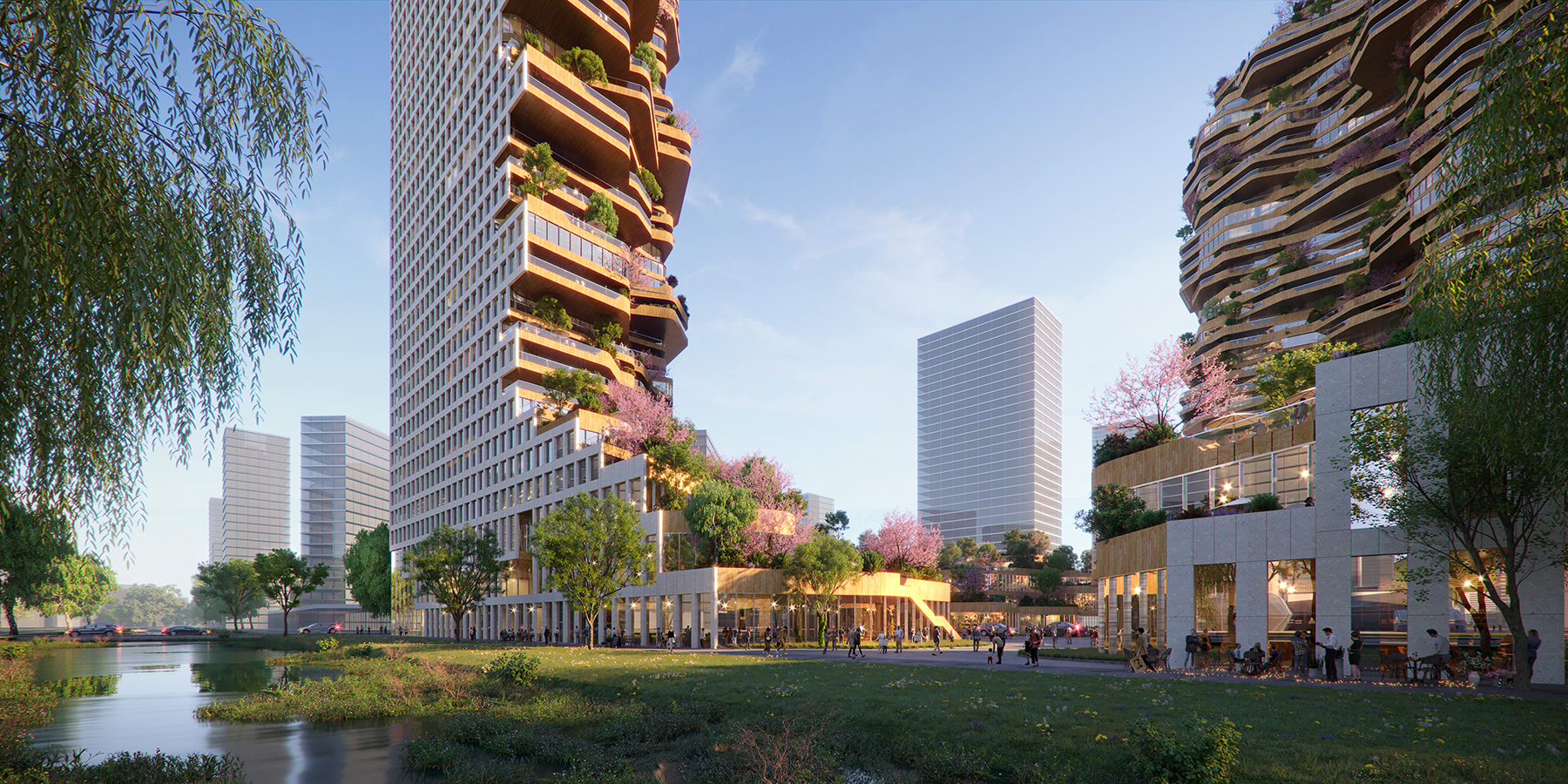 The exterior perimeter of each tower will use a formal, gridded facade created in response to the design of the surrounding neighborhood's office skyscrapers. The interior perimeters, however, will feature deep curving balconies that are staggered to maximize natural light and reduce solar gain in the summer, terraces with shade trees, green rooftops that also collect water for use in the complex's gray water recycling system, and small pavilions.
"The contemporary architecture of Nanjing takes its inspiration from nature in form and appearance," says MVRDV founding partner Winy Maas in written press material about the design. "With Oasis Towers we wanted to push this trend to the max — not only emulating nature with curving, stratified 'cliffs,' but also to literally incorporate nature into the design with the greenery and by tapping into natural processes."
Each tower will be located on a three- to four-story podium that will be designed to enclose almost the entire site, creating the protected shopping and park areas within the adjoining blocks.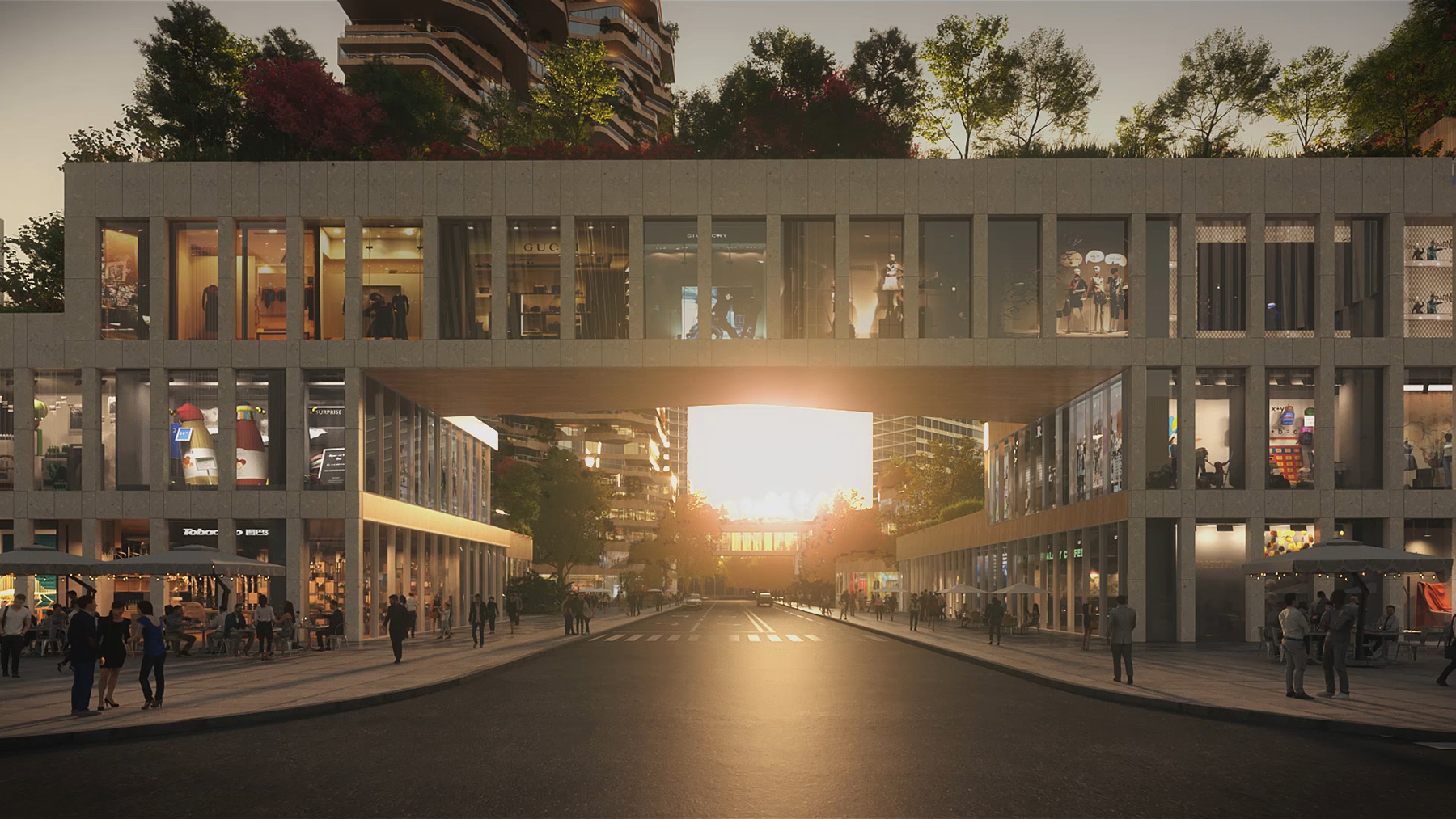 The podiums will bridge over pedestrian access routes and a street that will extend between the two blocks.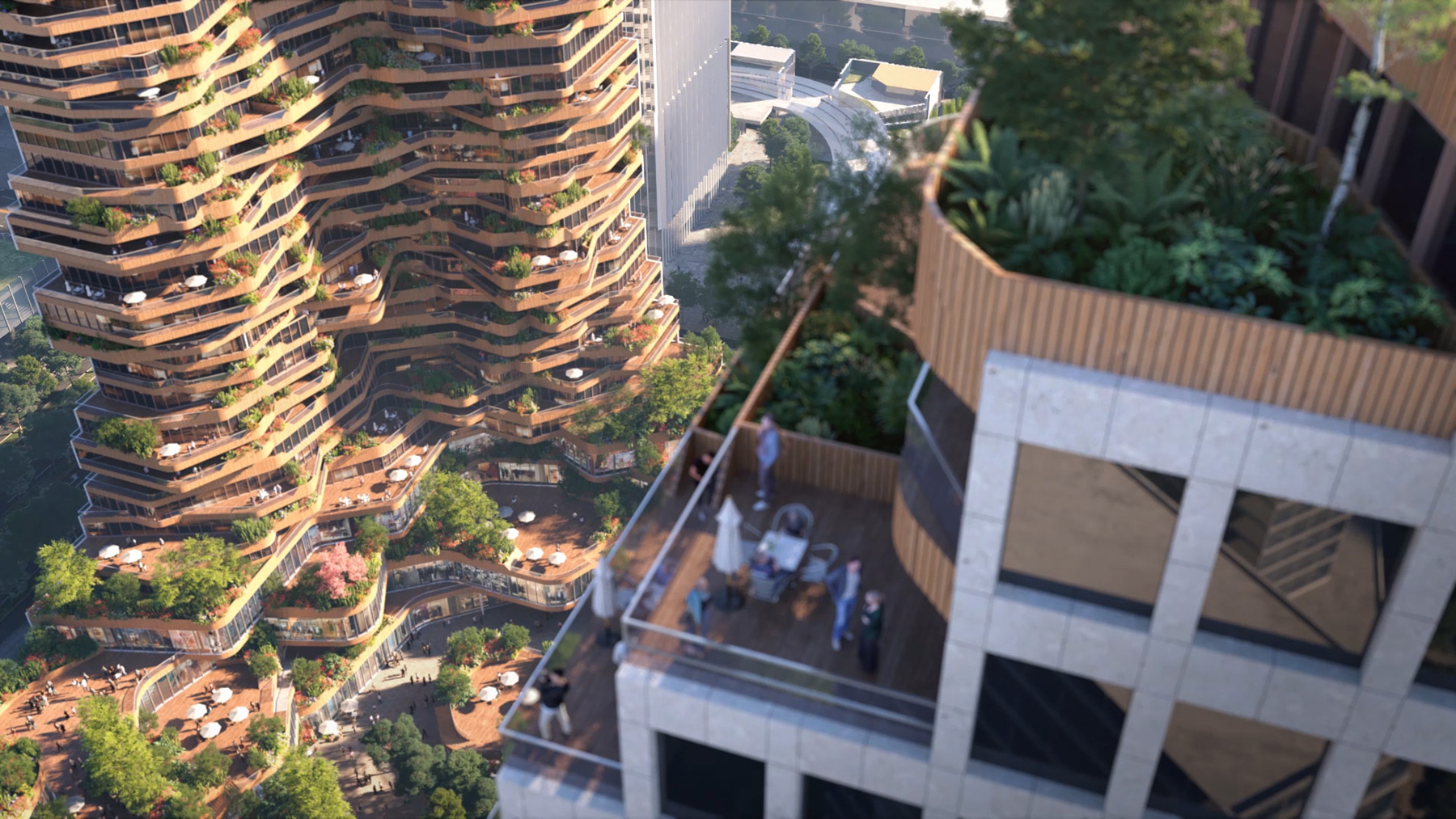 The greenery will provide cooling and biodiversity for the site, a pleasant shopping environment for the retail park, and privacy for tenants.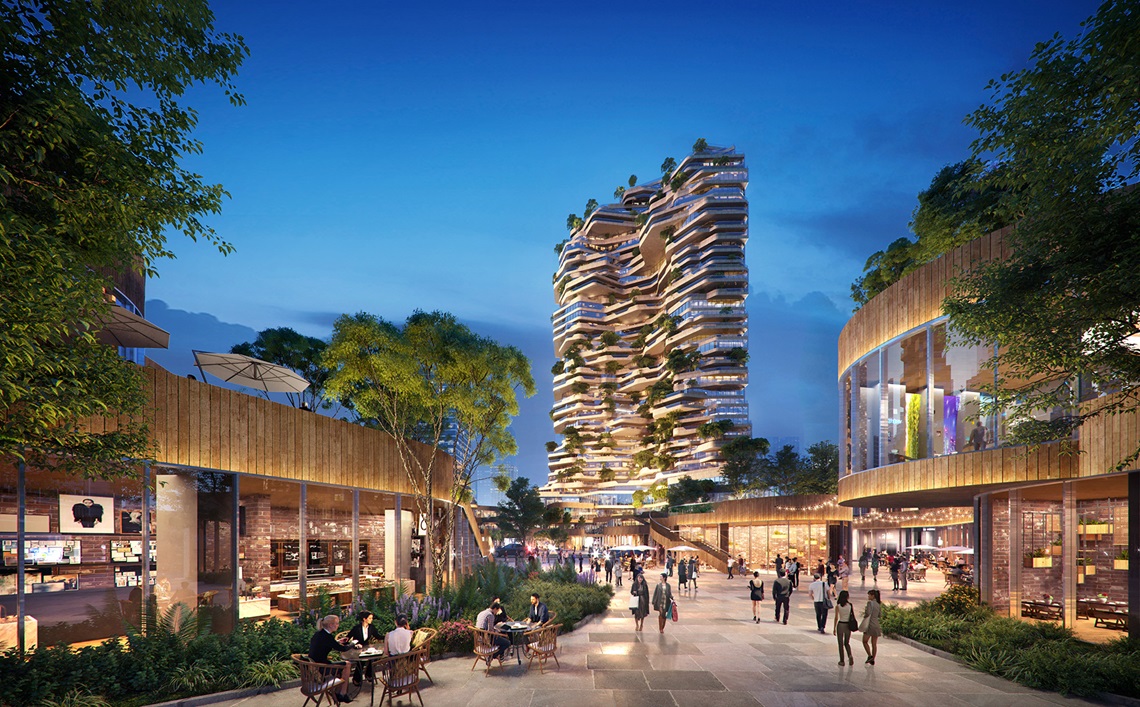 The complex will also include metro access to an underground station.