By Catherine A. Cardno, Ph.D.
Southwark Council, in London, has granted planning approval for a new 48,180 sq m development in a riverside area of the city known as London Bridge, according to information released by the building's architects, Foster + Partners. The 22-story, mixed-use project will include a series of four stepped — but linked — building volumes that will be elevated above a new public park.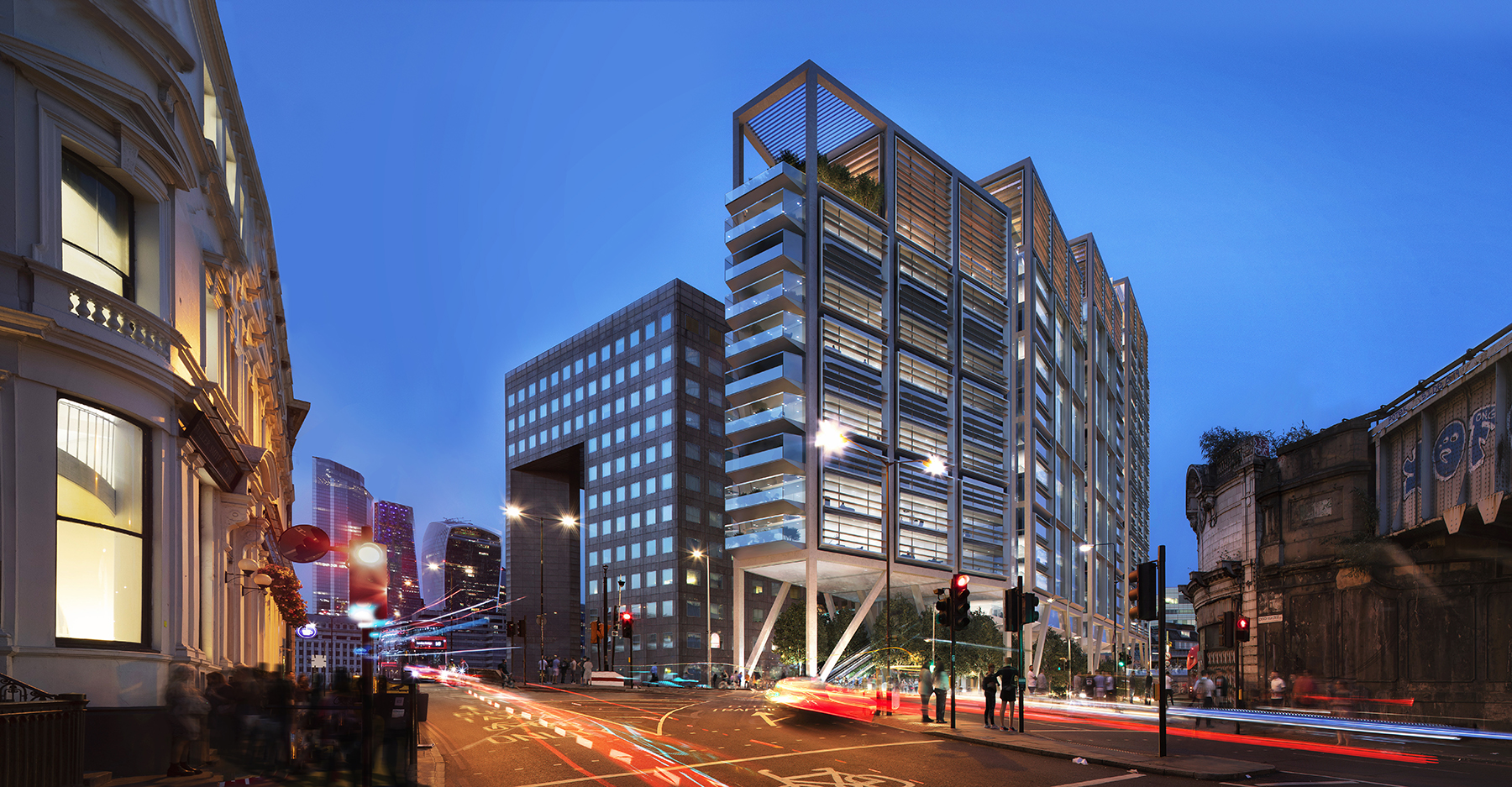 The project includes the demolition of the existing six-story Colechurch House, which was built in the 1960s. Settlement on the site, however, dates to the Roman settlement of London in about A.D. 43, according to the project's Design and Access statement filed with the Southwark Council. (The shape of the building site is understood to have taken its current form in 1831.)
The building's elevated position and massing have been carefully gauged in relation to daylight, sunlight, and views and impacts on heritage buildings, according to the Design and Access statement. It will open up nearby views to the historic Southwark Cathedral, sections of which are thought to date back up to 800 years, and other nearby heritage buildings.
The tower will house office, retail, and restaurant space as well as the existing Southwark Playhouse theater, which will move into a new, purpose-built, multistory underground venue beneath the park. The park will be able to host community events.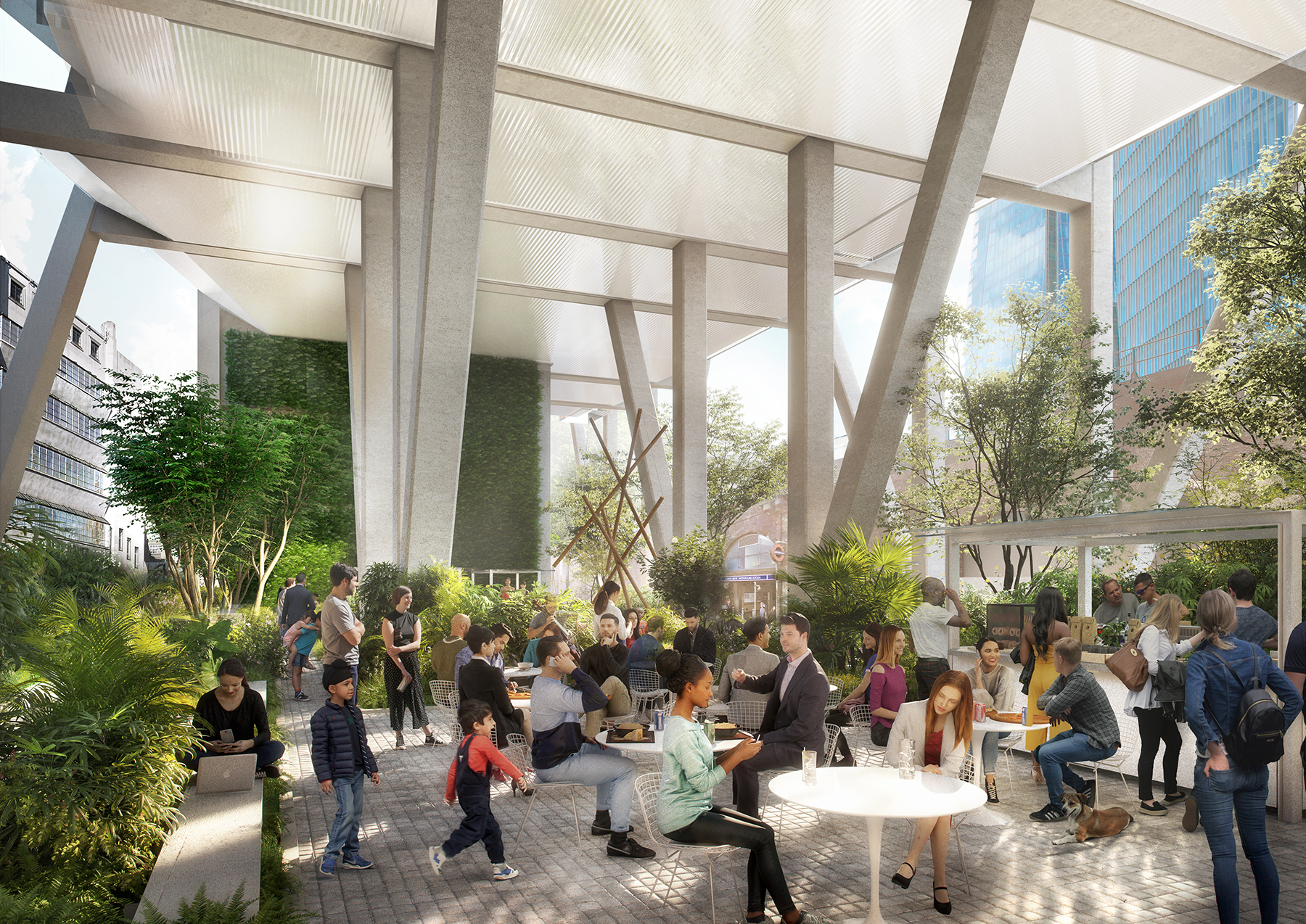 Sustainability will be the focus of the development as part of an effort to keep global temperature increases below 1.5 C, per the Paris Agreement in 2015, according to the Design and Access statement.
The building's facade will be designed to reduce energy consumption and will include operable windows to support mixed-mode ventilation. Rooftop terraces will be included atop each of the building's volumes, and each floor will contain winter gardens.
Photovoltaic panels will generate energy along with ground-source energy piles.
Bicycle transportation will be prioritized with underground storage planned for 200.