By Ray Bert
The Women Who Changed Architecture, by Sarah Allaback, Julie Sinclair-Eakin, Katherine Flynn, and Laurel Frances Rogers. Hudson, New York: Princeton Architectural Press, 2022; 336 pages, $50.
According to this new, sprawling book on women in architecture, "the first professional female architect in the world" may have been a late 19th-century Finnish architect named Signe Ida Katarina Hornborg. In the United States, Marion Mahony Griffin who worked in the late 19th through the mid-20th centuries, was the first U.S. woman licensed as an architect. Griffin also had the distinction of being the first employee hired by renowned architect Frank Lloyd Wright, serving as his head designer for 14 years. She is one of the better-known female architects yet still is likely underrated by history, thanks to Wright's long shadow (despite Wright himself being highly egalitarian with respect to male and female architects).
The Women Who Changed Architecture is an important, detailed, long-overdue examination and chronicle of the women who have excelled in, influenced, and helped build the profession for more than 130 years. And it is meant to do much more than highlight the challenges that women faced earning respect and recognition in decades long past, also aiming to correct the historical record stretching from the 19th century to the present by noting just how many women did overcome those additional challenges and have still gone unrecognized. Even today, according to the book's foreword, "books largely tell the story of men. Architectural history students are led to believe that an exceptionally few women actually practiced architecture. … Female role models do not exist in the textbooks, even if they do in schools."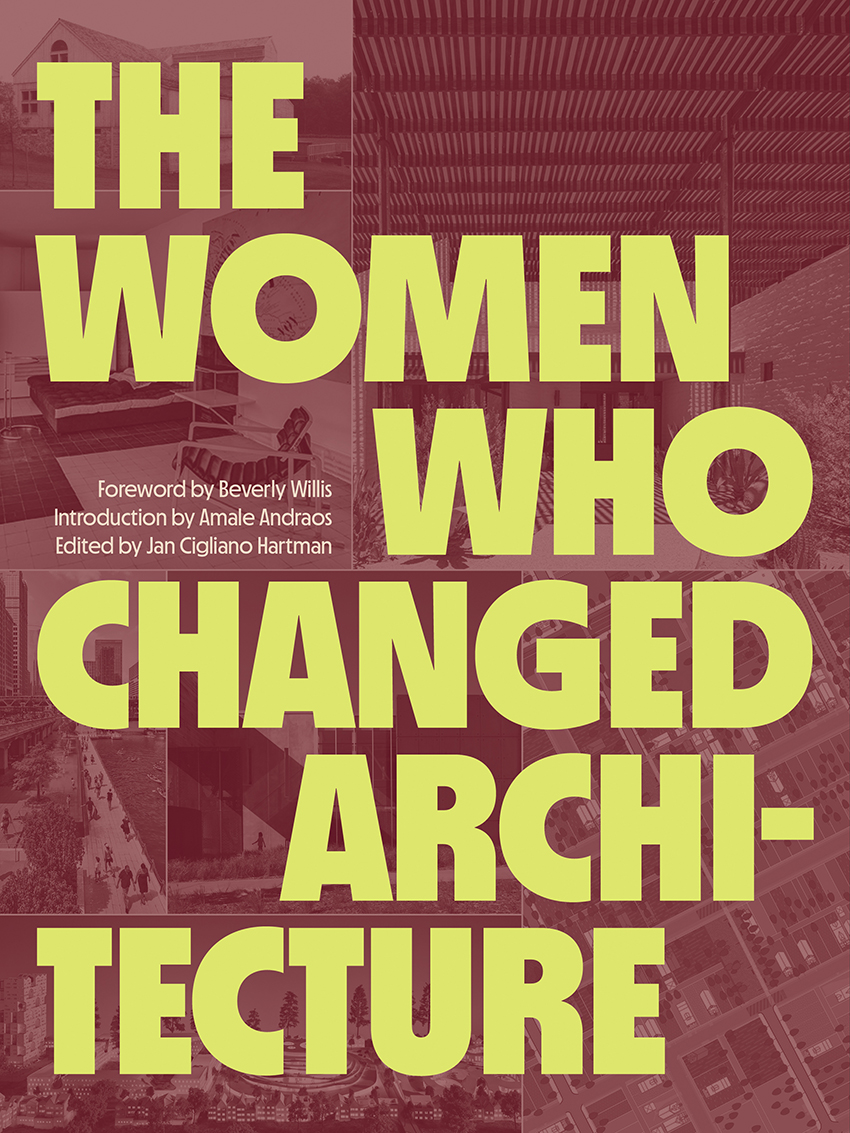 The authors note that "a couple dozen" existing monographs, published prior to the current volume, document the works of a select group of 18 female architects. By contrast, 122 (from 35 countries) are featured here, all with summaries of their education, practices, teaching, and notable honors as well as synoptic profiles of their lives and careers and at least one image of their work. Each was selected based on "design excellence and distinction, cultural and social progressiveness, and leadership in architectural practice — superior work, research, teaching, publications, and organizational engagement."
The Women Who Changed Architecture is arranged into six largely chronological sections representing different eras from the late 19th/early 20th century in Part I (Groundbreakers) through modern, mostly still-active architects born in the 1960s and 1970s in parts V (Raising the Roof) and VI (Innovating for a Better World). The introductory essays for each section aim to explain the cultural, political, and architectural zeitgeist in which each group practiced and in many cases helped upend.
More broadly, the book notes the "shifting frames" with respect to the struggle for recognition of women in architecture as architects in their own right and unrelated to their gender.
Combining incisive commentary on the evolution of the architectural profession and women's "place" in it — perceived and actual — with the simply overwhelming evidence of their actual monumental contributions, The Women Who Changed Architecture is (for now anyway) a singular work. With its arrival, there is simply no remaining excuse for not acknowledging, teaching, and celebrating women's architectural accomplishments — past, present, and future.
Book cover courtesy of Princeton Architectural Press