By David Jen
Hans Tavsens Park, in the Nørrebro district of Copenhagen, Denmark, will undergo a climate-adaptation overhaul aimed at retaining and slowing the flow of rainwater during extreme-weather events.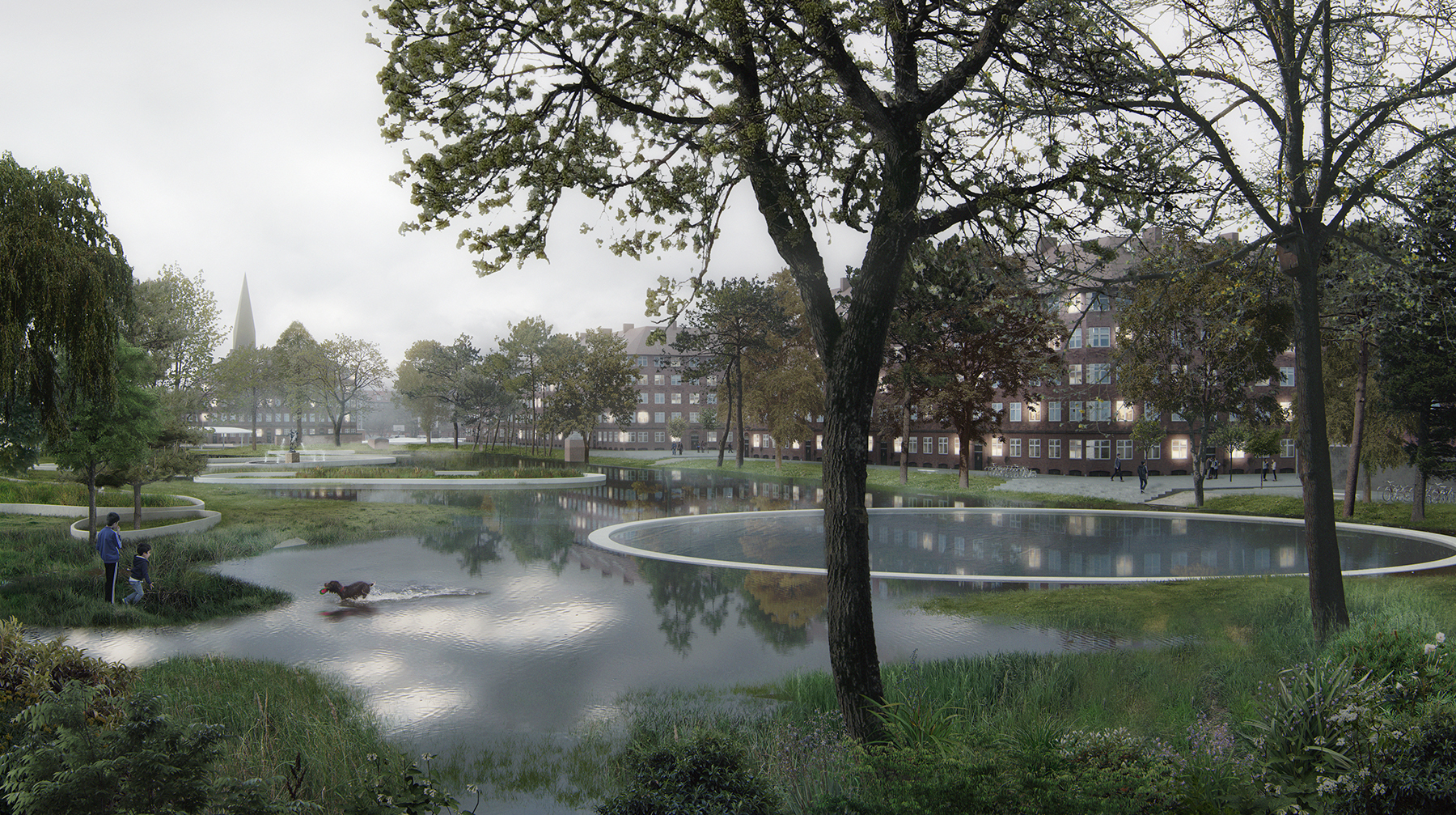 Titled The Soul of Nørrebro, the new 85,000 sq m design focuses on a series of lush stormwater retention basins, each its own biotope, that will collect rainwater during storms and revert to recreation areas in drier weather.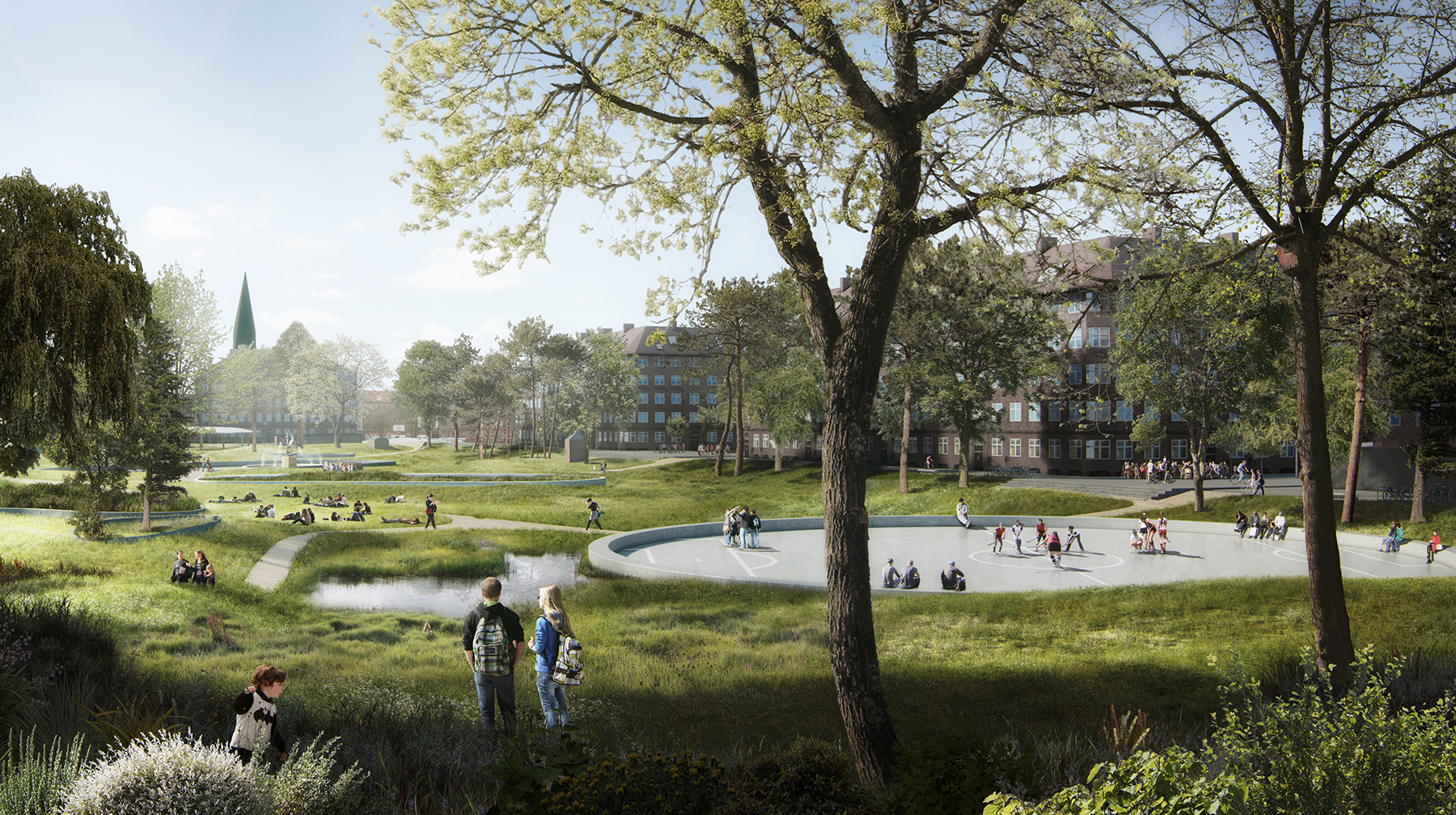 The project, led by Copenhagen-based design studio SLA, also envisions a redesign of the connecting Korsgade street that will include its own chain of water-collecting biotopes. The street will act as a channel for excess water to travel away from the park and to the city's Peblinge Lake during heavy rains.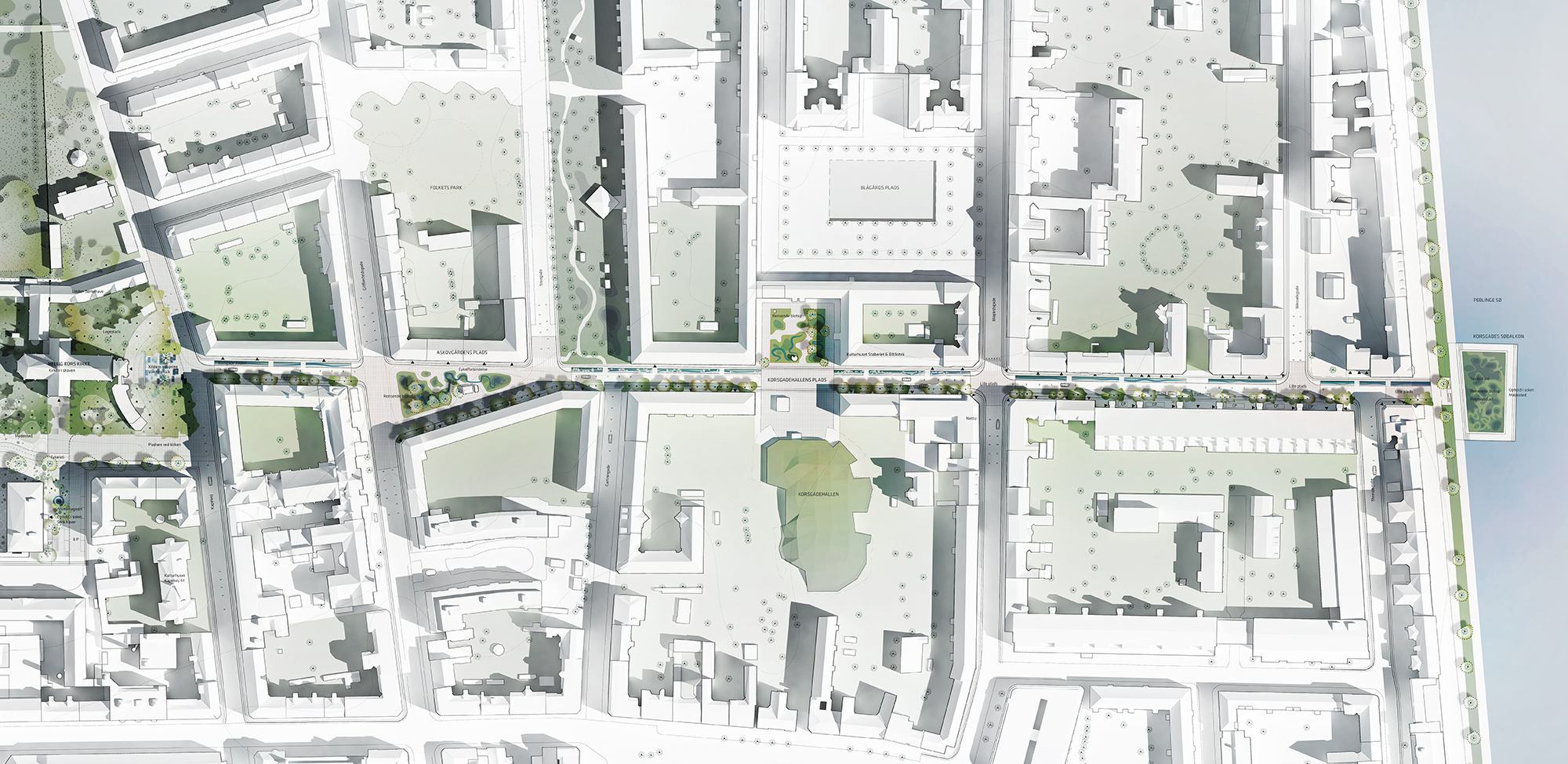 Together, the park and street biotopes will filter water as it travels to the lake, and the system will provide public spaces, water retention, and water purification for the city.
Both are meant to remain inviting even during times of flood.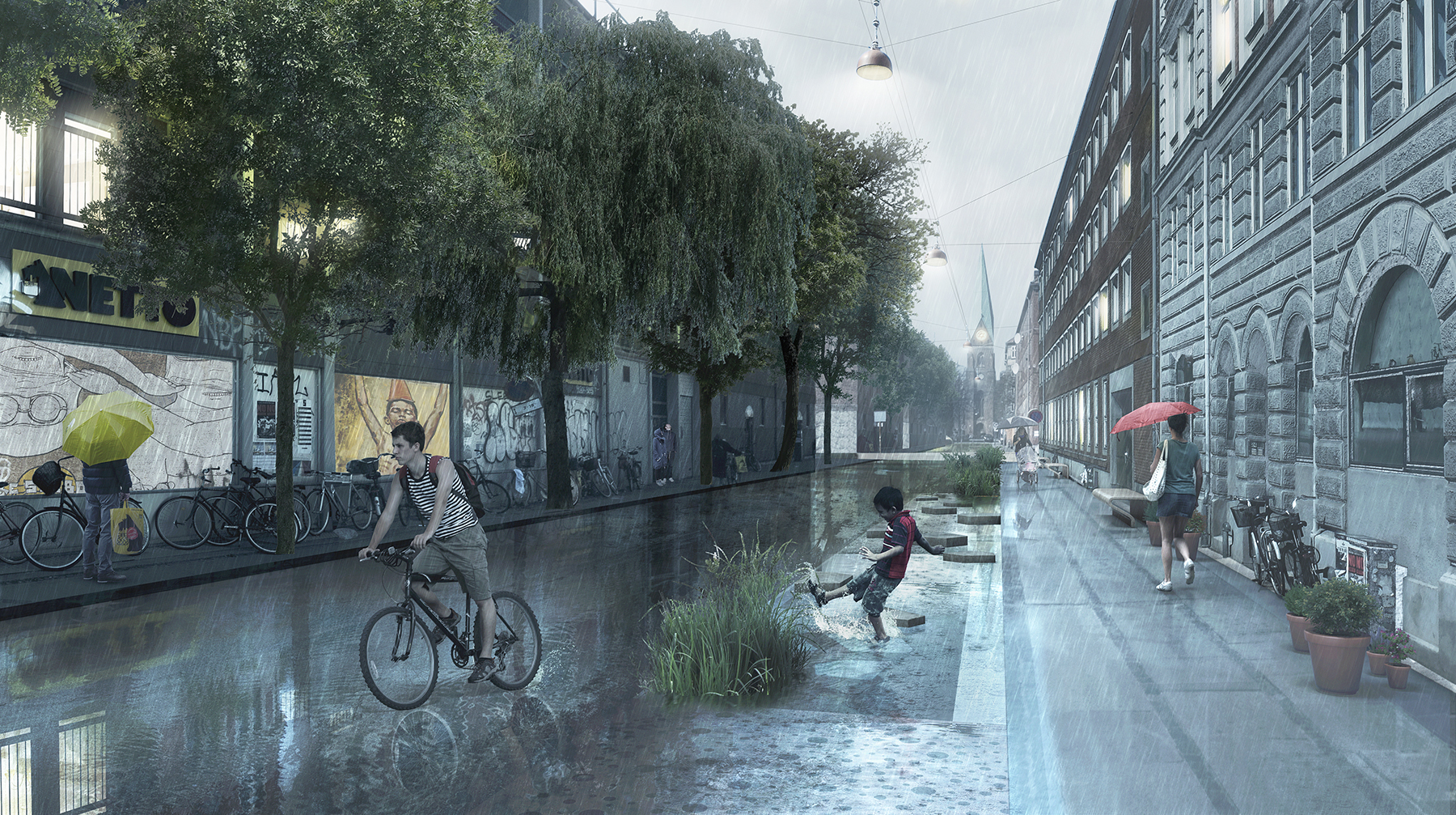 In 2011, a cloudburst overwhelmed the city with roughly 100 mm of rain — about 14% of the city's mean annual precipitation — in a single hour. The extreme rainfall event flooded streets and drove sewage-contaminated water into buildings, causing an estimated $800 million in damage. Furthermore, the deluge arrived after a similar high-intensity storm hit the city just the previous summer.
As a result, Copenhagen adopted a climate adaptation plan that identified the city's blue-green spaces — historically low-lying nature areas — as candidate mechanisms to absorb and retard stormwater. The plan proposed transforming green spaces into temporary rainwater collectors to relieve pressure on the city's sewer network during intense rainfall.
SLA responded to these ideas and won the Nordic Built Challenge Award in 2016 with a design that not only redirects stormwater but also creates more attractive, livable urban spaces, connecting the historic Assistens Cemetery adjacent to the park with the busy Inner Nørrebro neighborhood.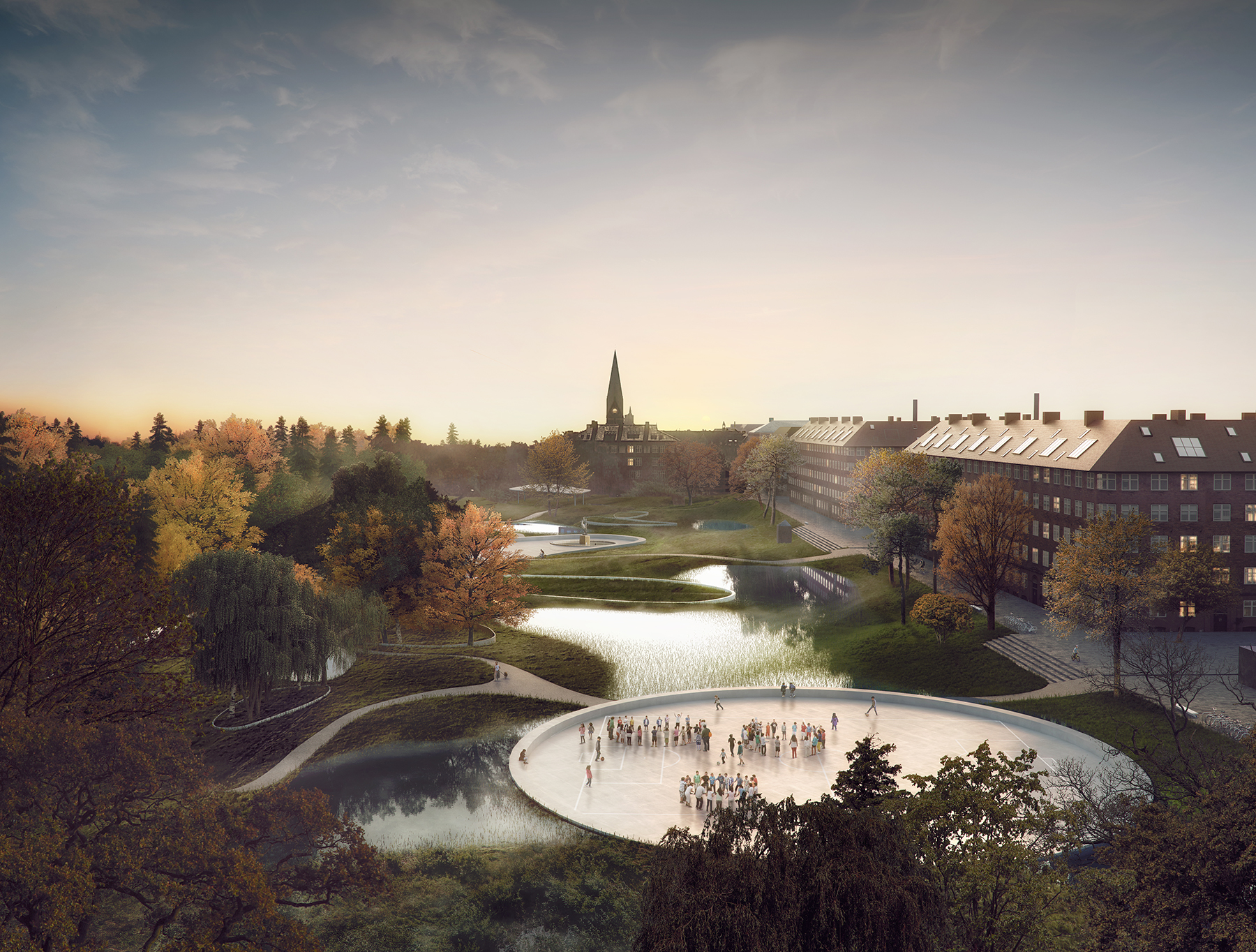 "Our project, The Soul of Nørrebro, answers this challenge by invoking a new type of nature-based climate adaptation based on the processes of nature," says Mette Skjold, partner and CEO of SLA in written press material about the project. "Our climate solutions are not based on wider sewages, coated surfaces, or technological gadgets but instead on city nature — the intricate design of topography, soil, trees, flowers, vegetation, and natural seepage in one coherent ecosystem."
SLA expects construction to be complete in 2024.
This article first appeared in Civil Engineering Online.