By David Jen
A controversial brownfield project on the former Steel Tech industrial site in Jersey City, New Jersey, received site plan approval in March, paving the way for a 190 ft tall residential tower.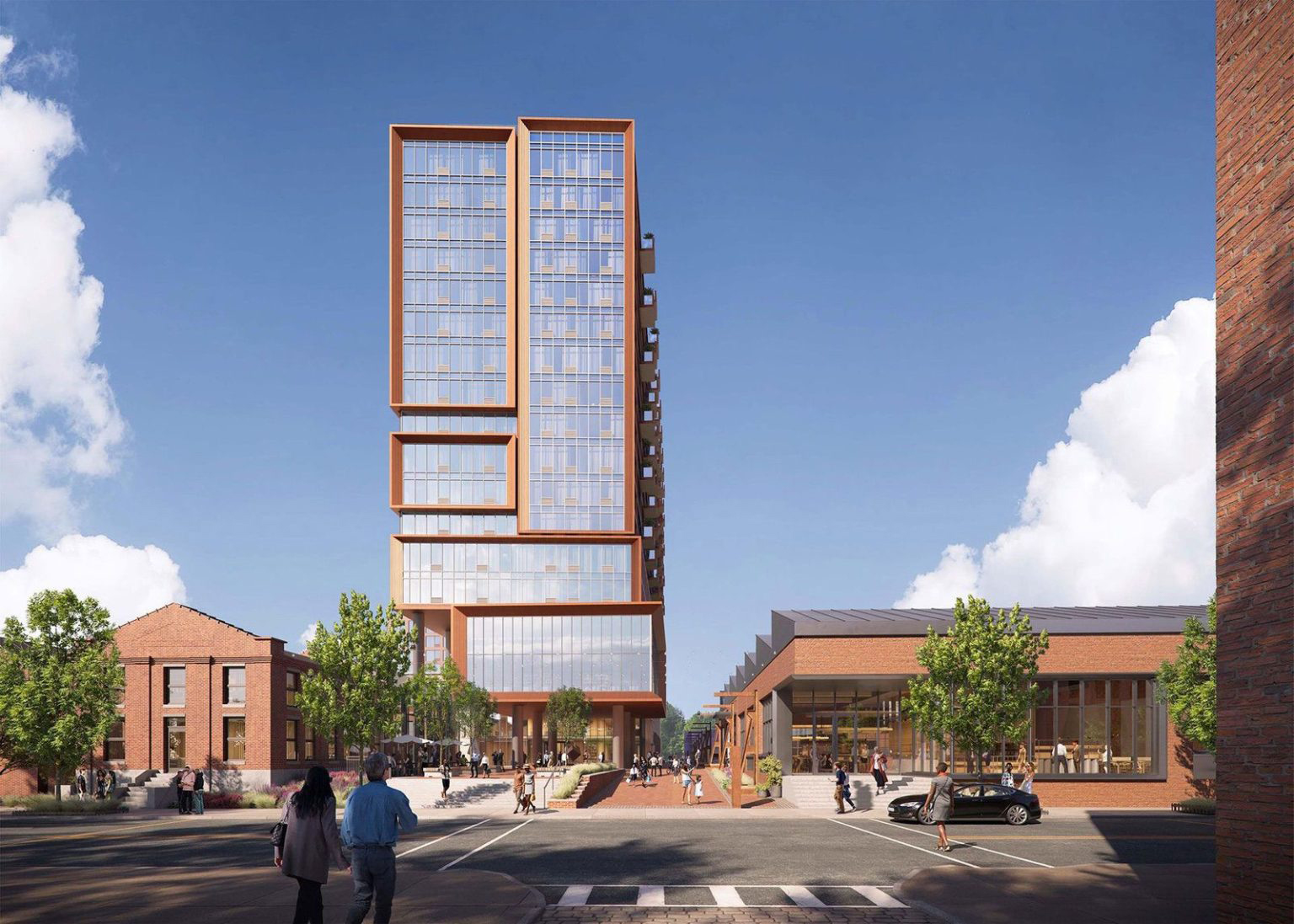 Designed by Hoboken, New Jersey-based studio MHS Architecture, in partnership with Jersey City-based land-use consultancy Dresdner Robin, the 3.3-acre project will feature 14,000 sq ft of commercial space alongside the high-rise. According to written press material from Dresdner Robin, 40% of this space will be designated as a retail incubator for minority-, women-, and veteran-owned businesses.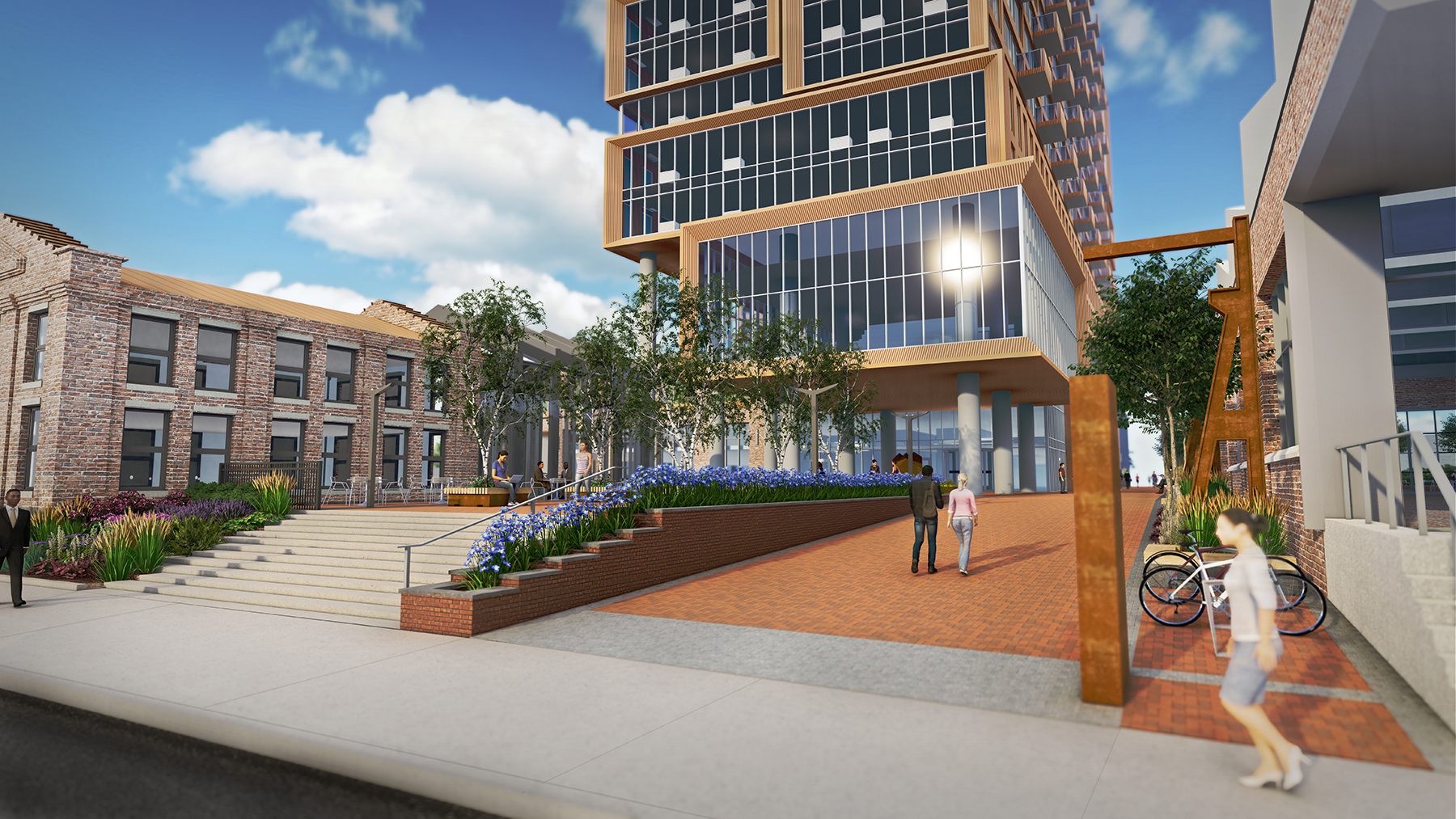 The 18-story tower itself will offer a mix of studio units and one-, two-, and three-bedroom apartments, totaling 420 units with 21 designated as affordable. It will also boast 7,425 sq ft of retail space and 24,000 sq ft of amenities for residents.
The design also includes two public plazas, a three-story recreation center, a pedestrian mall, and the reuse of the existing Steel Tech Head House.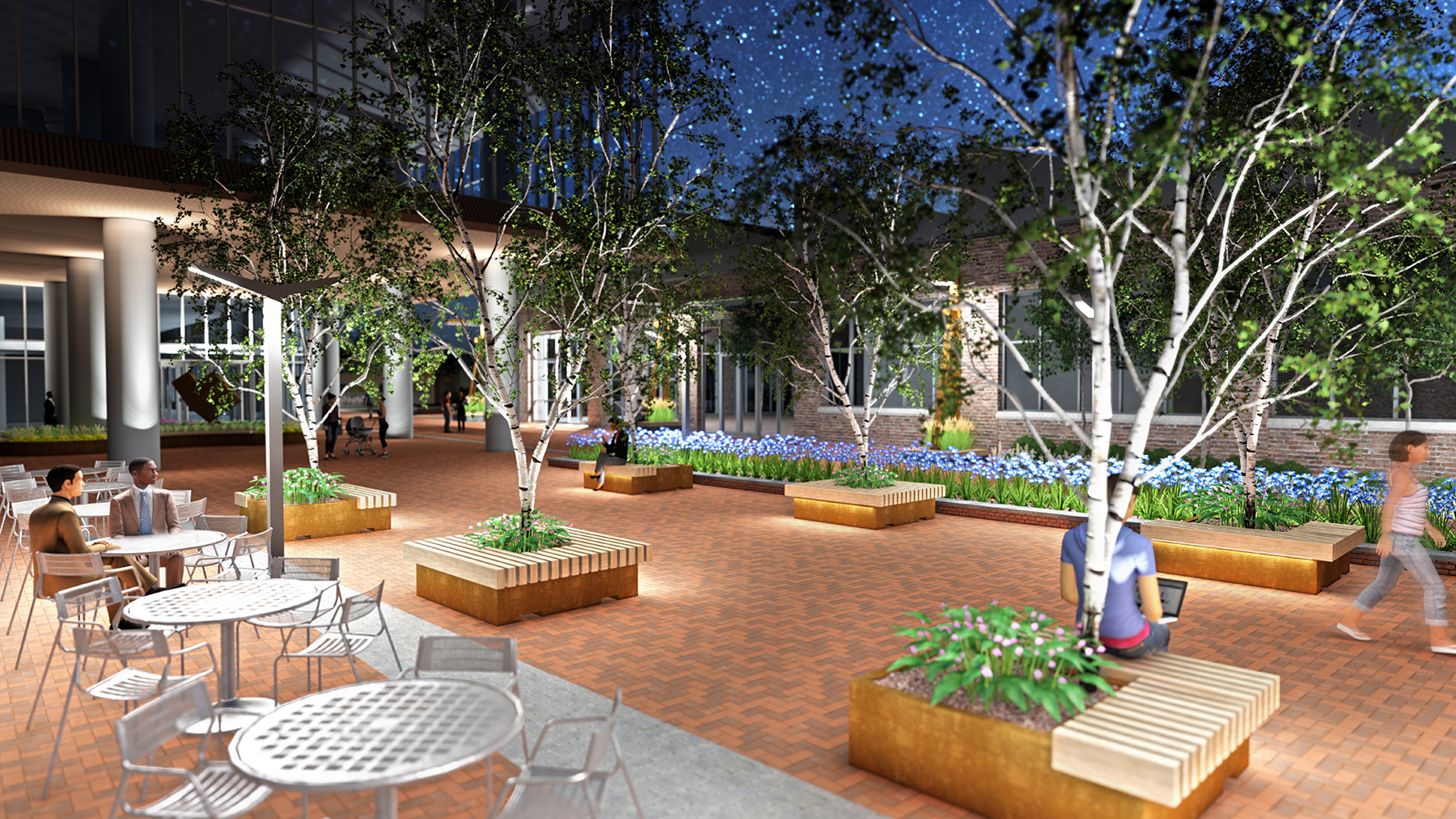 "A new pedestrian mews, which extends from one end of the site to the other, provides a linkage between two existing community parks and provides access to almost an acre of open space, which will be activated by cafes, music performances, holiday markets, fitness classes, and community sponsored art and cultural events," according to the MHS website.
The project's proximity to the existing parks, however, has created some pushback. Community opposition — including two lawsuits from the Morris Canal Community Development Corp., a Jersey City neighborhood coalition — has criticized the tower's location next to the parks and argued that the city received grant money under the assumption that the Steel Tech site would be included in the adjacent Berry Lane Park instead of being developed privately.
A Superior Court judge dismissed the latest lawsuit in November, according to Jersey City Mayor Steven Fulop.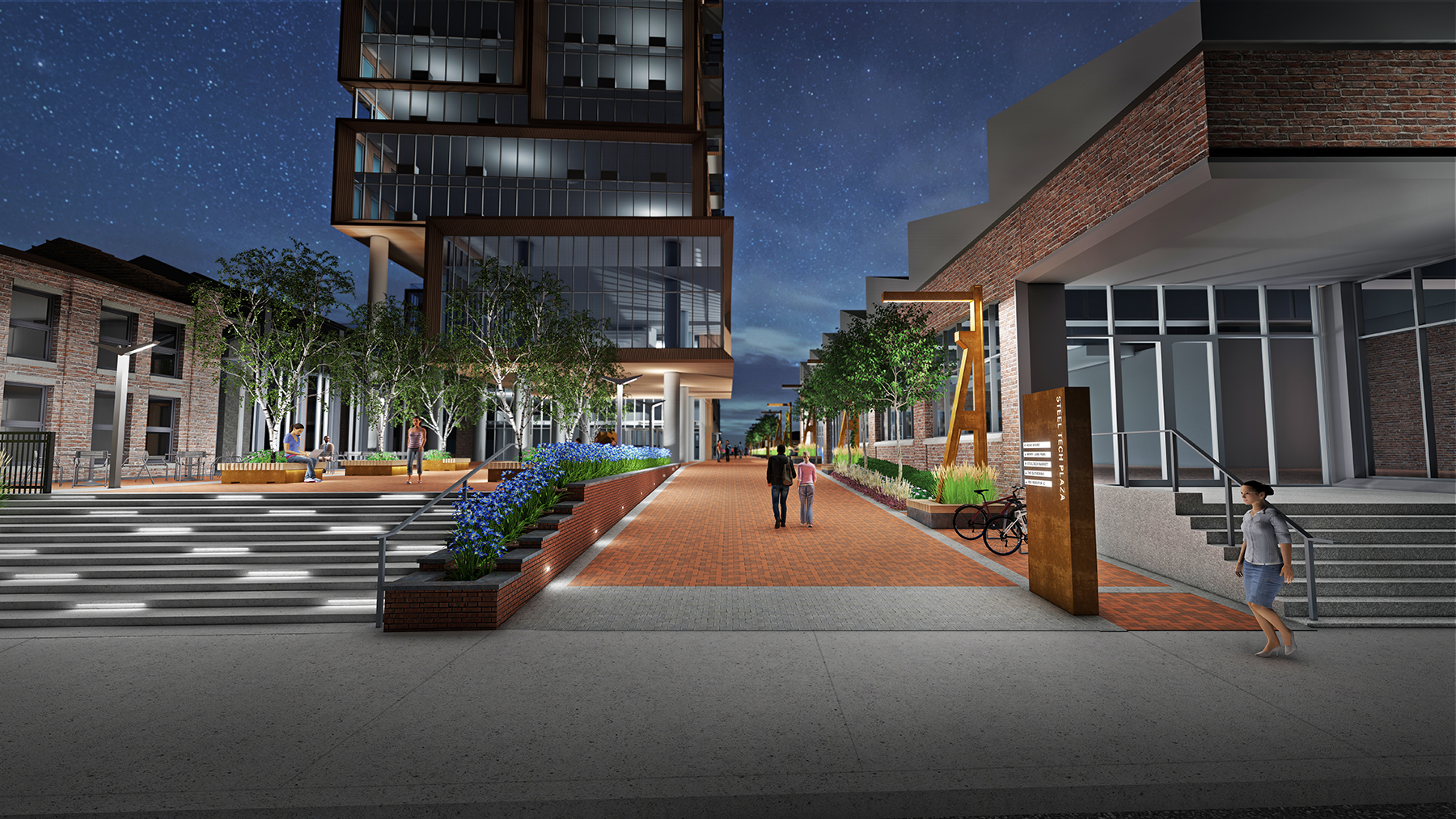 Meanwhile, the design team worked to "honor the site's industrial history," and the main building will use a red brick design with large glass sections to evoke the steel manufacturing that once took place on the site, according to Dresdner Robin.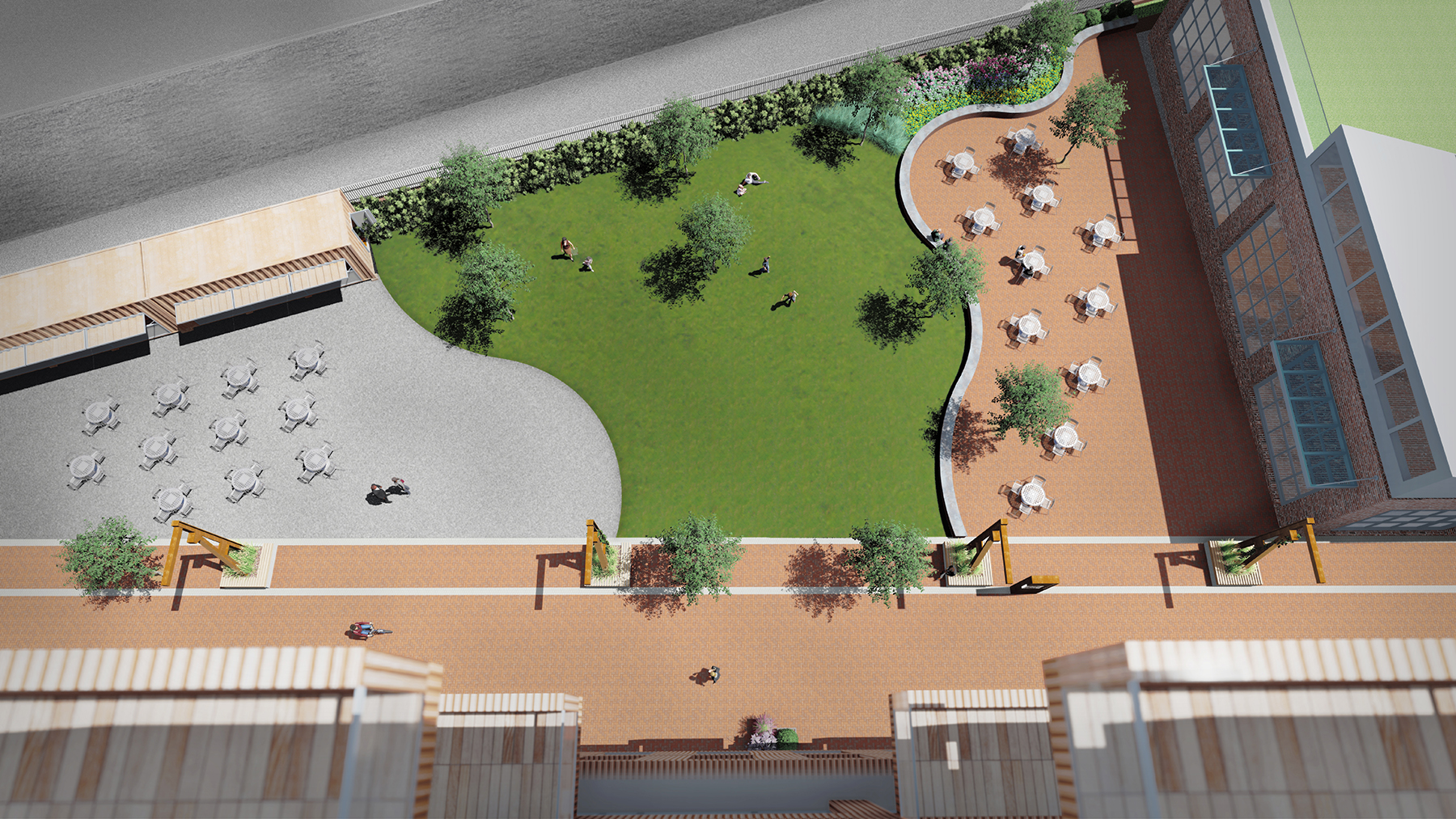 Although contamination details specific to Steel Tech were unavailable, a 2016 Berry Lane presentation created by the Jersey City Redevelopment Agency includes Steel Tech as an acquisition site and says that petroleum, polychlorinated biphenyl, solvent, and metal contaminations, including hexavalent chromium, were discovered during environmental investigations conducted between 2007 and 2012.
Even though it is a known carcinogen, hexavalent chromium is used in steel production to increase hardenability and corrosion resistance and may also be used to impart anticorrosive properties to paints and primers, according to the U.S. Department of Labor's Occupational Safety and Health Administration.
The JCRA implemented soil-remedial actions, such as the removal of 49,095 tons of hexavalent chromium and the installation of a soil cap, prior to street improvements and construction of sports fields at Berry Lane completed in 2016.
The Steel Tech site "will undergo an extensive redevelopment to meet the city's zoning requirements, created with Dresdner's participation," writes Dresdner Robin.
With the site plan approval in hand, the project will move on to design development.
This article first appeared in Civil Engineering Online.